Don't know how many of you do croche but this is a little project I tackled today for Robbie: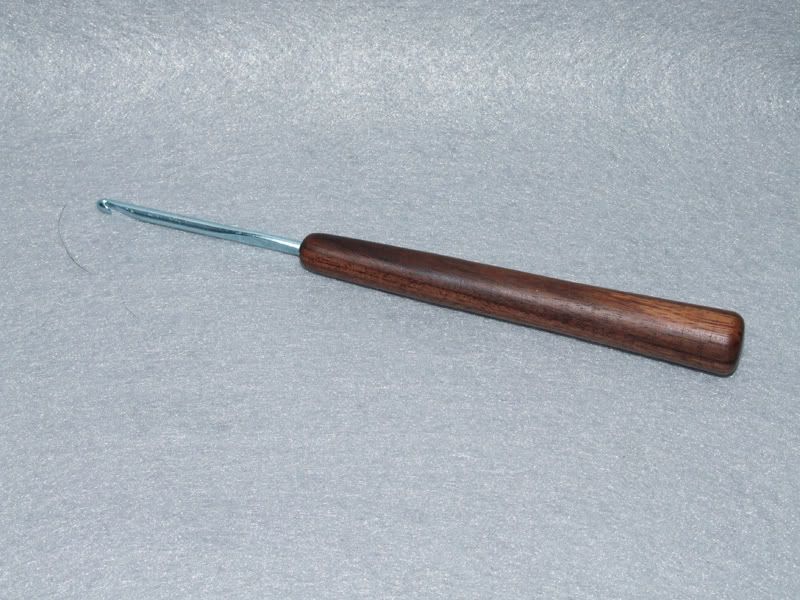 She's starting to have problems with arthritis in her hands but has recently become immersed in croche. Croche hooks are too small for her to hold in comfort so she asked me to make some 'handles'. This is a first off attempt. I think it should be tapered more at the back end for comfort. It's a 4.5mm hook, the handle tapers from about 3/16" to 3/8". It's more a proof of concept than anything.
She's got a box of these things all in metric sizes. Delving into the collective wisdom of the group, I think I'll need a source for metric drills, long ones, long enough to drill a 3"+ deep hole. And in small sizes.
Oh, btw - the dog hair is there for scale.
BTW(2) Rosewood with beezwax finish.