I'm almost there.
Here's a bottle stopper, letter opener, magnafying glass all from Olive wood for my Mom. Still have the pen and pencil set to make for it.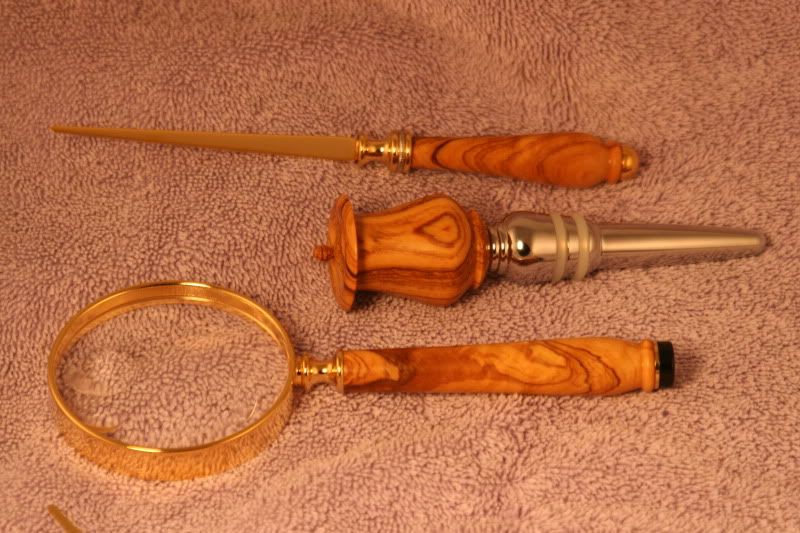 Here's a close up of the stopper, I call it my Tulip design. I try to get the top curled over as much as possible without making it too weak.
This Olive wood is some amazing stuff. So light but so strong and with a very tight grain. It machines real easy, but you have to keep your tools really sharp. When they're sharp, it's a pure joy to work. It is so tough, that I descided to try the little bud on the very top. Should be good so long as she doesn't try to smack it home in the bottle.

Here's a letter opener and magnafying glass I made for my FIL, again, I still have the pen and pencil set to finish for him as well. Walnut.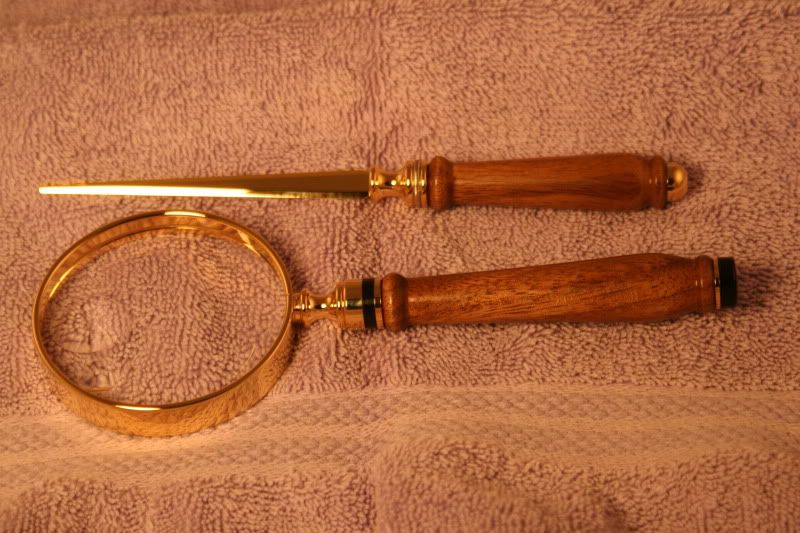 Finish on all are a couple of coats of Maloof's oil/wax, then 3 coats of Mcguire's friction polish, and a couple more of Renisaince wax and lots of buffing.
_________________
Frank
WWACOAUX#1
"I love the smell of Sawdust in the morning, it smells like, victory."
WWA'ers I've met: Popeye, Ed Avery, Stephen Wolf, Rockfish, Rodedon