This was pretty easy once I got started. I made 20 of them in two days.
You will need to select your 2 x 4's and find some with as few knots as possible. Small tight knots will work, but when you get large or loose knots you will have problems planing them to 3/16". Here is an example of what happens when you don't.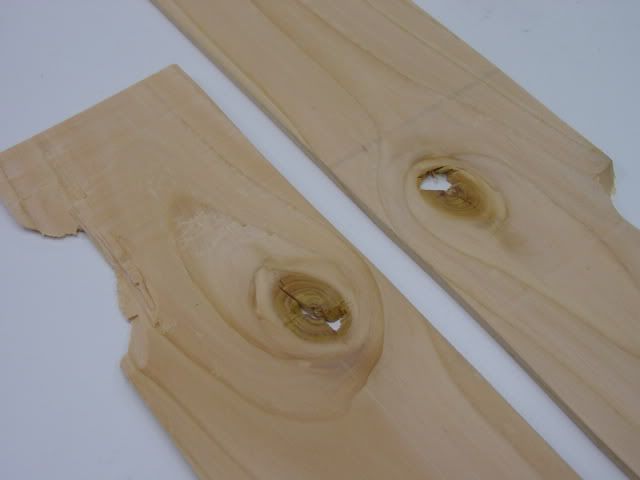 First here are the drawings.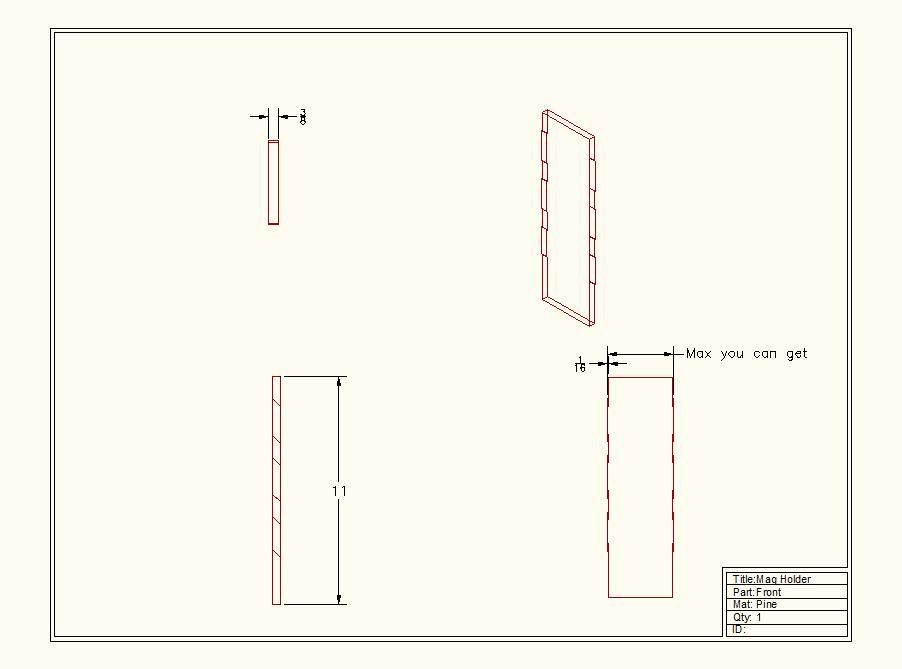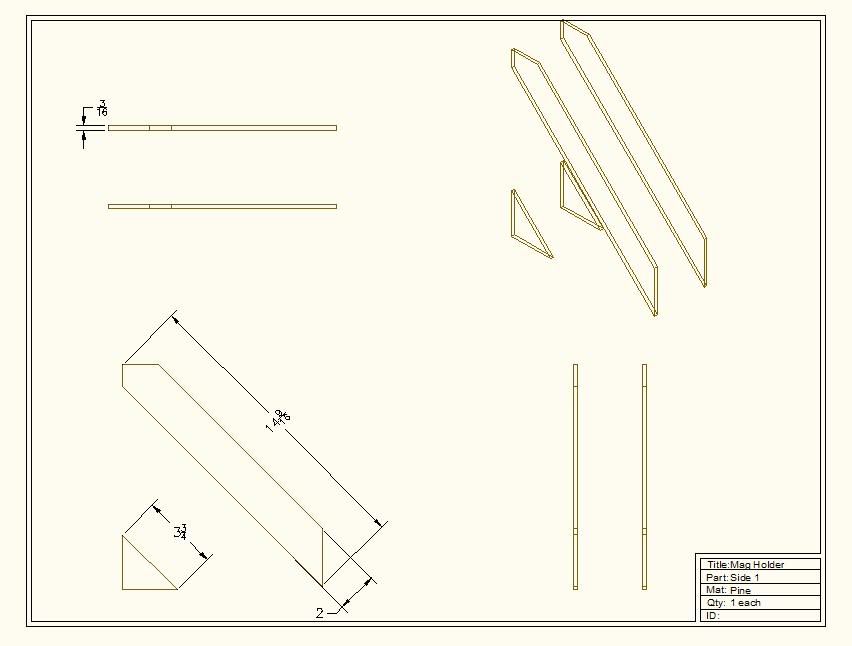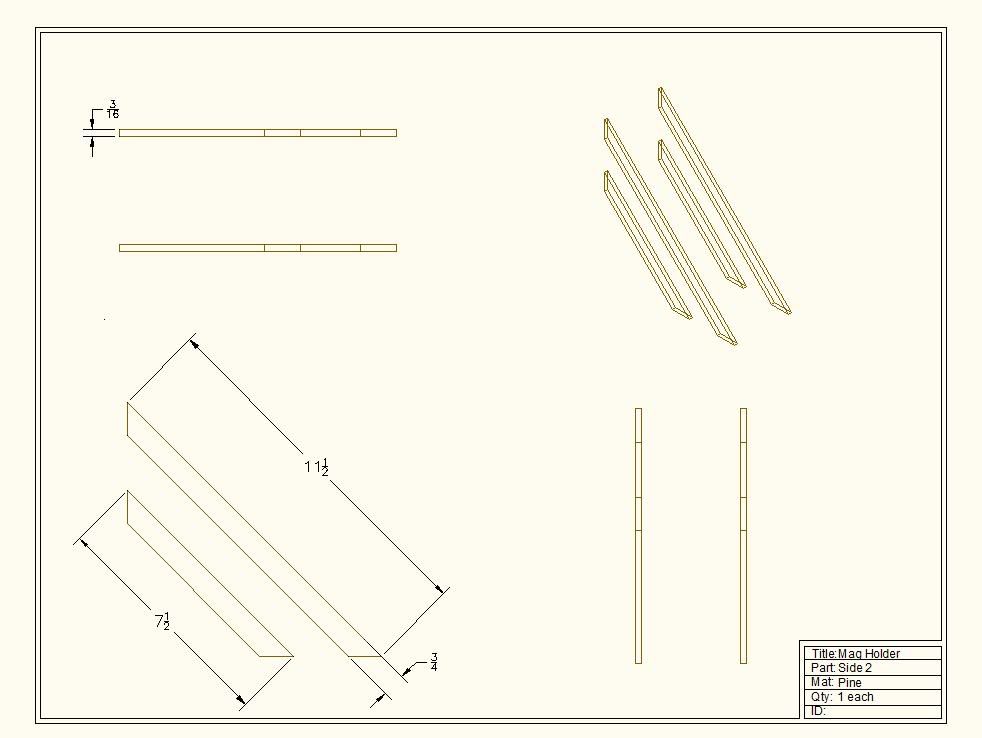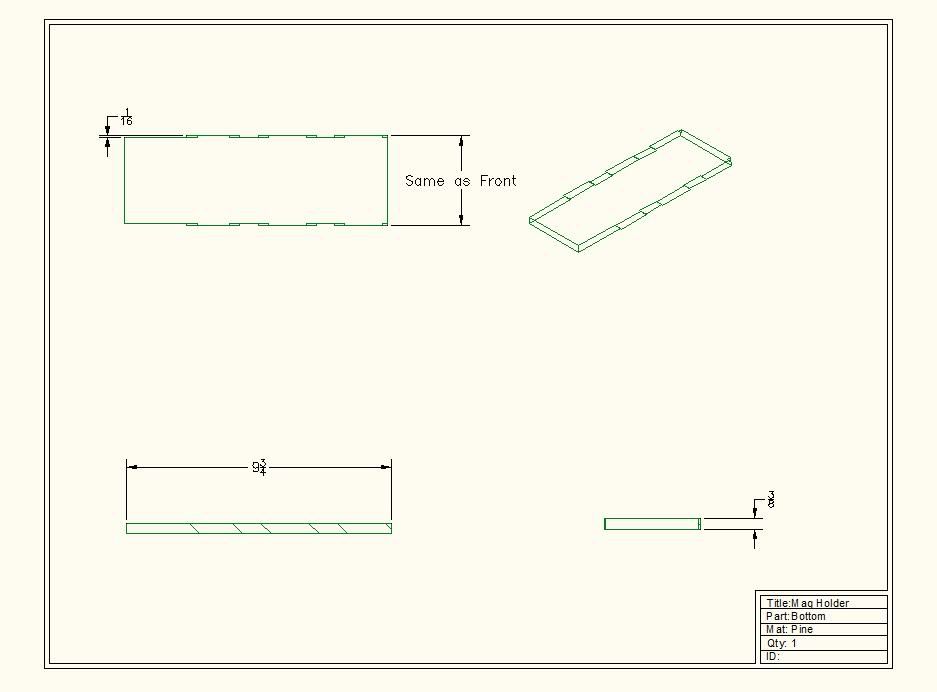 I started with re-sawing all the 2 x4's. Then ran them through the planer.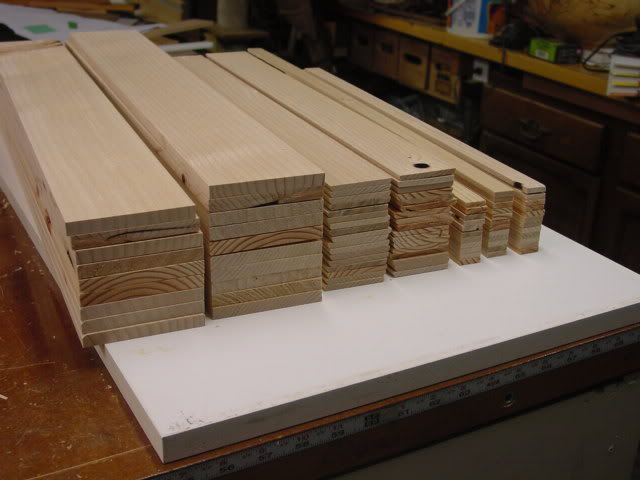 Then cut the front, back and bottom to length.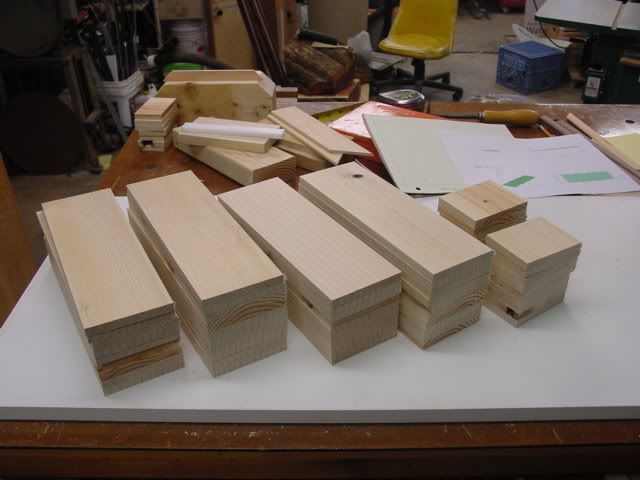 Then cut the box joints.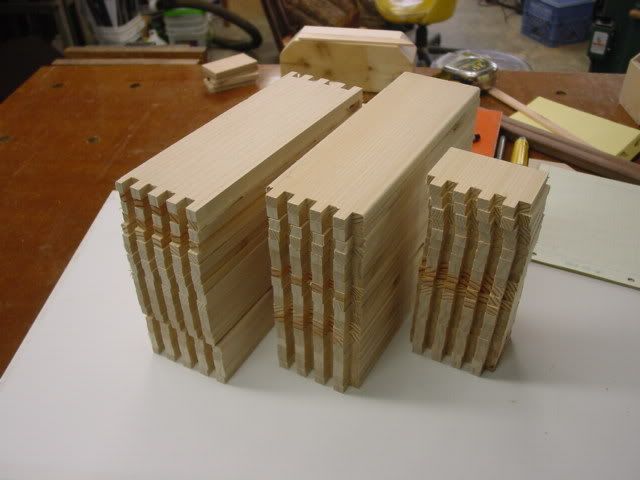 Glue them together.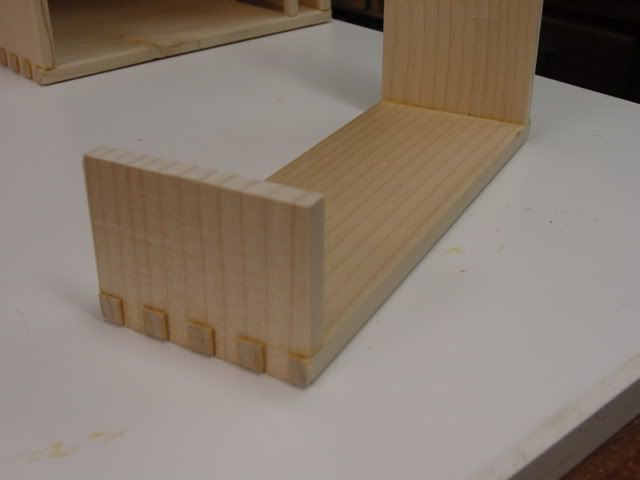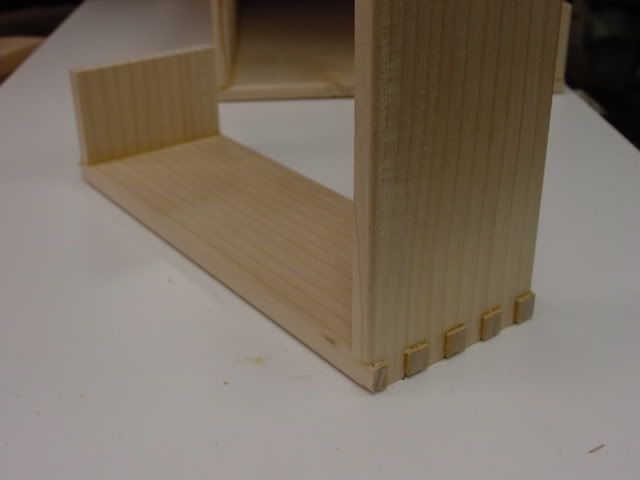 Sand off the proud joints and set them aside.
A sled for the table saw is now needed.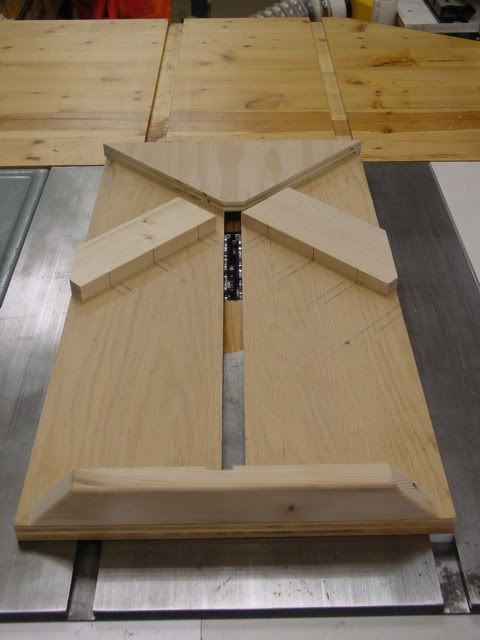 I will be used like this to cut the slots for the sides.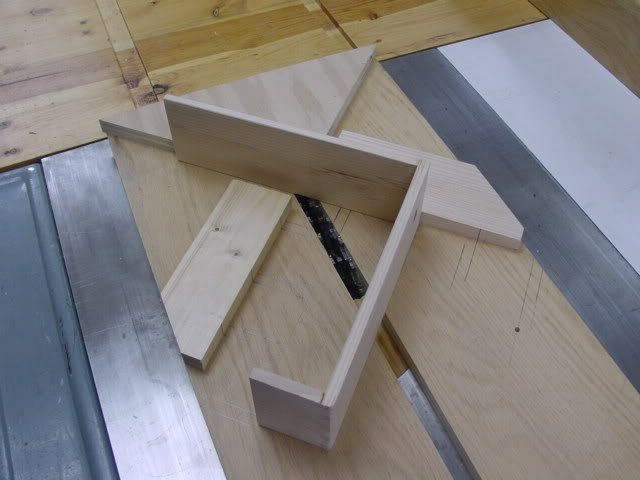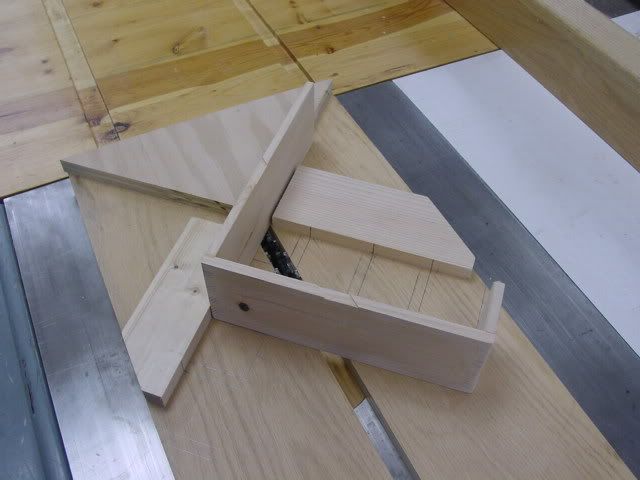 I used my dado blade set at 3/4" so one pass will do the narrow side pieces. Since the wider side pieces exted off the edge, the starting point is not critical. I put pencil marks on the sled as references.
Here is what you end up with.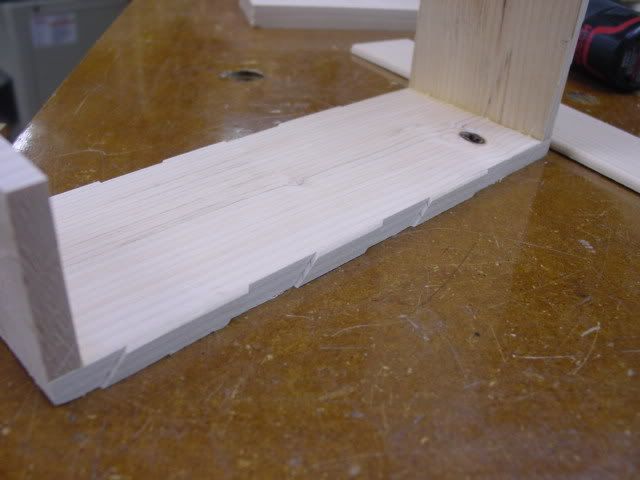 Next you glue on the sides.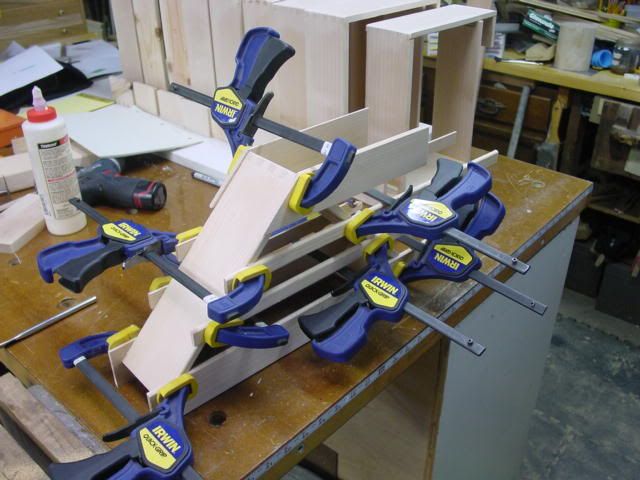 And end up with this.
Trim and sand.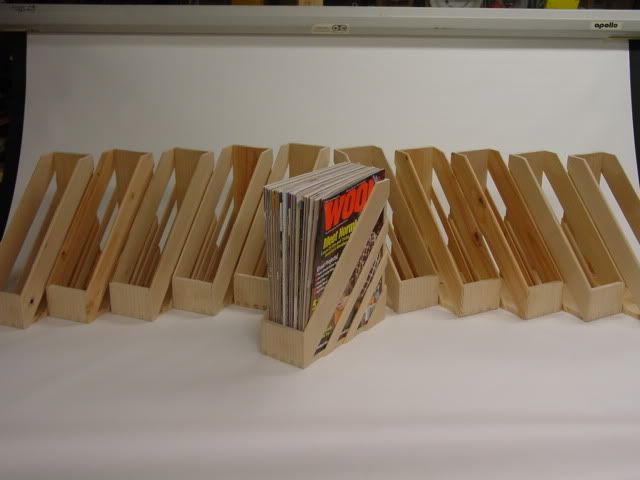 There are more pictures here if you want to see more pics from different angles.
http://s194.photobucket.com/albums/z128 ... ?start=all