Remember that tile cutter you bought to renovate the kitchen floor with?
Well, it has a carbide wheel on it just like the handheld glass cutters.

See ""
I mounted it to 3/4" plywood with a 1/4" ply beefup under the cutter. Score the bare wood before you use it on glass and fill the score with a dark line. When you need it mark your cutline on the glass and line up with the line on the beefup.
It takes a little getting used to as you can REALLY apply pressure with that big of a handle, but once you do it scores a straight line every time.
Another trick...
I had two mitre gauges after I upgraded. I was trying my hand at random pattern end grain cutting boards. While my trusty contractor saw does a fine job I wanted the joints as close to perfect as I could get. So I set one mitre gauge to cut to the left of the blade and the spare to cut to the right.

See ""
Then no matter how far your blade is from 90, you simply cut the next piece on the opposite side of the blade. Alternating until you reach the end of that row.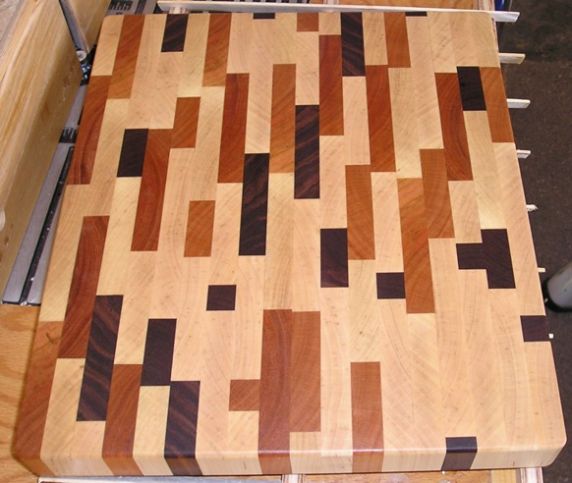 See "cutting board"
Nice tight joints!