I ordered a G0555 on Friday and I called the trucking terminal this morning and it was there. So I went down and picked it up. Here are the assembly picks.
I had to drag it in my shop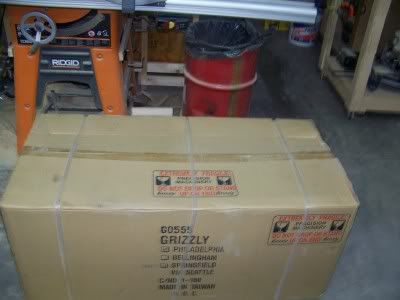 The only damage I found is in the next 2 pics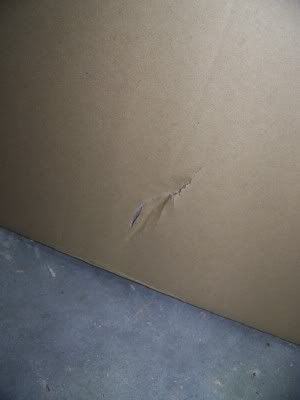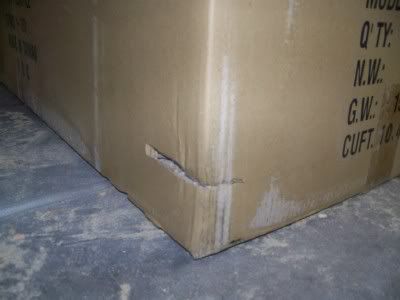 I opened the top and found: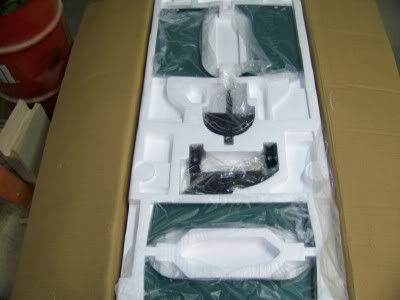 To get the bandsaw out of the box I had to tilt the box on its end and drag it out carefully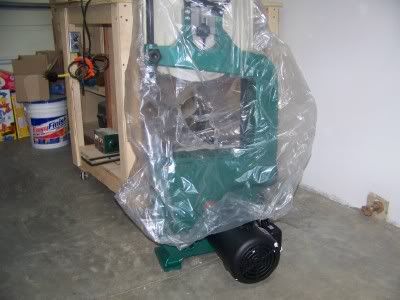 Here are the parts sorted out on my bench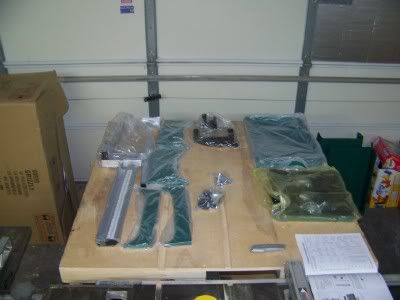 Here is the cast iron table out of the wrapper coated with .....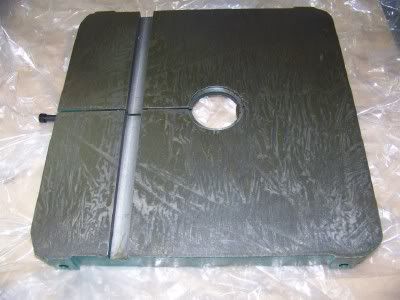 After I cleaned it I coated it with T-9( I have not formed an opinion on it yet)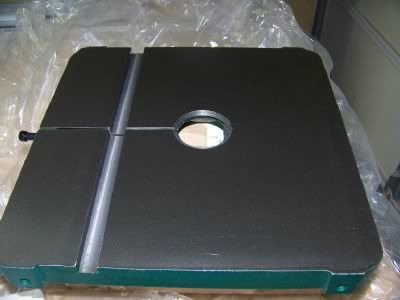 Here is the bandsaw on the stand (Man was it heavy, picked it up by my self)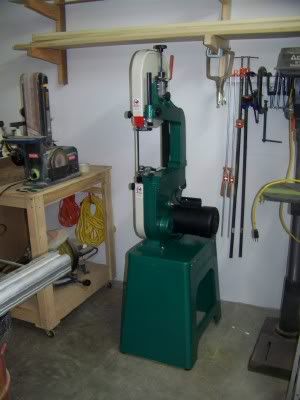 Here is the table set on the band saw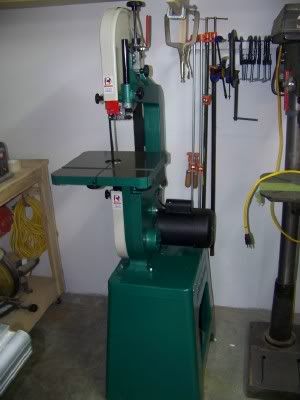 Now I installed the fence and rails
I made the adjustments from the book. I called Grizzly to ask about the belt tenison and they walked me thru it. So far great customer service.
Adjustments are made and I made a cut on a scrap piece of wood.