Since Robbie doesn't wear this kind of earring design and I don't have any 'personal' experience with it either perhaps I you folks would be so kind as to critique my prototype: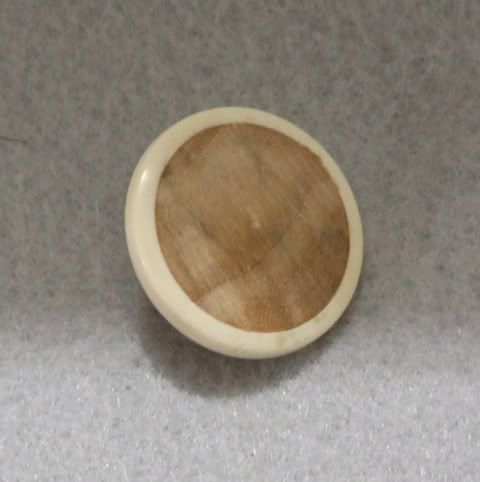 Sorry for not including something for scale, but it's about 1 1/8" in diameter. The final product would be turned thinner, perhaps as thin as 1/16". But I'm at a loss to figure out how to suspend it either with a hook or stud. My local Michael's doesn't carry sterling silver studs, the kind you glue on the back of such things so I figured I might just make it a "danglie" kind of thing.
The trim around the outside is bone, the infill is, for the prototype just some scrap maple. I'm thinking rosewood would look great as the infill but even as thin as 1/16" it might be too heavy to hang on the ear lobe for any length of time.
I have some incredibly small drill bits I thought I might just drill the edge and CA glue in a bit of silver wire to attach it to the hook or a beaded stud.
I'll tell ya, with fingers the size of bratwurst this is tedious work! But fun.
Thanks for any suggestions and please, don't be shy with the crit!