Dennis,
I appreciate the compliments but what impresses me are those who do their work with hand tools.
I don't even own a usable hand planer. If I can't plug it in, I don't know what to do with it.

On the other hand, I had to figure out the metal work.
One of the hardest things for me was bending the half rounds for the capsquares. At one time I was paying a blacksmith $40 a pair to bend them. He would give me something that required way too much work on my end to make it serviceable.
A job came along that required seven carriages.
So I came up with this idea to bend the half rounds.
I built a hydraulic press using a 12 ton jack. I collected a bunch of different size mandrels to bend around, and put my little horse shoe forge to good use.
I have posted these pictures before.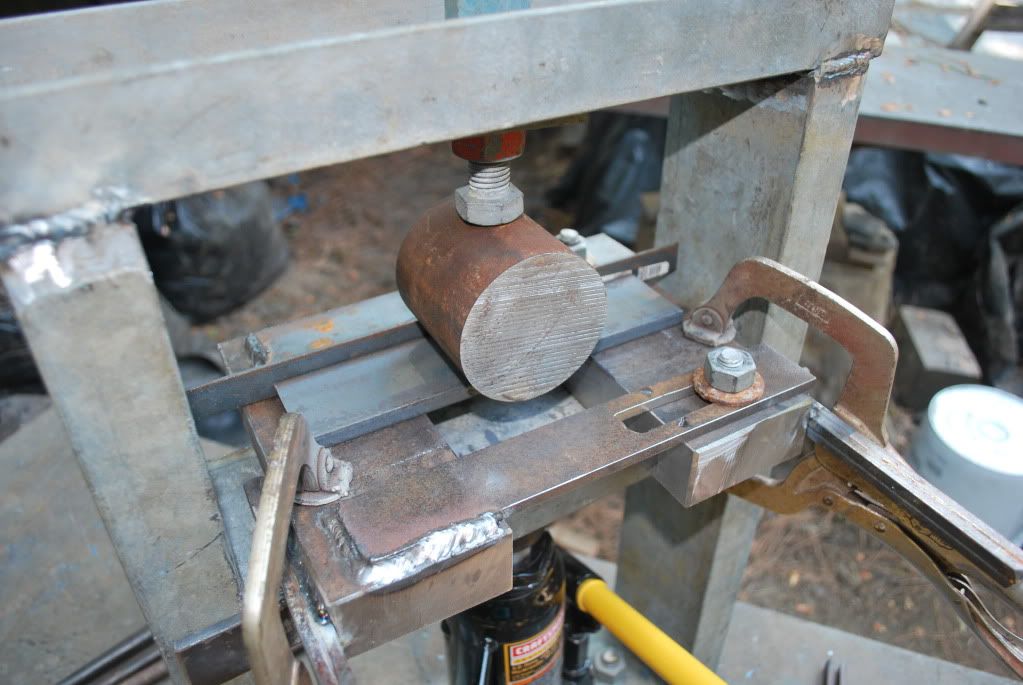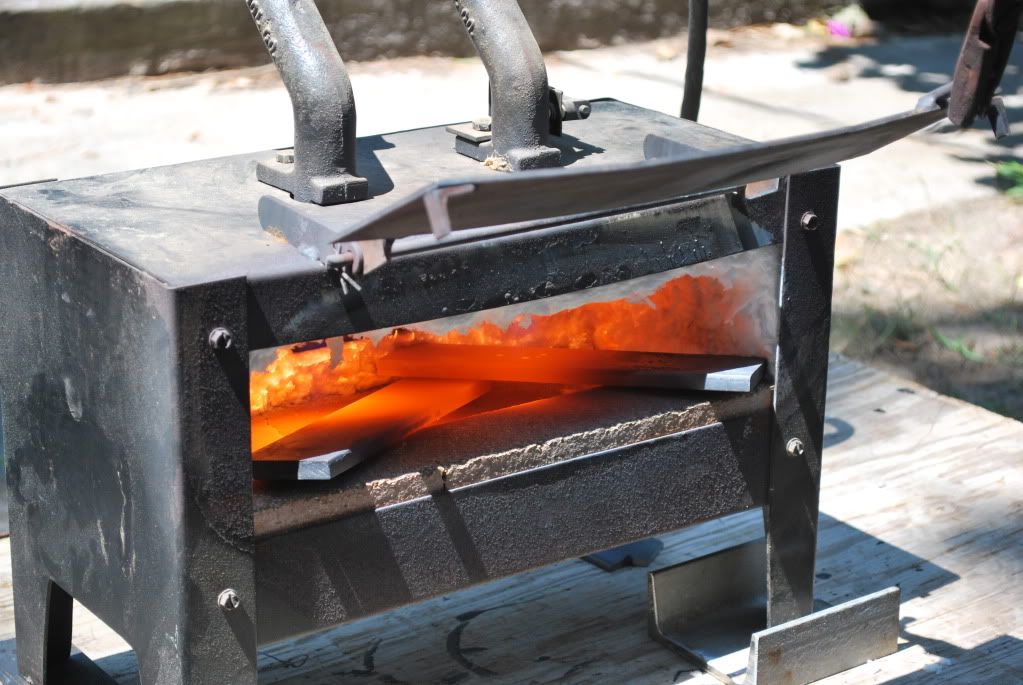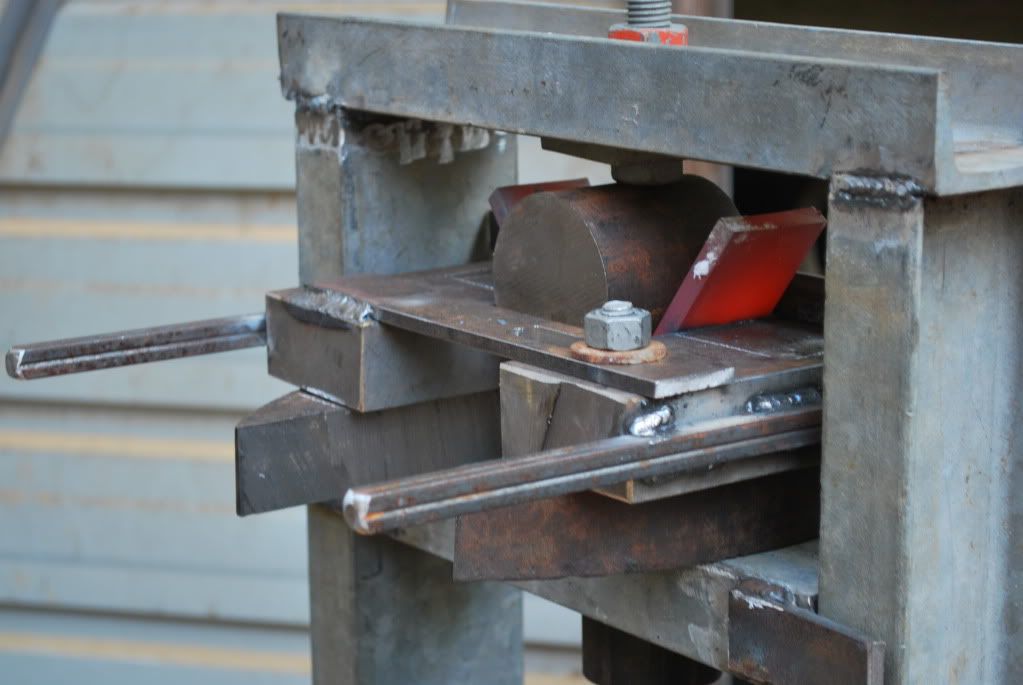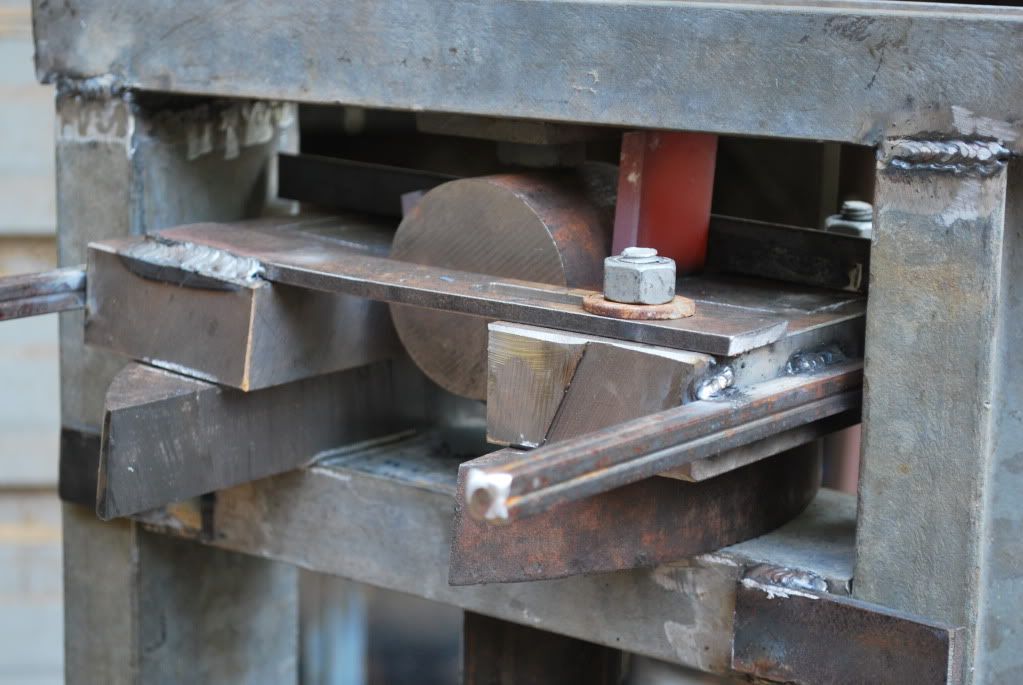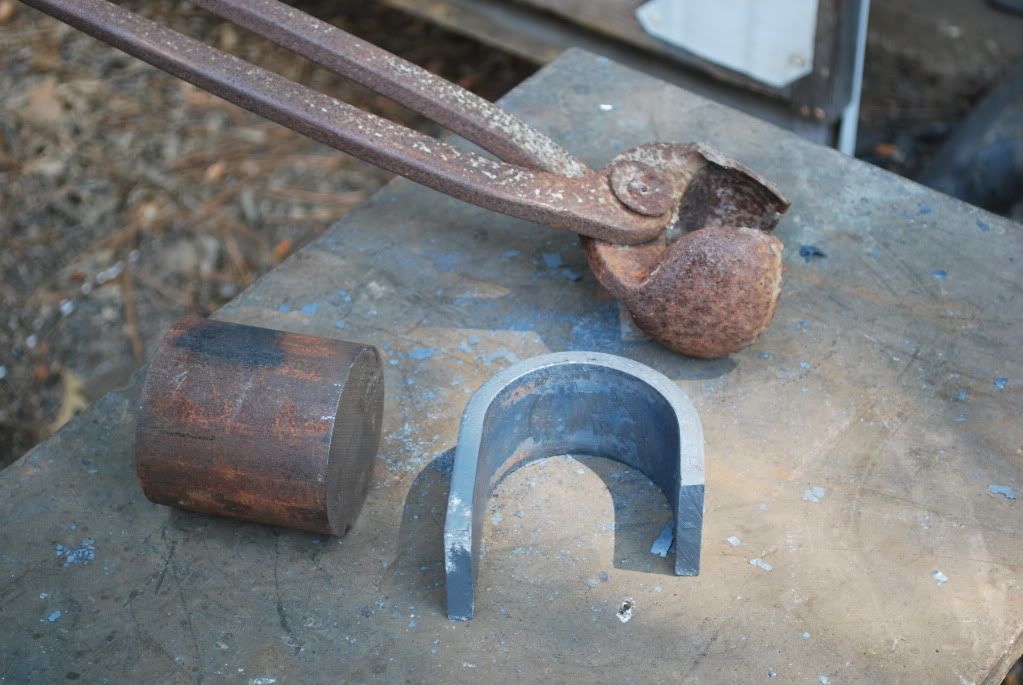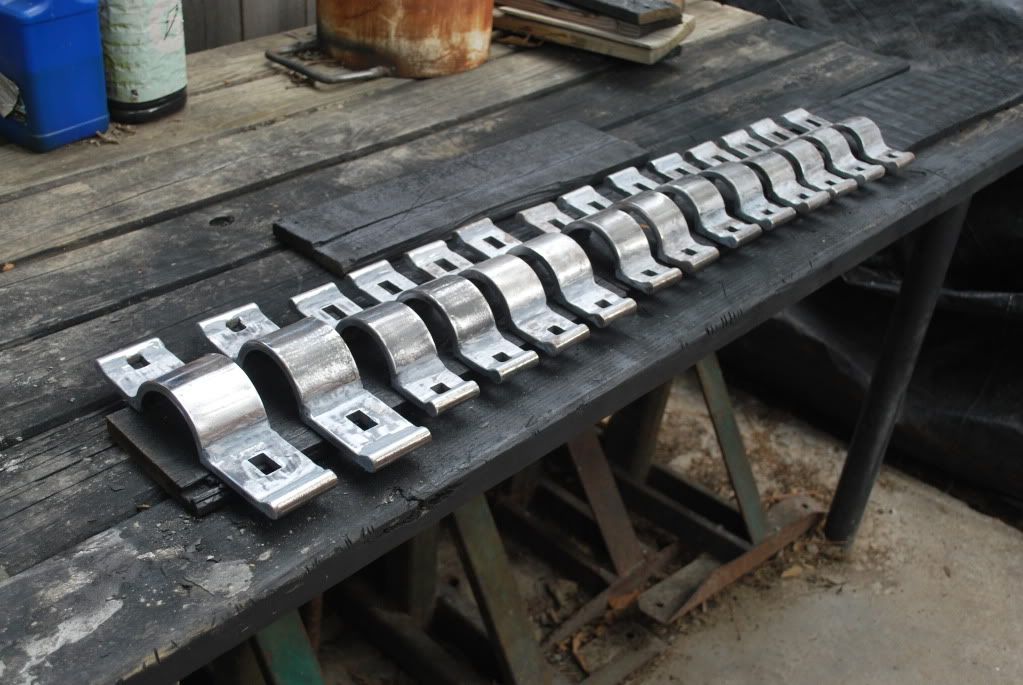 A lot more work goes into the metal work for seven carriages.