I'm working on a small project for Jo, building her a small step stool to help her in and out of bed. The new bed we got is considerably taller than the old one and she has some problems getting in after a long day. I've been going round and round with her over the wood and we finally settled on Red Cedar. So here I am cutting, routing, sanding and planning this wonderful wood and I just love the smell. Makes being in the shop a pure joy.
I got the steps dry fitted today. I'd cut in some dado's and stopped dado's to help the pieces hold together, though I'm still planning to add some gussets to the inside to prevent racking.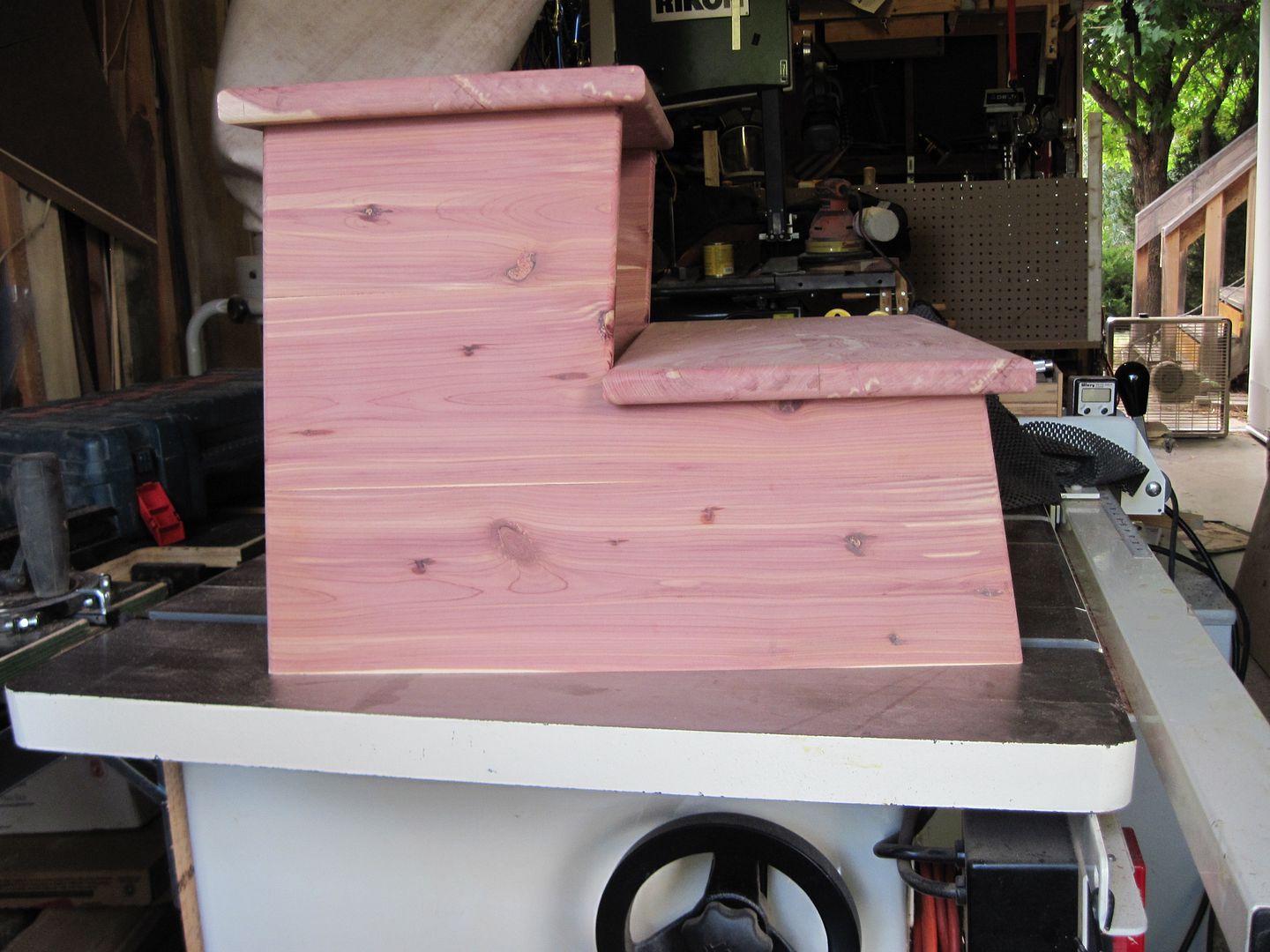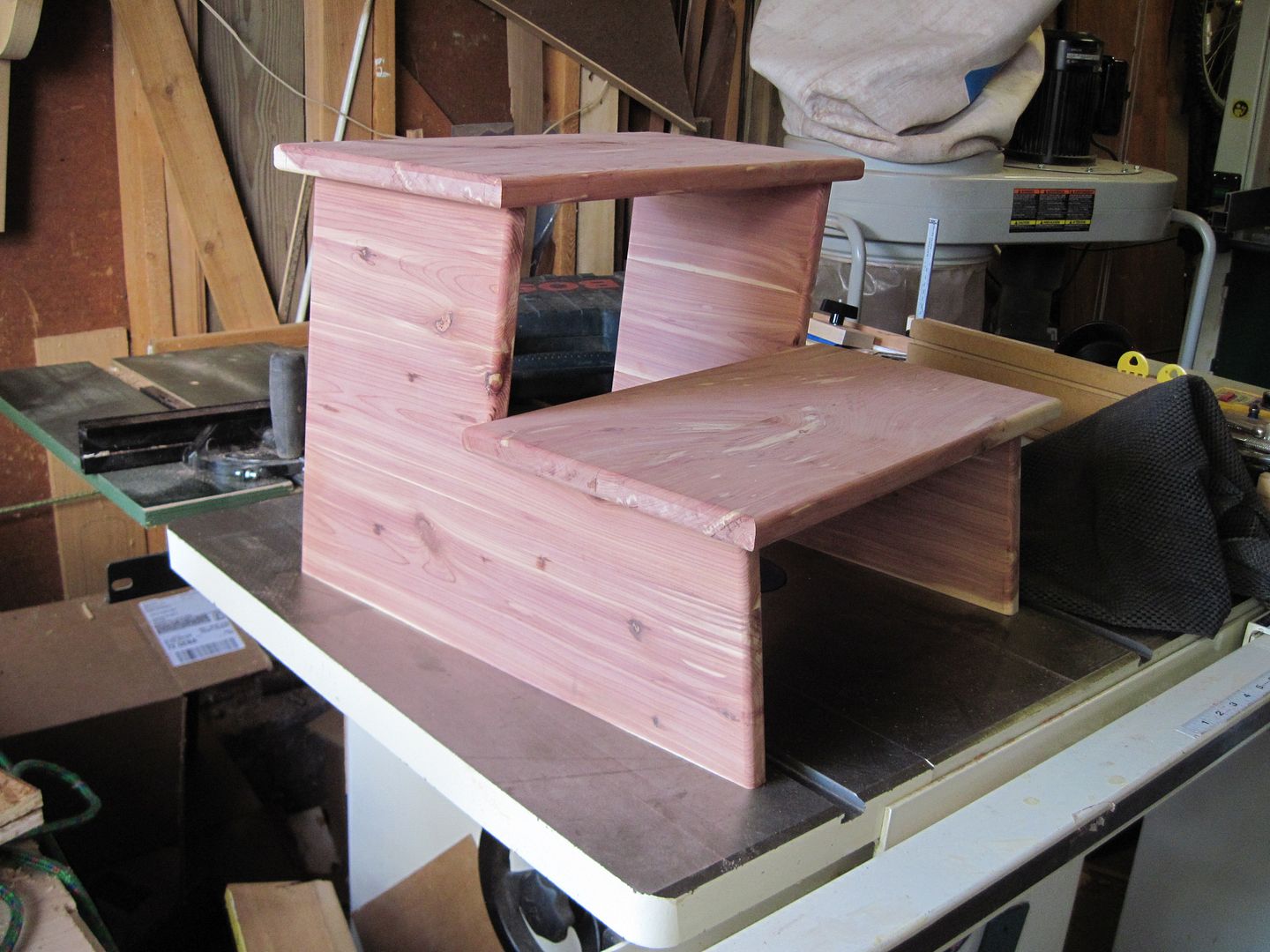 _________________
Frank
WWACOAUX#1
"I love the smell of Sawdust in the morning, it smells like, victory."
WWA'ers I've met: Popeye, Ed Avery, Stephen Wolf, Rockfish, Rodedon