I did the copper top today. It is pretty involved. It took 122 copper nails.
After set up, I center punch through my template with an ice pick 122 times.
Then I drill through the copper 122 times. Then I drill a pilot hole for the copper nails 122 times.
The copper nails are 1" long but in this case I need 5/8" long.

So I cut 122 nails to 5/8" length.

After all that, it turned out pretty good.

The brass plates cover the hinges.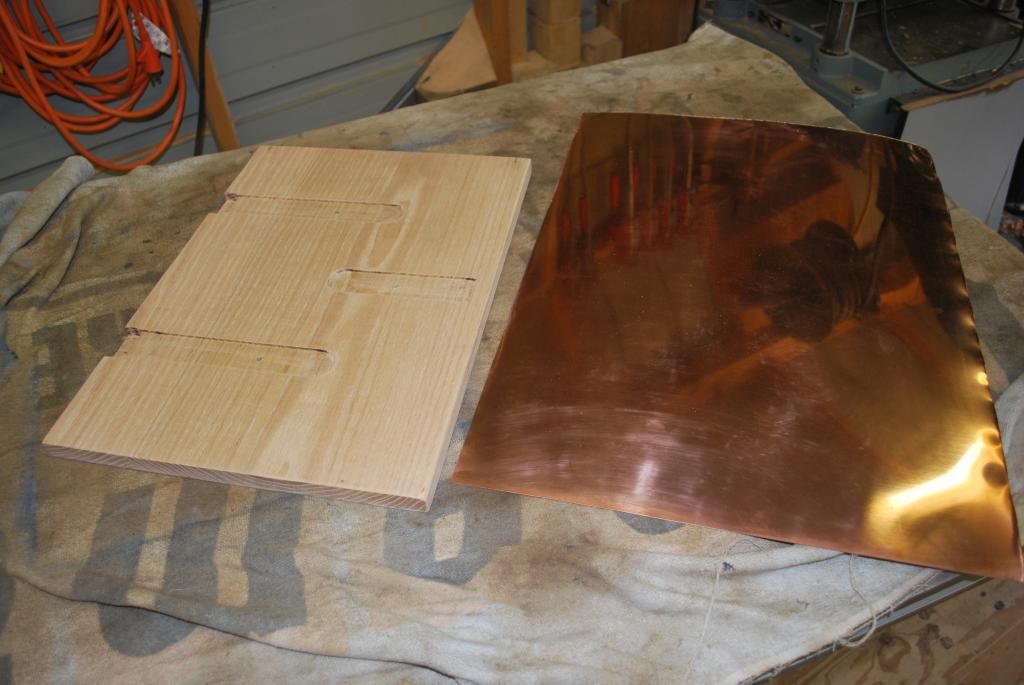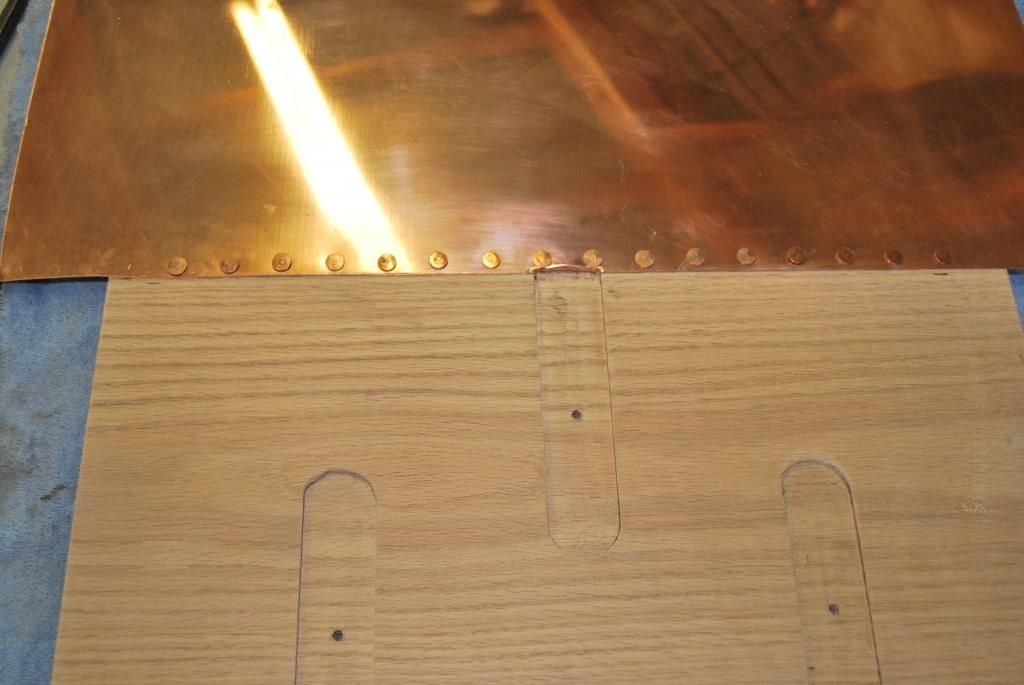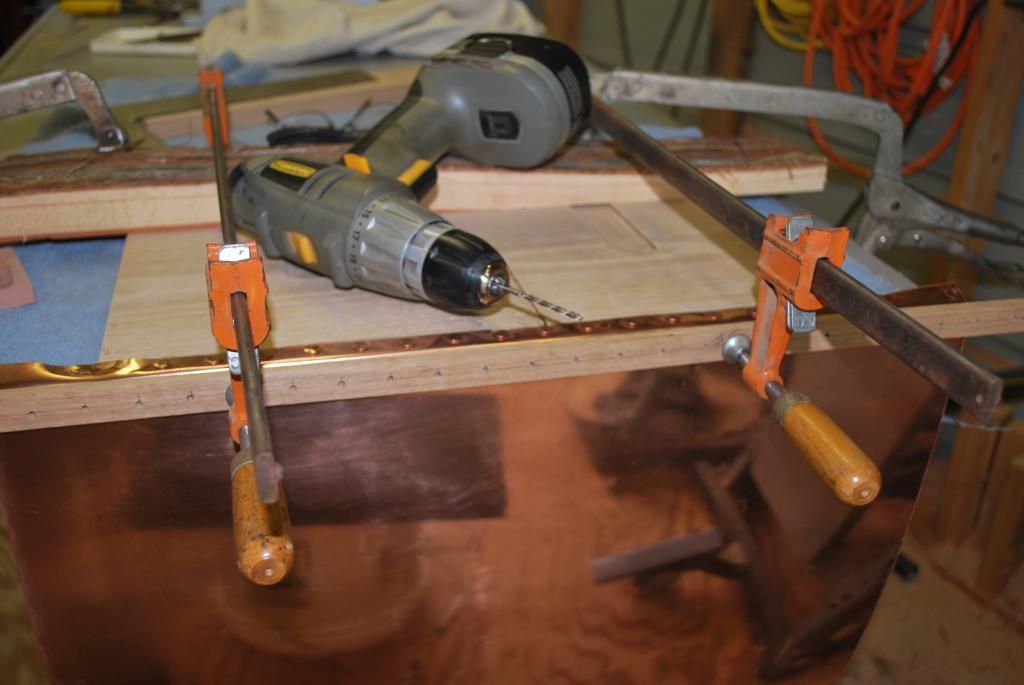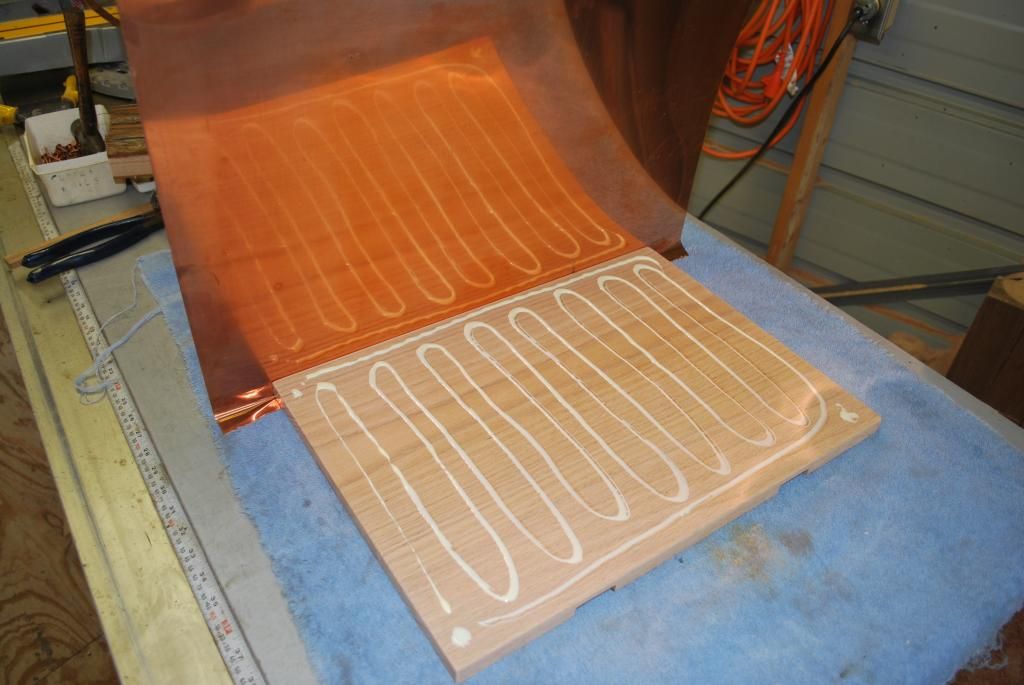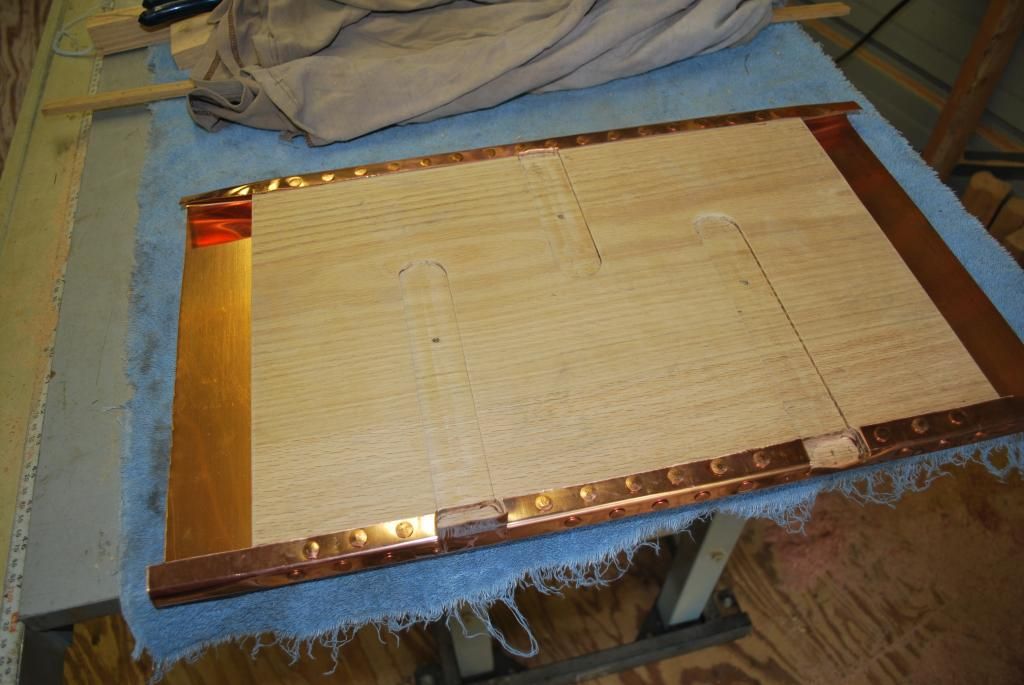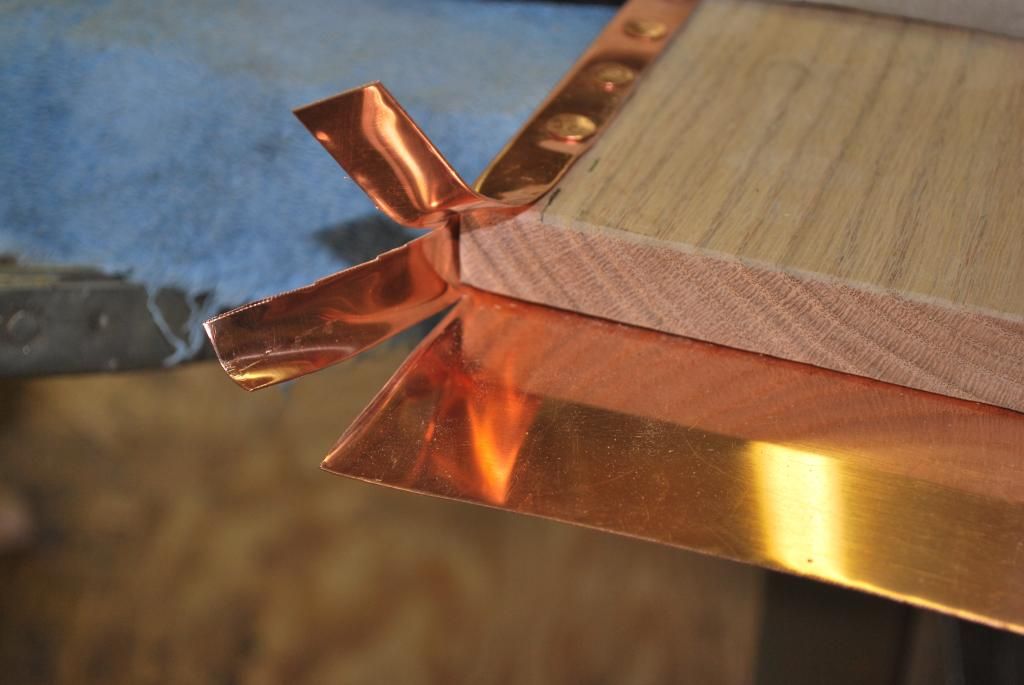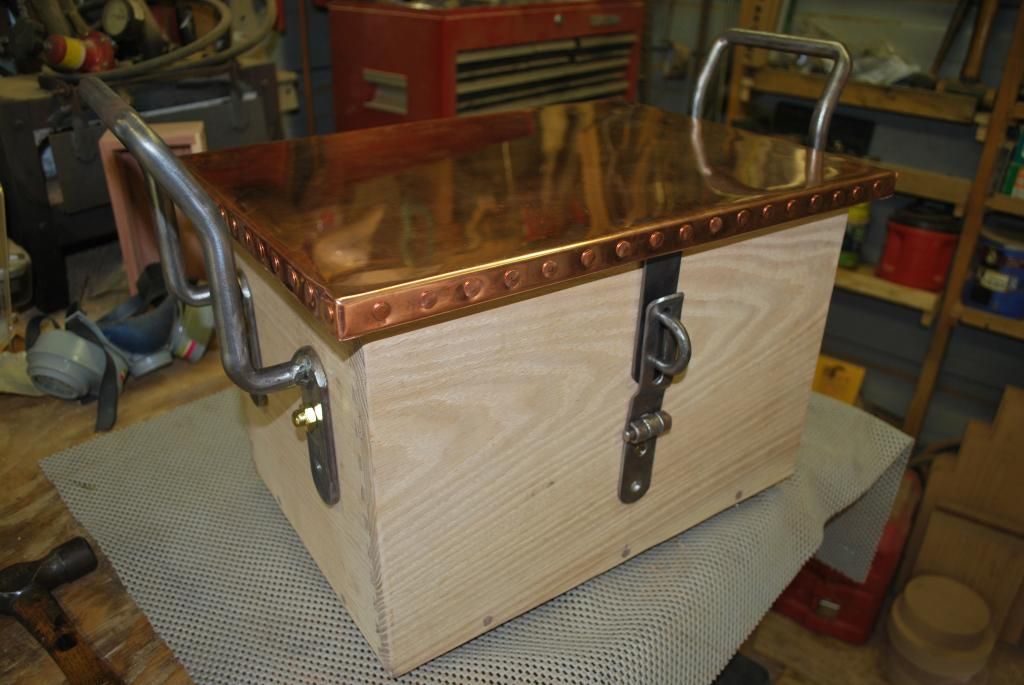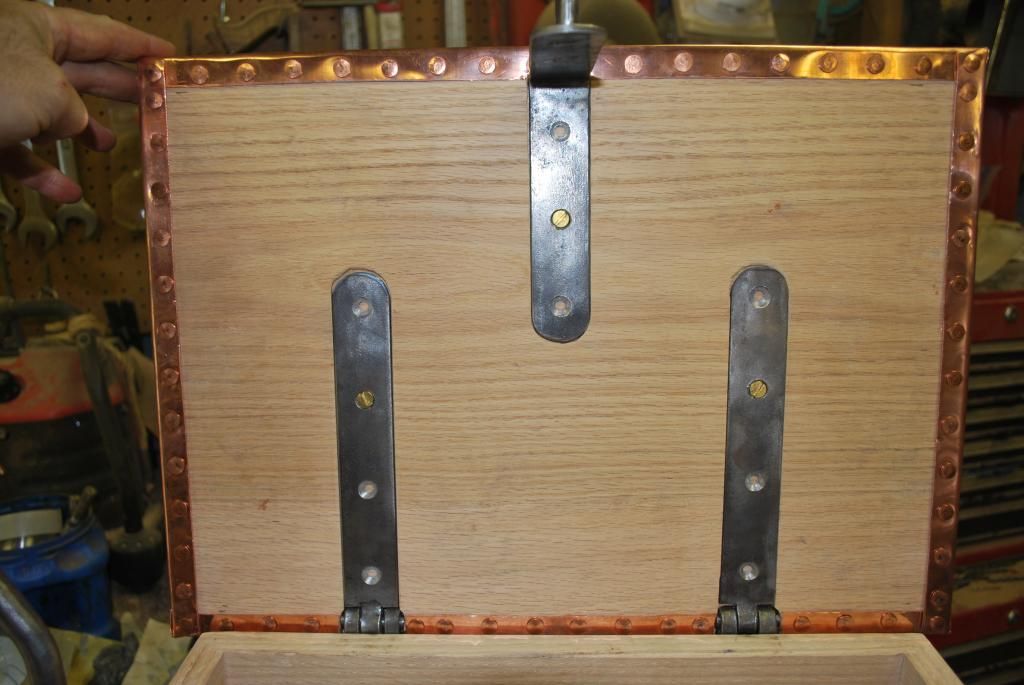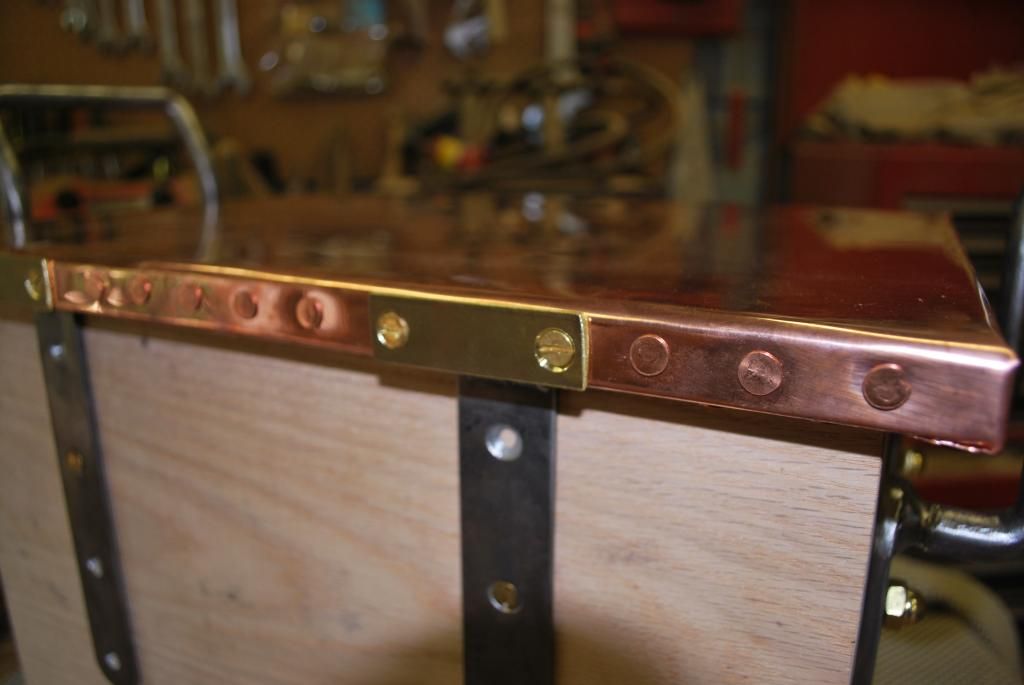 This is where I stand right now.
Next is final sanding and metal cleanup.
Then on to stain (customers request) and metal paint.
I hope you enjoyed the pics. I know I always enjoy yours.

Zulu The Photographer