I've been to a lot of woodworkimg shows in the past 10 years, and I've never had any money to spend. It's been rather depressing to pickup, look at, read about all the tools I'd like to have, but couldn't afford. Recently went to the woodworking show in Atlanta, and actually had some money from selling some of my woodturnings. Spent most of it too.
Here are a couple of things I bought that really made my table saw line up really quick and easy: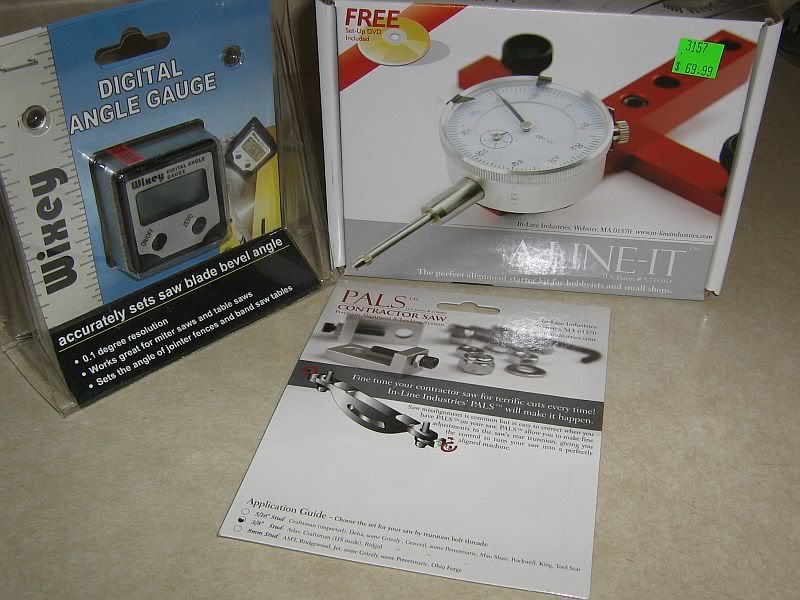 I could have made my own lineup tool, but this one can be used in lots of other applications, so I went ahead and bought it....
Now my Ridgid TS doesn't pinch when making a cut (whew!

), since the blade is lined up within .001" with the miter slot, and the fence is within .006". The fence has a lousy (read non-existent) method of adjustment....