...Of what I hope is only minor cosmetic surgery
My old workshop developed a leaking roof, shortly before we left my old home.
Despite being in a draw with a little bag of Silica Gel my Clifton 400 Shoulder Rebate Plane was found to have developed a bit of rust


It's a tiny little thing with an extremely small mouth.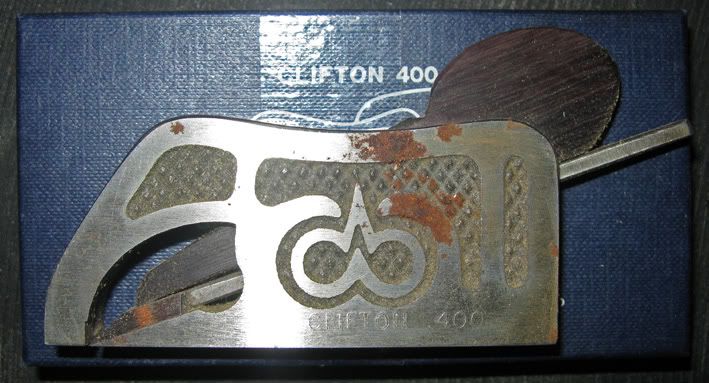 What is the best way for me to clean it up without endangering its fine mouth?
Since we arrived in the 'new' house It's been living in my bedside draw for saftey.
Ray