Our new place in Torrington has a beautiful kitchen, resently revamped with all red oak cabinetry. The only problem is that there are no pulls on any of the drawers or doors, and SWMBO has already broken a couple of nails opening them as there is also no finger grabs, i.e. recesses to get a grip on them.

So, its up to me to get the pulls on and in short order, and make them look good.
So I need some jigs to get the holes for the pulls in the right place. I've looked at some of the purchased jigs out there, and figured, 'I can make a jig for next to nothing' so off I go to the shop last night. I started to build one from scratch like the one offered by Rockler and while figuring out how to cut the slots needed in the plexiglass, and digging through my router bit drawer, I came across my Rockler Dove Tail set-up Jig I'd bought a couple of years ago and only used once.

Well, in my book, that piece of plexi already had most of what I needed. So I drilled a couple of tapered holes in it, added a centerline scribe, made an offset block from some P-P-P-Domestic Conifer I had laying around, and combined that with a piece of T Track and a stop block from my DP Table.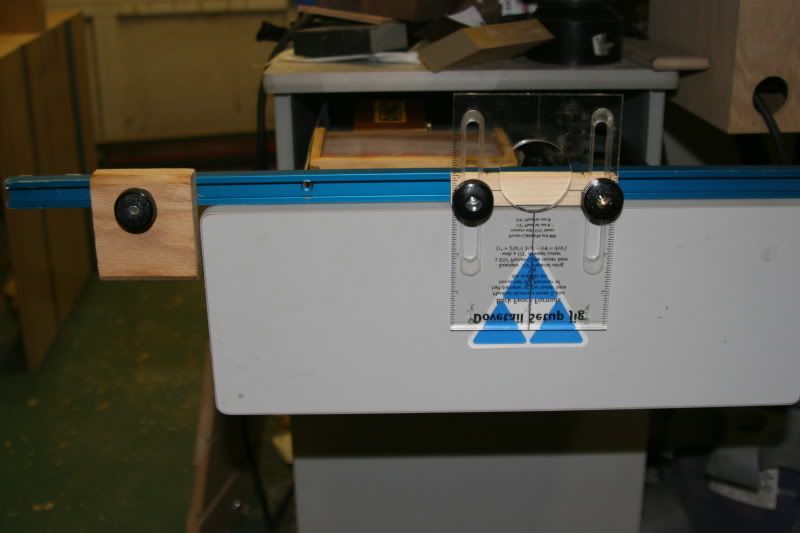 The Center Line gets my drawer pull's centered in the drawer face and the offset allows the stop block to register against the side of the drawer face.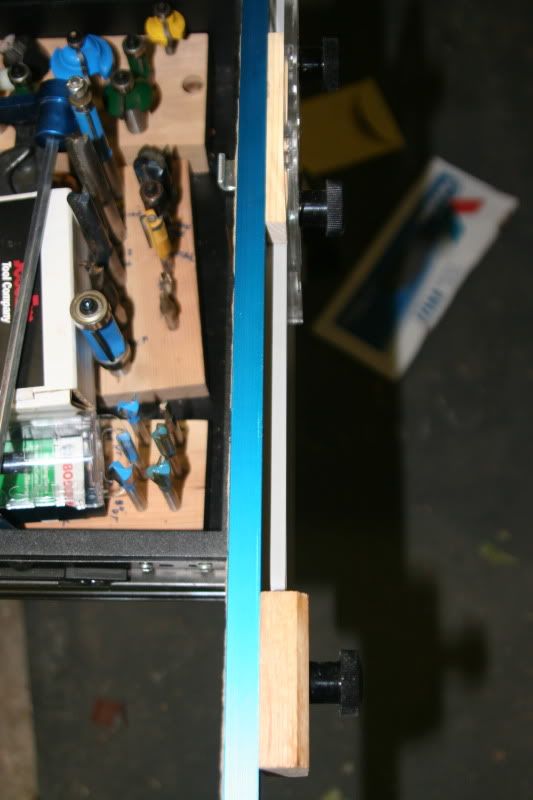 The tapered holes allow me to use a scribe to mark the center points of the holes to be drilled.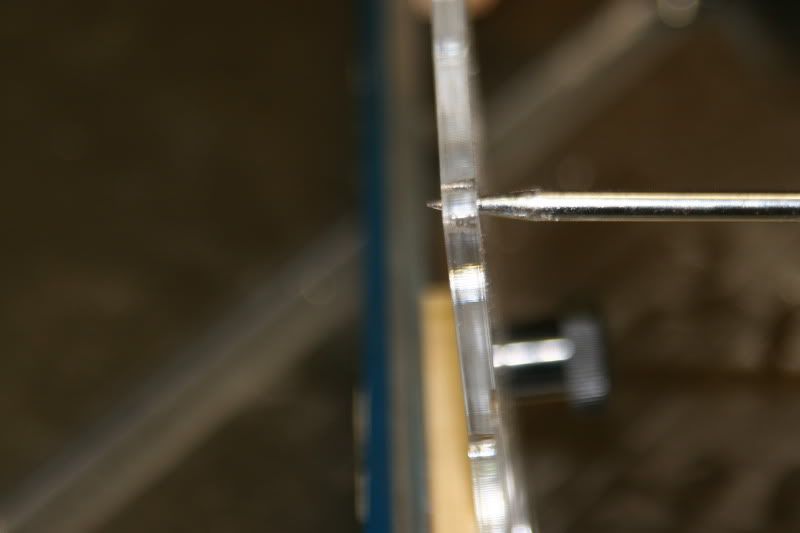 The plexi already had the slots and measurement marks along both sides to place the handle a given distace from the top of the drawer face. As all I had to do was to scribe a couple of lines on the back of the plexi and drill a pair of small holes, I can still use it for it's origional jig as well as my new Drawer Pull Jig.
Thanks for looking, comments welcome and sorry so long.
_________________
Frank
WWACOAUX#1
"I love the smell of Sawdust in the morning, it smells like, victory."
WWA'ers I've met: Popeye, Ed Avery, Stephen Wolf, Rockfish, Rodedon