I've had a very good Christmas this year including one very nice suprise.
First of all, yet another increase to my rather large library.....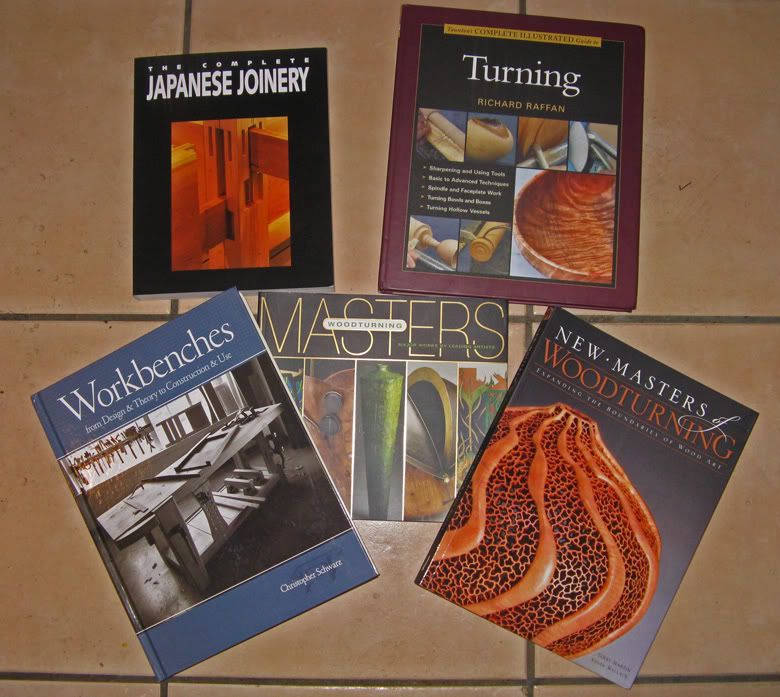 Then, 18 hand forged Chinese carving blades. 'Woodcarving' magazine highly recommended these... imported into the EU by a German company.
They are unfinished, as is traditional with these tools.... the craftsman is expected to supply his own handles, fettle, sharpen and polish them. I asked for them now as the stocks are limited and the price increadibly low for so many tools. They are small (the photo is about life size) but will be great for detail carving. There are some larger socket blades available as well which I may well get later.
I've been eyeing up a wheel marking gauge for some time so am delighted with this......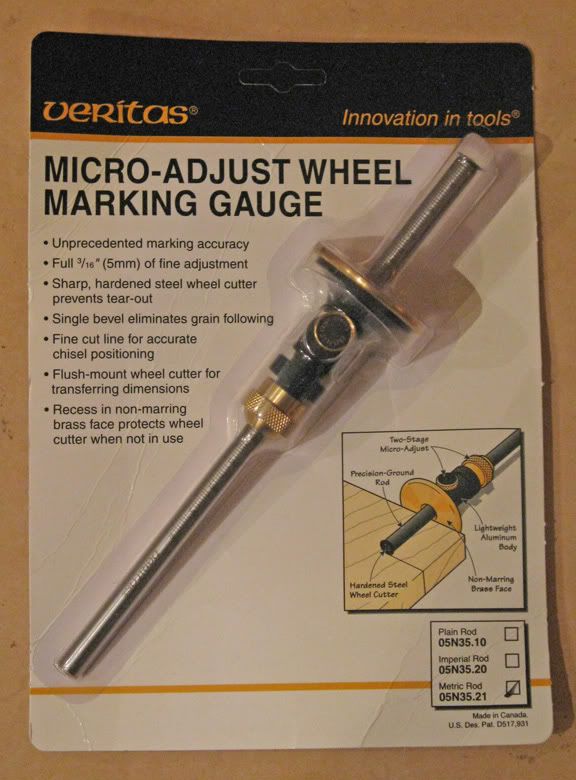 The micro-adjust feature looks great!:-D
Walking round a 'Borg' with my lovely wife a few days before Christmas I spotted an 18 Volt DeWalt Combo Drill going for £98 instead of £178 and she said I could have one

Two years ago I was supposed to get a Makita JigSaw (Sabre Saw) from my daughter but it went missing before it could be given

I'd rather given up hope of getting one but bless her and her husband, they went out and bought another one, even though they have been badly affected by the recession this year.
Now all I need is the shop to put them in

Ray