My wife and I took a trip into Essex a week ago, on another of our Genealogical expeditions.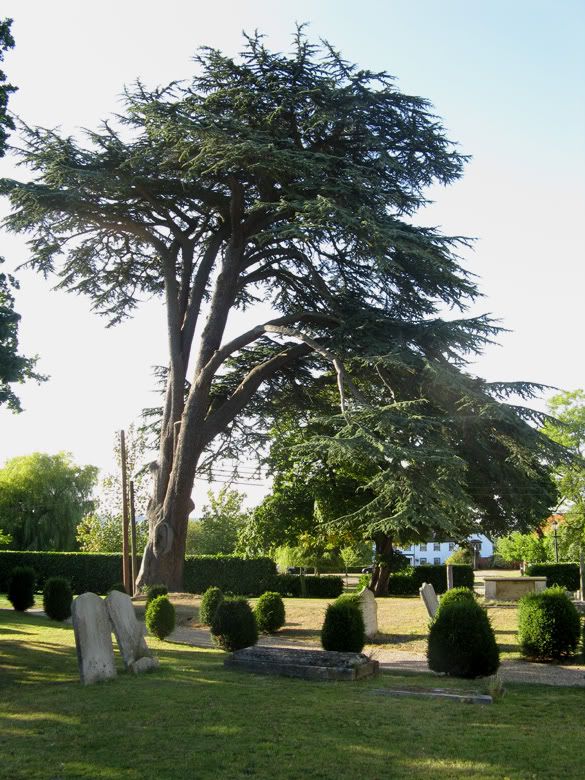 Spotted this specimen in a churchyard there.
Nowhere near as old as the Yew picture I posted a few weeks back but still interesting, I think.
Two questions for you all:
What is it? (And I don't just mean 'A Tree'!)
How old do you think it is?
Ray