So I became a statistic yesterday and it is making typing difficult. Got bit by my table saw. These things happen so fast. Been using a table saw for 35 or 40 years with not so much as a scratch and yesterday a momentary lapse caught me. I was amazed that I could so much at once, while waving my hand around throwing blood every where. My hand got too close to the blade and my index finger got it right across the pad just under nail. Only 4 stiches so it could have been a lot worse, I was lucky.
The beginning.
This was the best part right here.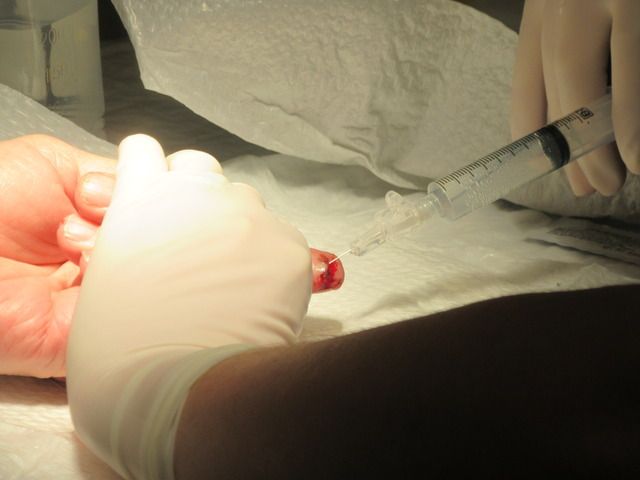 The above picture was in preparation for this.
And here we are all done just the wrapping left to do.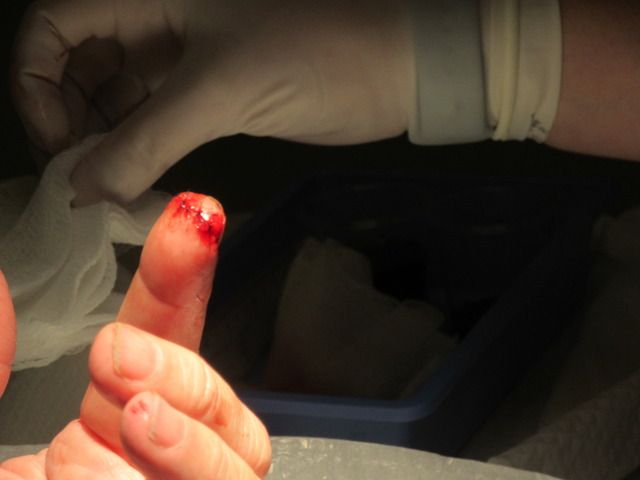 Please friend pay attention and KEEP TRACK OF YOUR FINGERS AT ALL TIMES.