You are having much better luck as far as growth goes than I am!
I planted these seeds a month ago (May first to be exact) and although they are growing, they are MUCH slower.
I told the grand kids that I would make something for each of them when my plantings grew up to size.
Behold the Maple family......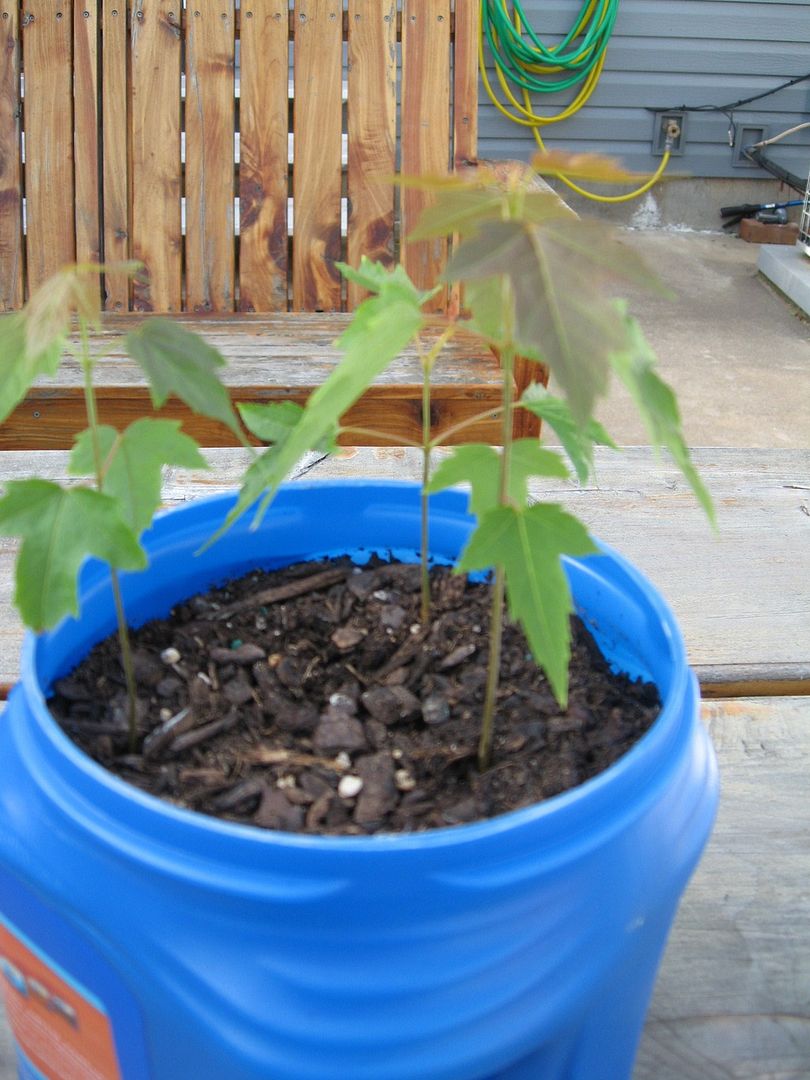 Marvin, Melvin and Mabel.
At the age of 71, I just hope that I can fulfill that promise .


Rog