More progress again today. My son in law was delayed so only arrived at 12 0'clock but we still got a fair amount done.
Horizontal members all the way around the shop at worktop height to enable easy fixing of any built in work surfaces as the layout develops over time. Also braces things even firmer. The structure is absolutely rock solid... a far cry from the flimsy pre-bought affair I used to have.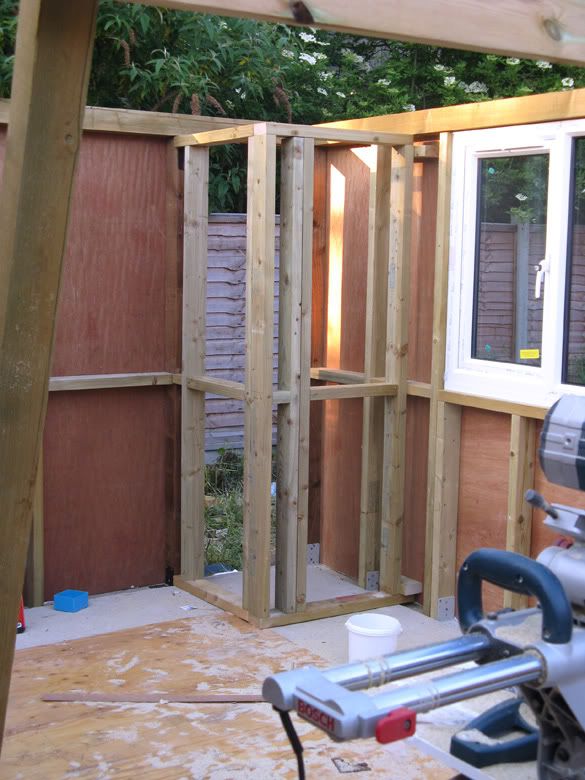 Close up of the framing for what will be the Dust Collector enclosure with door to the outside.
The walls of this will be as heavily sound insulated as the rest of the workshop main walls keeping the noise of my double motor CamVac dowe to comfortable levels.
Finished the day off by picking my wife up from work then taking her to a surprise meal at Nando's as a thank you for giving up doing anything over the Bank-Holiday weekend just gone.
No major progress expected now until after my Hadrian's Wall treck, although I will still be doing some detail work in the meantime.
Ray