The one consistent mantra of the WW Forum seems to be NPDH.
We we got pics of Chris' fiance AND we have pics of her in his boat shop AND she loves the smell of the sawdust when he comes over after school!
That young man never had a chance.

Damsel in the boat shop.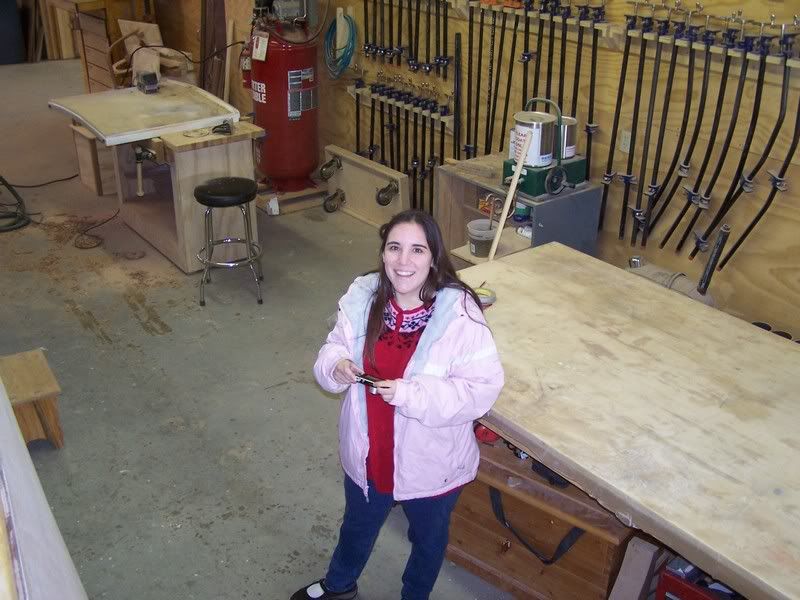 It was announced in their church this morning that Chris had indeed asked Rachel to marry him. It practically brought down the house. A lot of people have had their eye on "them" and it was mentioned by more than a couple people that Rachel was going to be a fantastic daughter in law. We spent the day with them yesterday - enjoyed a quiet lunch - took them out to supper and just had a glorious time catching up with this future daughter-in-law whom we'd never met before yesterday.
The weekend has been a resounding success and everyone at their church is just ecstatic with the "match". Her mom is a wonderful gal as well and we had some time with her after church also. Very good weekend. We're tired after a road trip 5 hours up and 5 hours back in 36 hours but it was worth it.