There is only a two week season????????
Is that normal for any apple variety?
no wonder you covet those so much.
tms wrote:
Gravenstein season!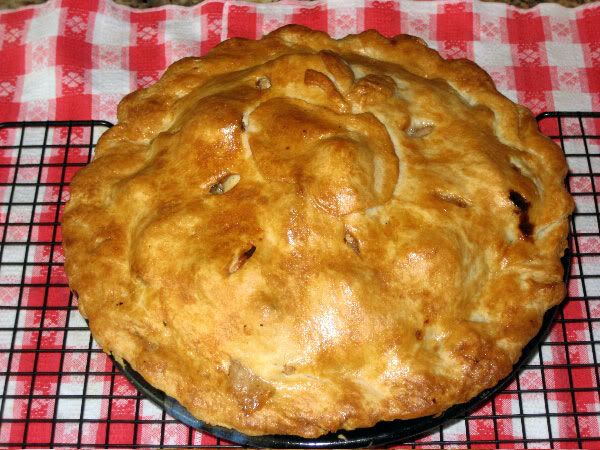 Hey Folks,
It's actually a little bit early, I had to buy
Oregon
Gravensteins

, but the Washington apples will be along in about a week. I just couldn't wait, when I walk into the produce isle and smell Graventeins, something is triggered inside me that I can' t control, and I have to bake a pie. Usually, I'm good with one fix per year, but this year might require a second pie when the local apples come in. The season lasts only about two weeks so there's always a sense of urgency when that wonderful smell is in the air.
Tom
_________________
Mango
The land some where in the middle
20 47 00N -156 26 00W