Major progress on the workshop at long last.....
I'm Absolutely Shattered!!
Started at 8.00 am this morning
That's what 11 ton of Ballast looks like by the way!
By 10.45am.....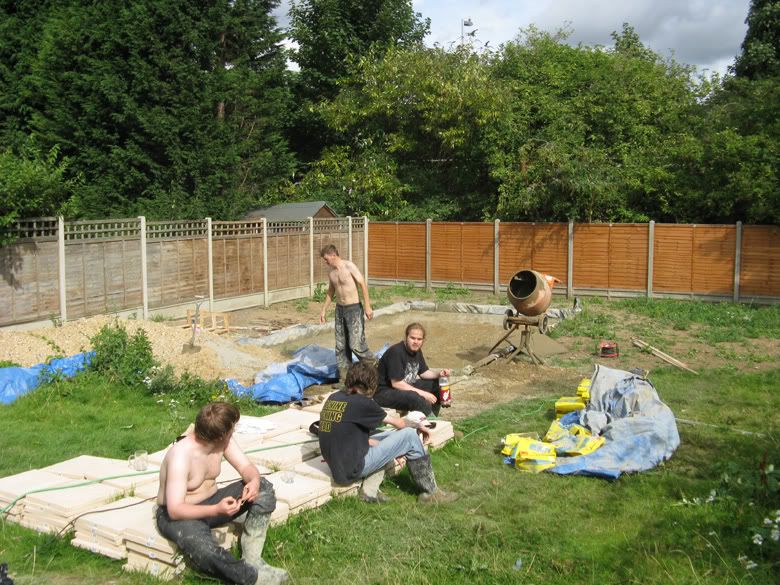 And by 1.20 pm it was all done
Thanks to my great team ....
Son in Law Mark
My other daughter's partner Chris,
and my two Sons... John and Simon.
Mark and I mixed the concrete, the rest spread it around the hole to fill it evenly.
Ray