Here is the latest in the free wood saga.
There are two types of wood.
The stuff I have been calling poplar and the smelly hardwood.
It appears that out of 20 railroad ties, 12 were the poplar stuff and 8 were the smelly hardwood.
Here is a picture of a poplar board 7 days fresh from the sawmill.
It's not a great picture but you can see the mildew that is growing on the board.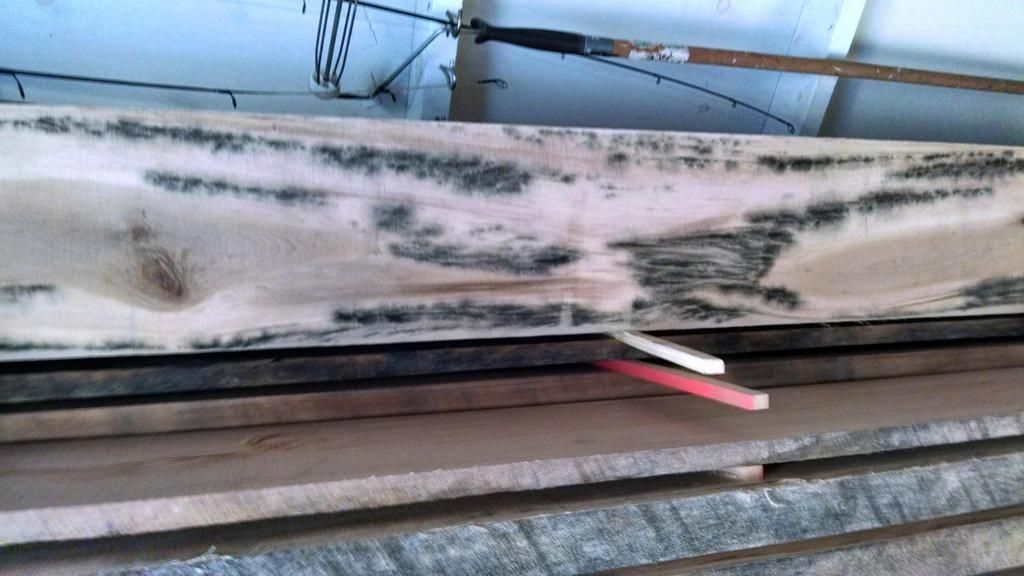 All of the poplar boards have mildew.
None of the smelly hardwood has any.
I sold all the poplar to a guy down the street for $200.
He knows what he bought and we just loaded half of it in his truck
He will get about 2400 lbs. of the stuff.
I kept all the smelly hardwood.
There are enough 4" timbers (six) to build two of my concrete barrel carriages.
There will also be six 2" X 9" boards for me and about fifteen 1 1/8" boards.
I will also have one 5" X 9" piece for a mantle.
I can handle that amount of wood.
He is happy and I am happy. There is no better deal than that.
Of coarse I had to handle the wood yet another time.

When I get around to building the big carriages I will post pictures. I will not wait for the wood to dry.
If it splits, I don't care.
I will put them on my front porch and guard the neighbors from another Yankee invasion.

Zulu