newtooth wrote:
ZULU: Would you show some more detail on the elevating screw please? Do any of your customers ask for their units to be less pristine and look more "used" hot so much a " studio" distressing but a "been in the mud" kind of look?
As always very beautiful pieces well executed!
newtooth,
Here are some poor pictures of the leveling screw. I just can't get good pictures inside the house.
It is 1/2" round bar that I threaded and welded the 5/16" round bar handles on to. I drill a hole in the top of the threaded
rod, push a section of 5/16" bar through it and weld it in place. Then I drill another hole through everything and repeat the welding.
The trail is slanted but the leveling screw is perpendicular to the ground, so the hole that it goes into has to be drilled at an angle.
I take a 1/2" square nut and weld flat bar on each side to make the female receiver.
Works pretty good.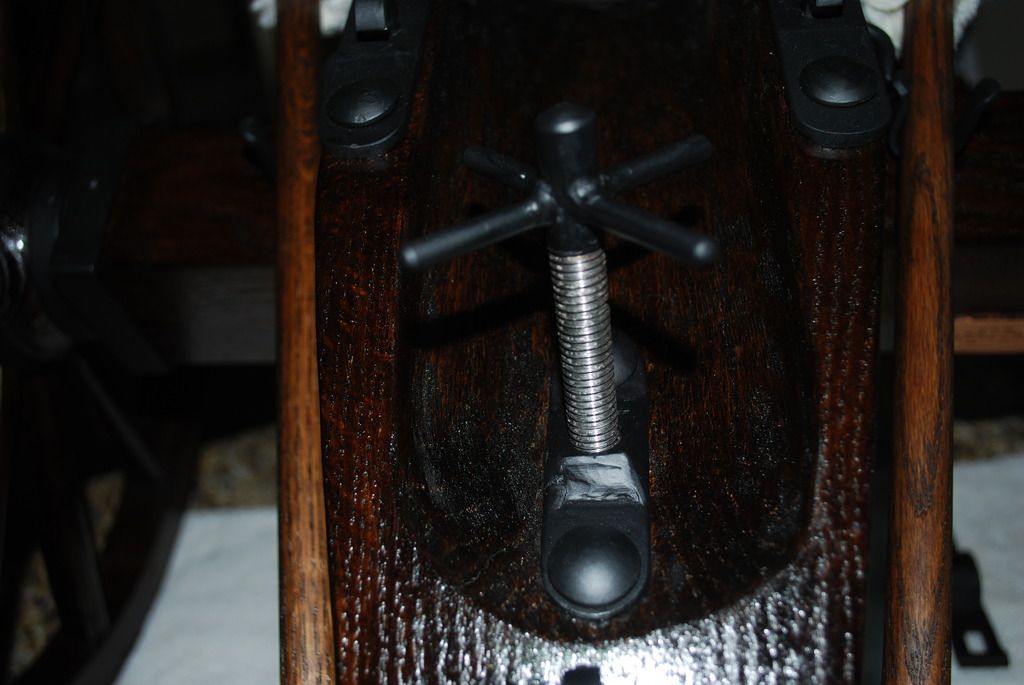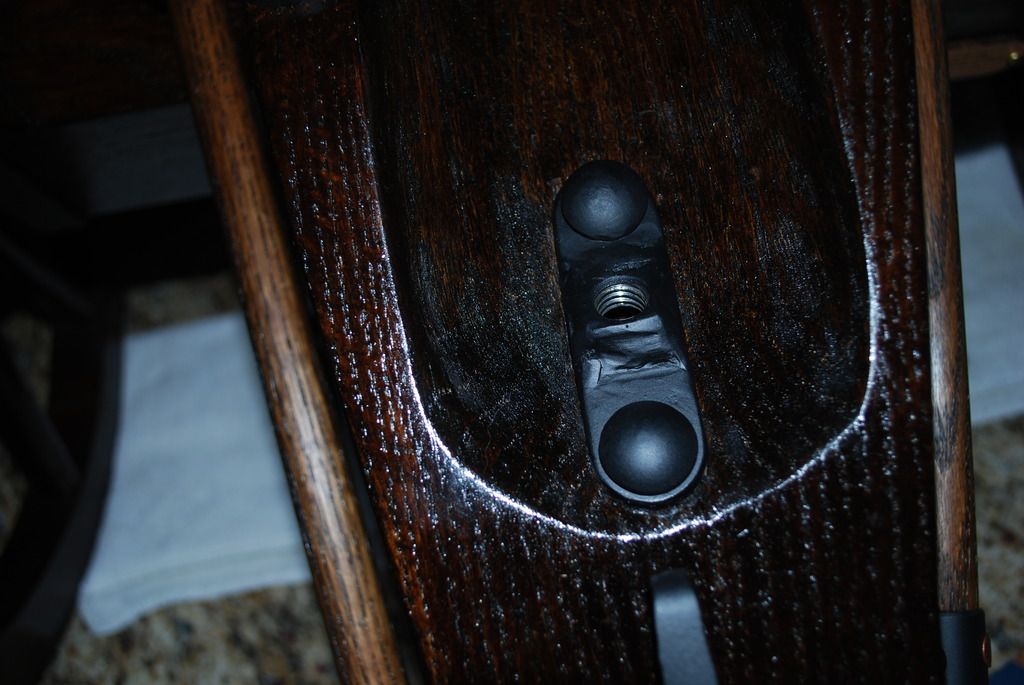 I have had a few customers want their carriages to look old. It is harder than making them look brand new. If you beat a piece of wood up with a chain, it looks like that is exactly what you did.
You always have to hit it with something different and never more than a few times in a row or you develop a pattern.
Here is one I tried to age. My lovely assistant did the faux paint job.
Zulu