I have posted pictures of this before but recently had multiple orders for these things.
I turned 4 barrels out of an old cedar 6" X 6".
I made the bases out of fir. I only had enough wood for three bases.
They replicate, in part, the original Come And Take It cannon in the Gonzales museum.
The first pictures I have are of the barrels after they have been turned.
I age the metal work with yellow mustard, vinegar, and salt over night. Then just coat it with Formby's semi gloss oil.
The barrels are aged to look like old rusted metal by my lovely assistant with paint and sand.
It is a fun project that can be seen here on my website.
Zulu
http://jmelledge.com/ComeAndTakeItCannon.html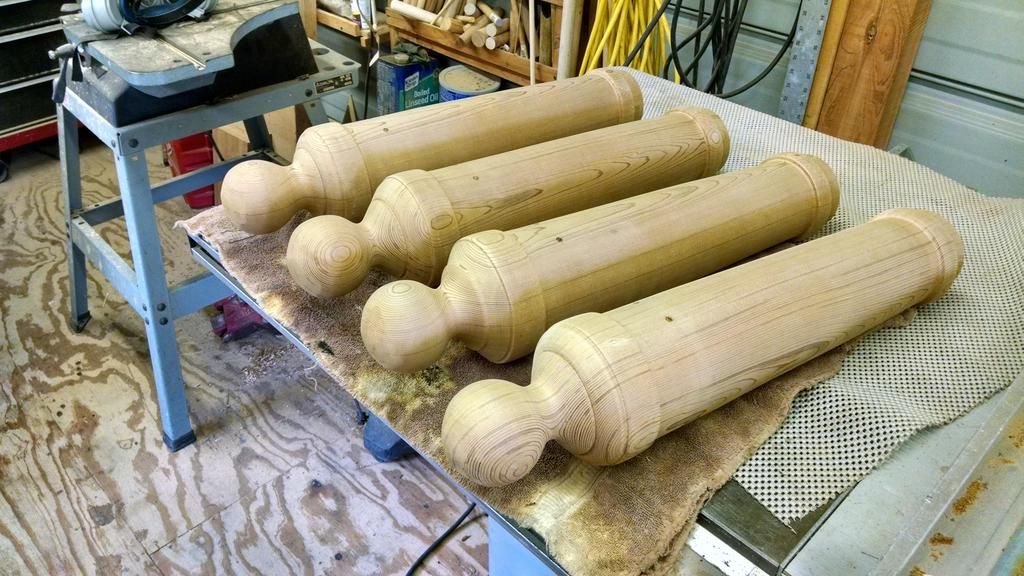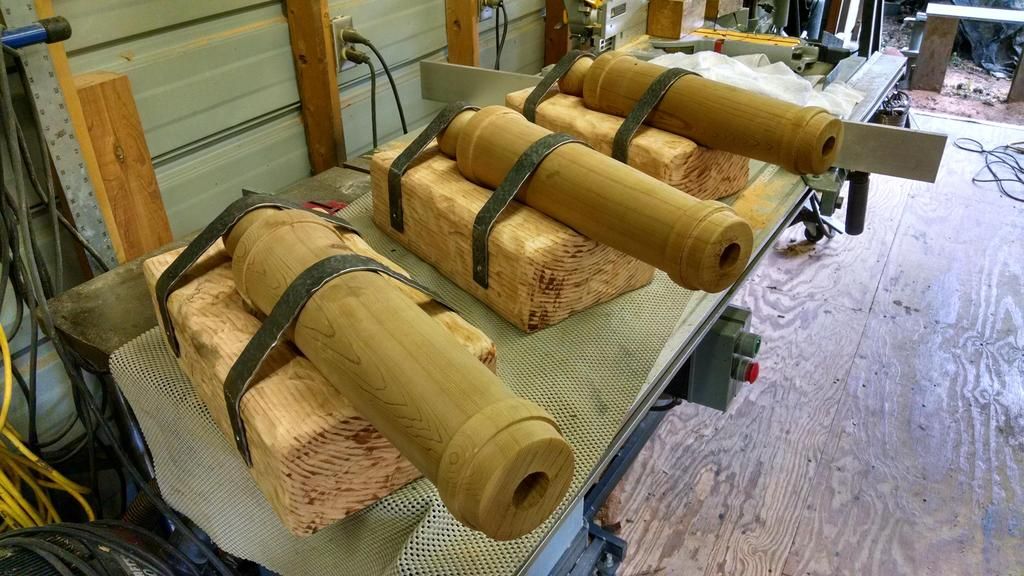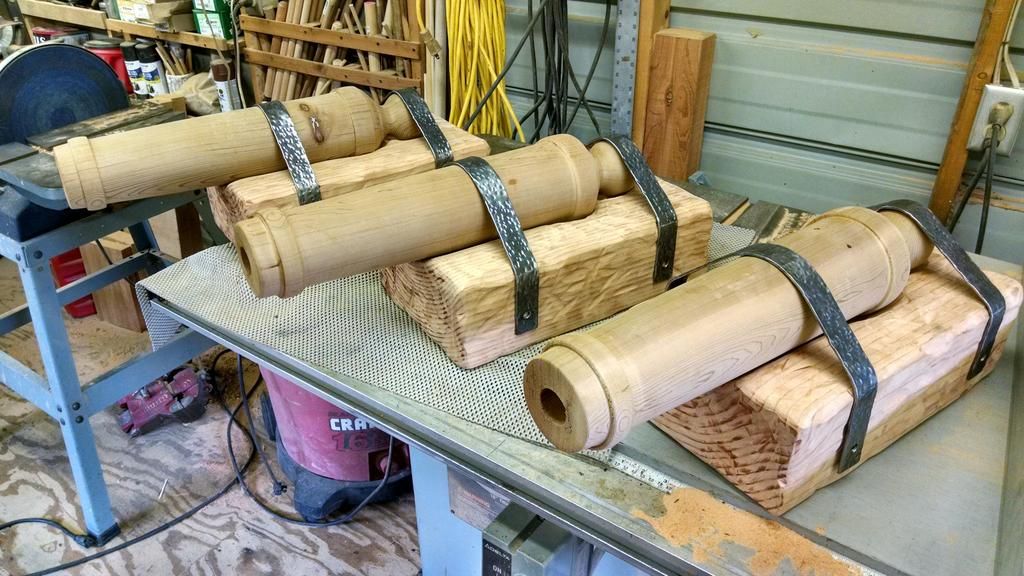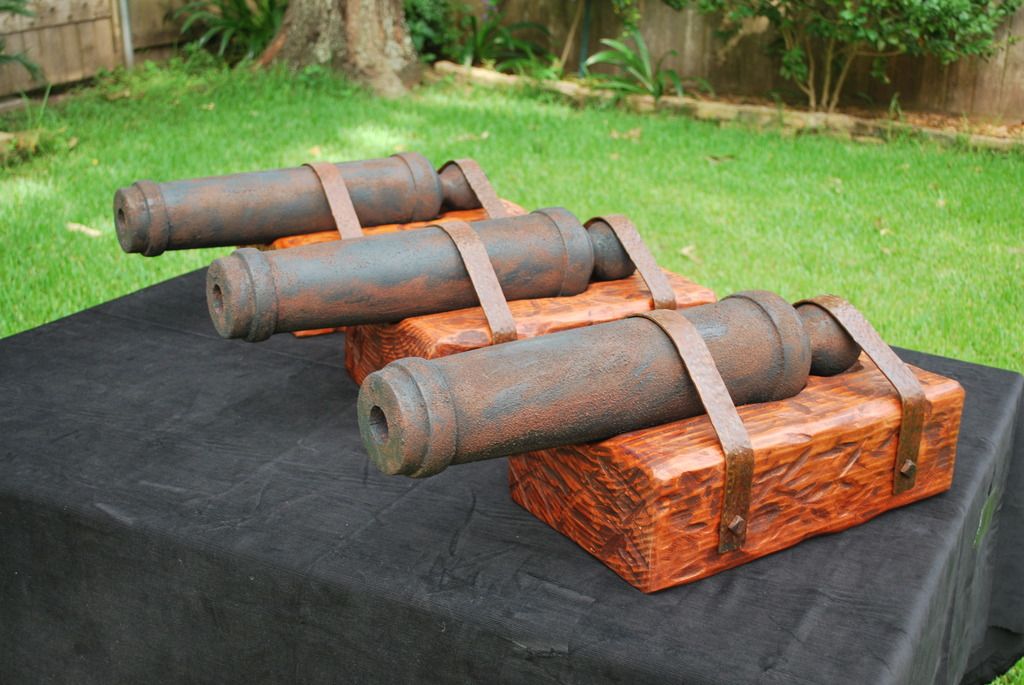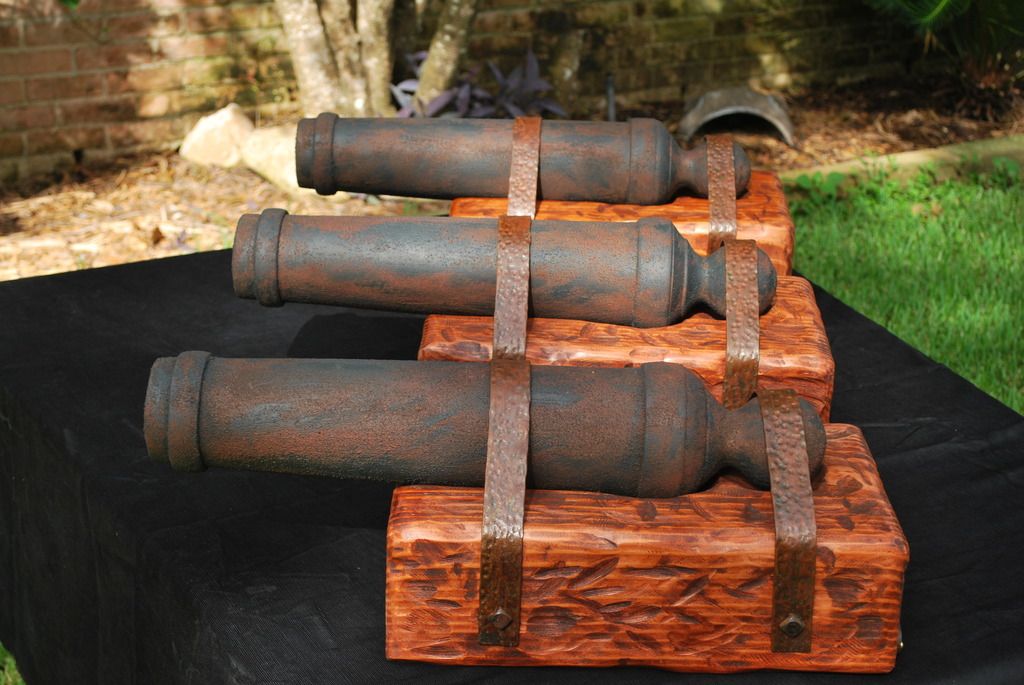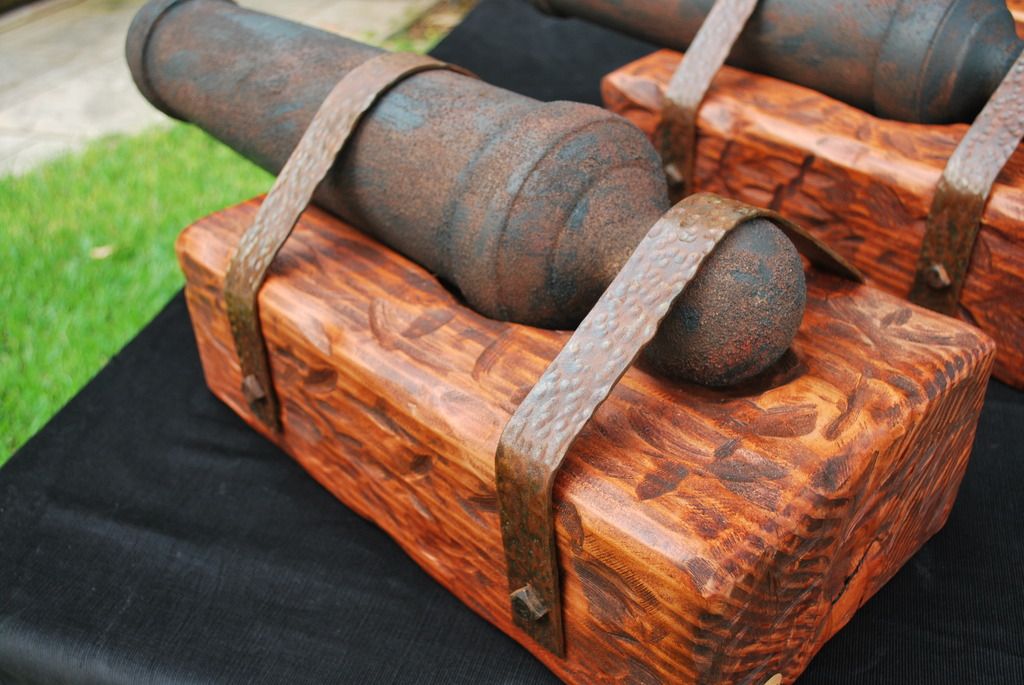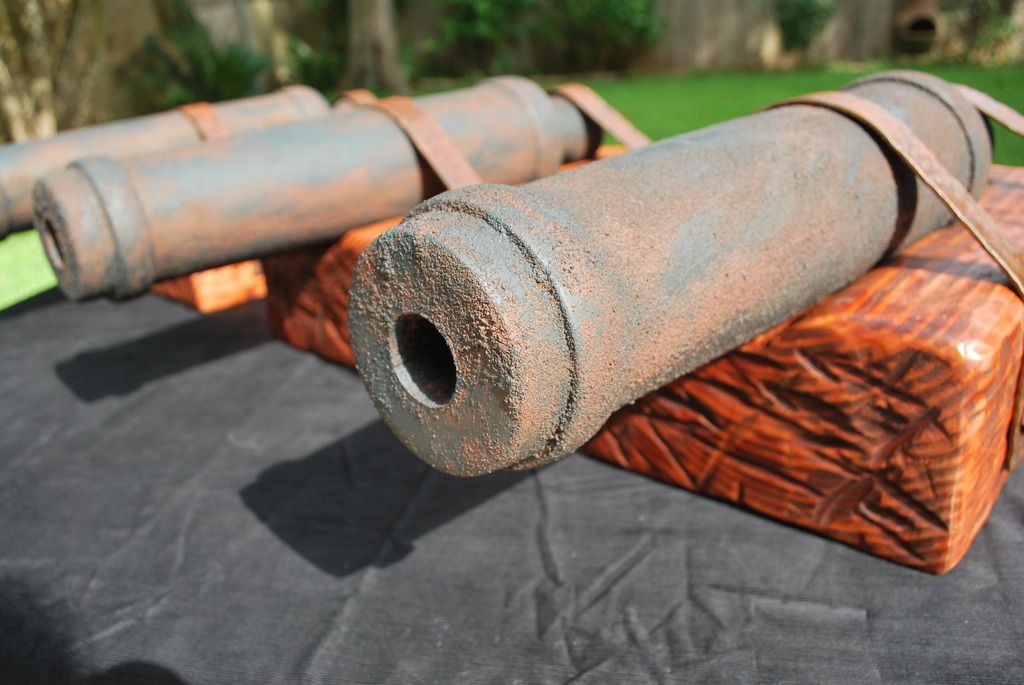 I also took a few pictures of the original cannon in the Gonzales museum next to my replica.
Here they are.