Dresser project progress
This is model of 2 dresser's I am building that I drew in sketchup. I am a bit of a beginner in sketchup and the model is not 100% accurate in relation to my final plan drawings.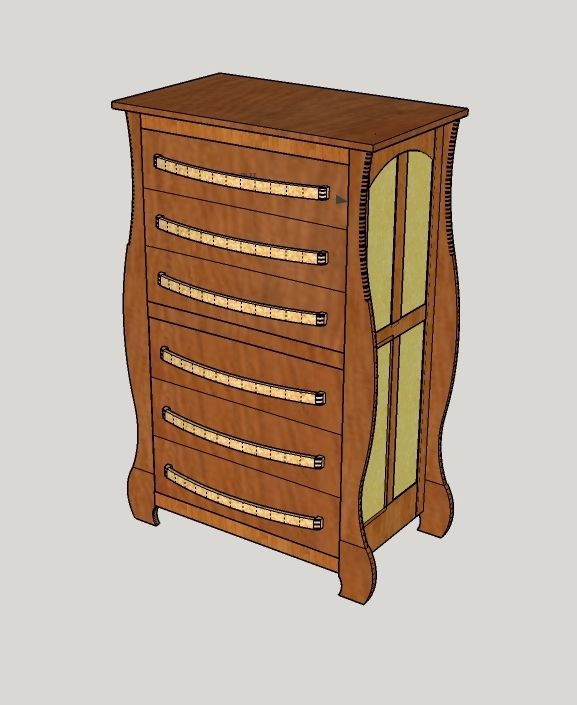 My first step in the project was to veneer 3/8" MDF panels for the side frame and panel assemblies. Curley maple veneer and ¾" cherry. Side frames are tongue and groove joinery done at the router table. The assembly is made a little over size in length so the ends can be trimmed to final size after glue up.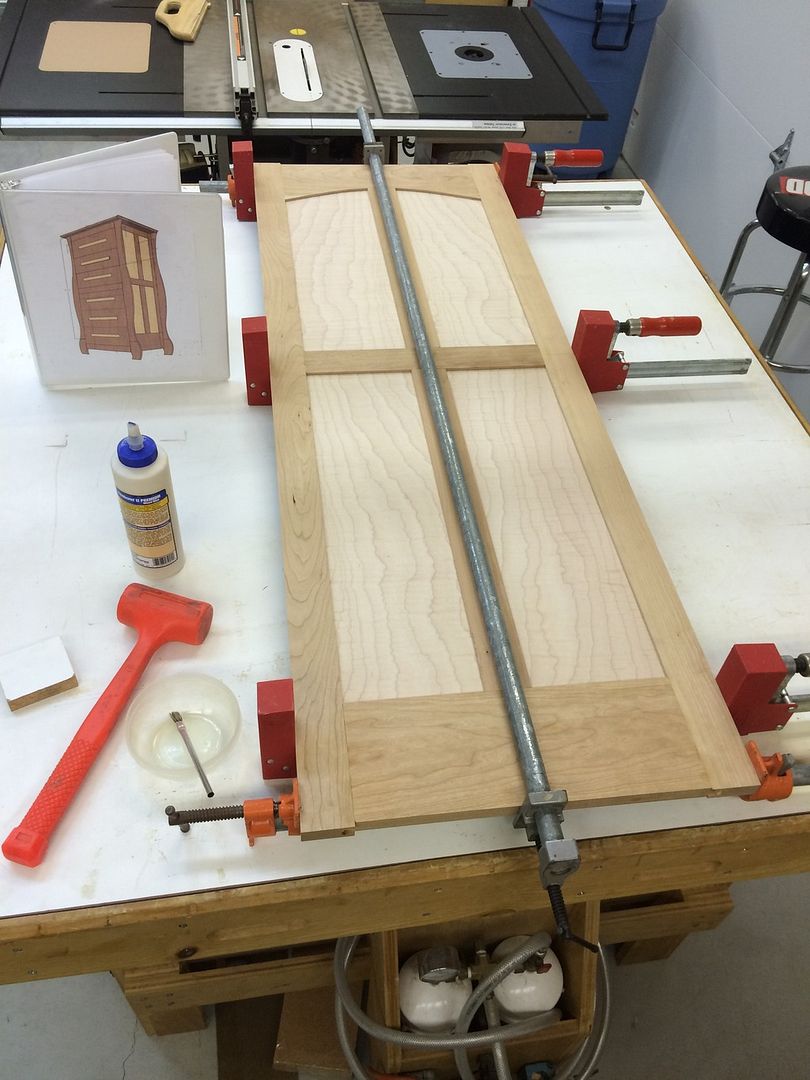 The next step was to build the dust frames which are ¾" maple ply frame and panel with a ¼" panel, Dust frames are joined to the side panels with dadoes.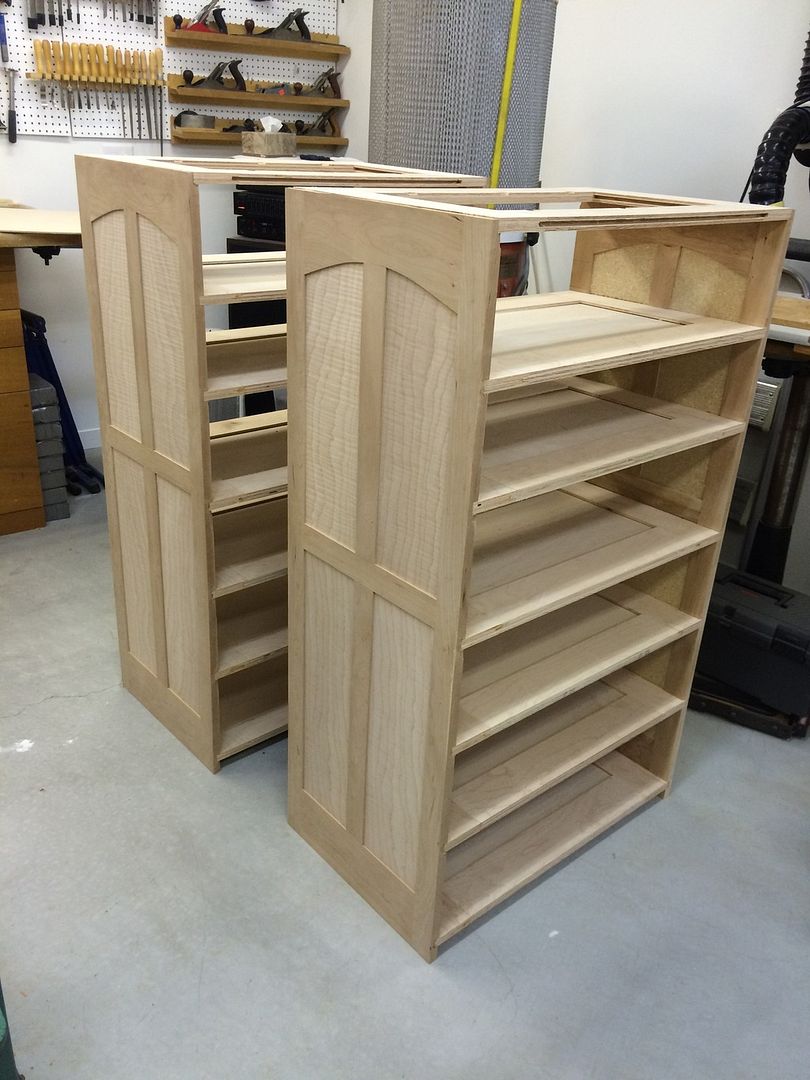 Next step is to build the face and back frames. The back frames are a frame and panel assembly as well. I use the cutoffs from the curved styles to aid in clamping.
The face frame joinery is pocket screws and glue. My plan calls for inset drawer fronts. I am dialing in the fit of the drawer fronts before I attach the face frame. I use 1/8" shims to gauge the gaps between the pieces. I carefully sneak up on the final dimensions of the drawer fronts with the joijnter to get the fit just perfect.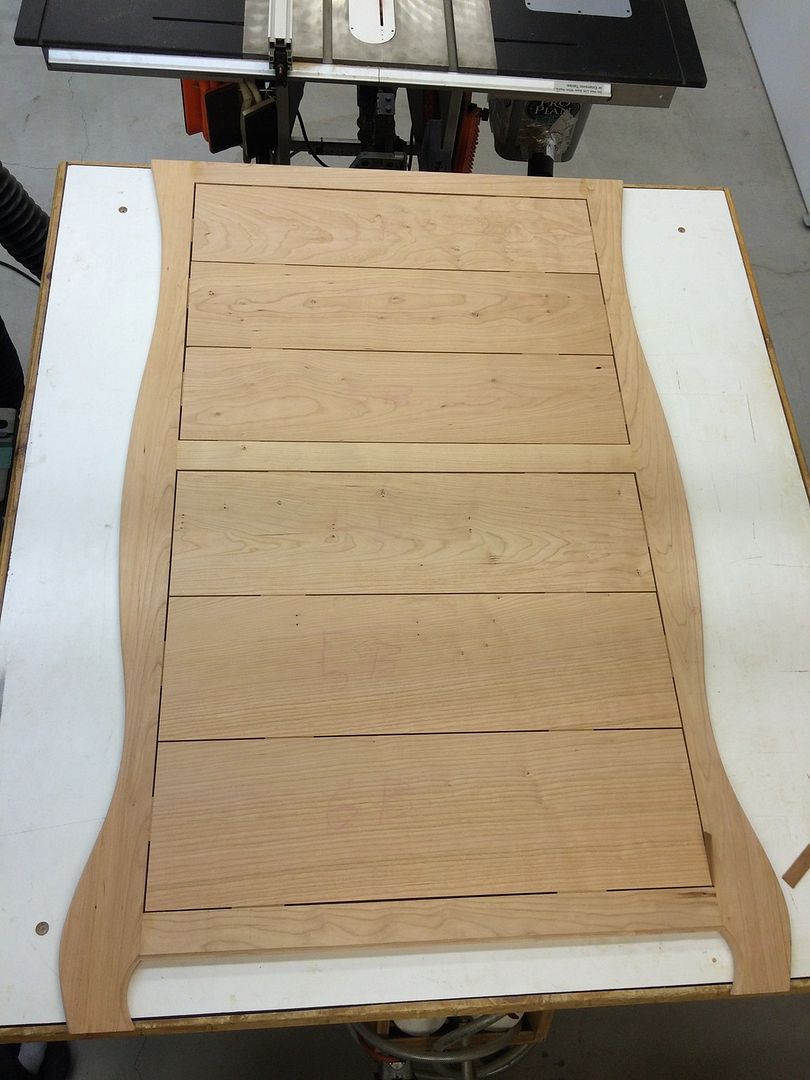 That's it for now. More progress when I make some.