I really like the dadowiz for making dadoes with the router but dust collection is a problem. I have a dust port on my router but with a guide collar in place and the router resting on the dadowiz it's useless. I need'ed to come up with something that trails the tool to effectively collect the dust that is not too awkward or interfears with operation and router adjustments.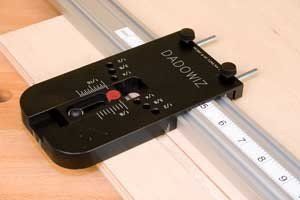 After making several dadoes I was fed up with the dust problem and decided to make a jig. here's what I came up with after spending a minimal amount of time and using only materials I had on hand. I determined that I would use one of the posts from the edge guide my router came with to easily attach the jig. I used solid maple milled to the proper thickness with a dado and bracket to recieve the mounting post. I sacraficed the wet floor attachment my shop vac came with to create the dust port. The jig could use a little more improvement but is capturing a good majority of the dust.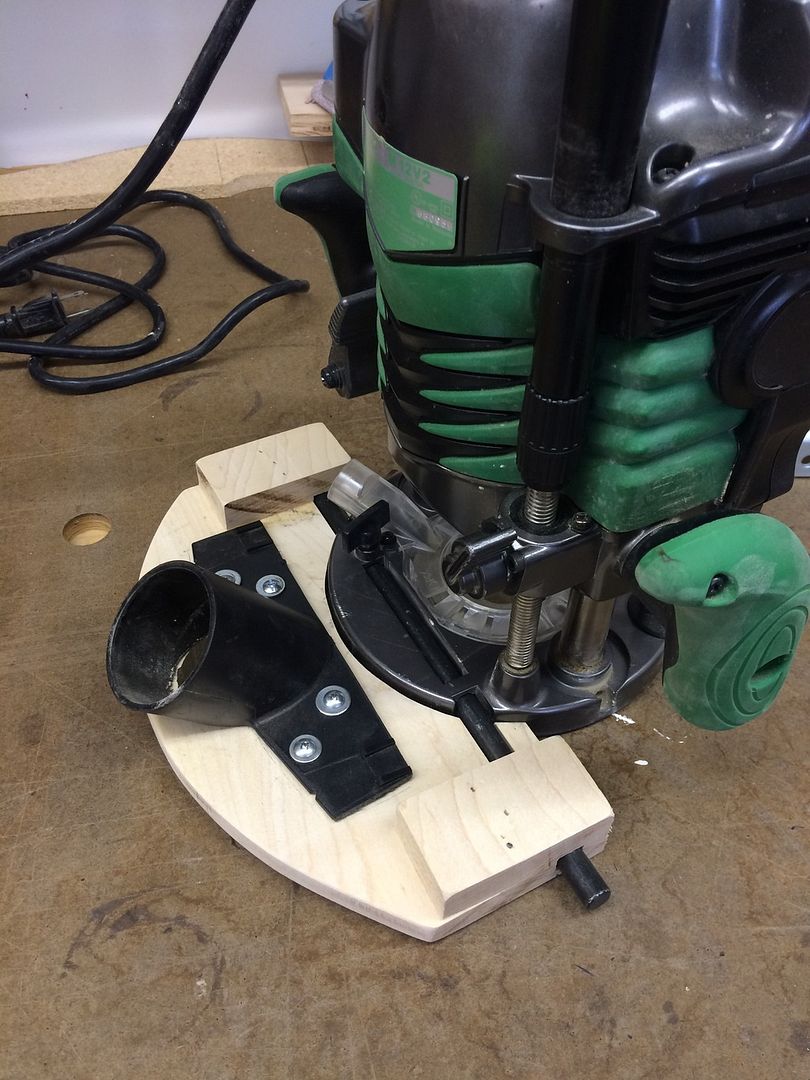 _________________
my projects
That's not a goof...It's a design feature.
Dewayne