...the one with the yellow wedge tail?
Okay, my apologies for the [ahem] artistic license with the song lyrics.  I'm just so pleased that the display window has attracted so much attention in the neighborhood, that I'm waxing lyrical.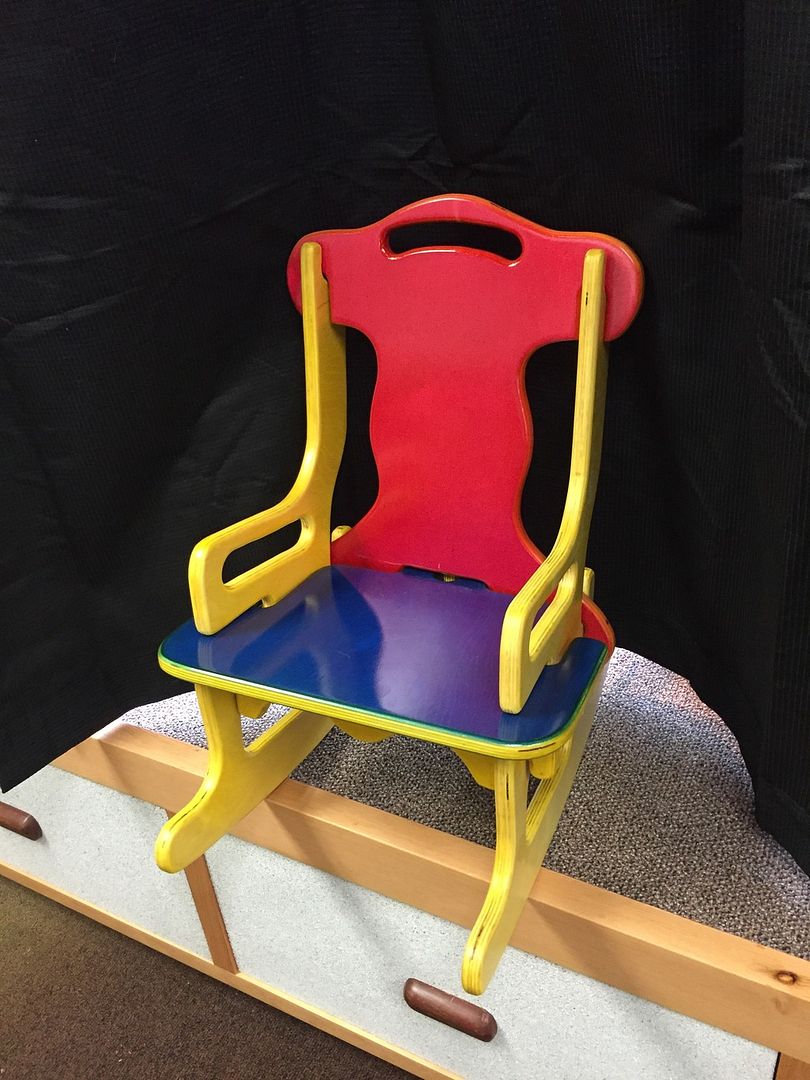 Yesterday, I put Dewayne's, childs's puzzle rocker, in the window, just in time for Christmas.  No bites yet, but as my Pop used to say,
"You don't catch fish, if you don't go fishin'."

Cheers,
Tom