Finally finished my latest project. While far from "Fine Woodworking" it is useful, functional and much nicer looking than what we had before. We've had our home in Aurora since 1992 and a few years after we moved in we found we needed a work surface by the phone in the kitchen. So, we bought 3, 2 drawer metal file cabinets and lined them up. But they weren't all the same height and they looked a little crappy, so I bought an Aspen panel, cut it to fit, rounded the edges and stained/finished it and it lived there for nearly 2 decades.
The file cabinets have rusted and bent over the years and my wife finally got me to get with it.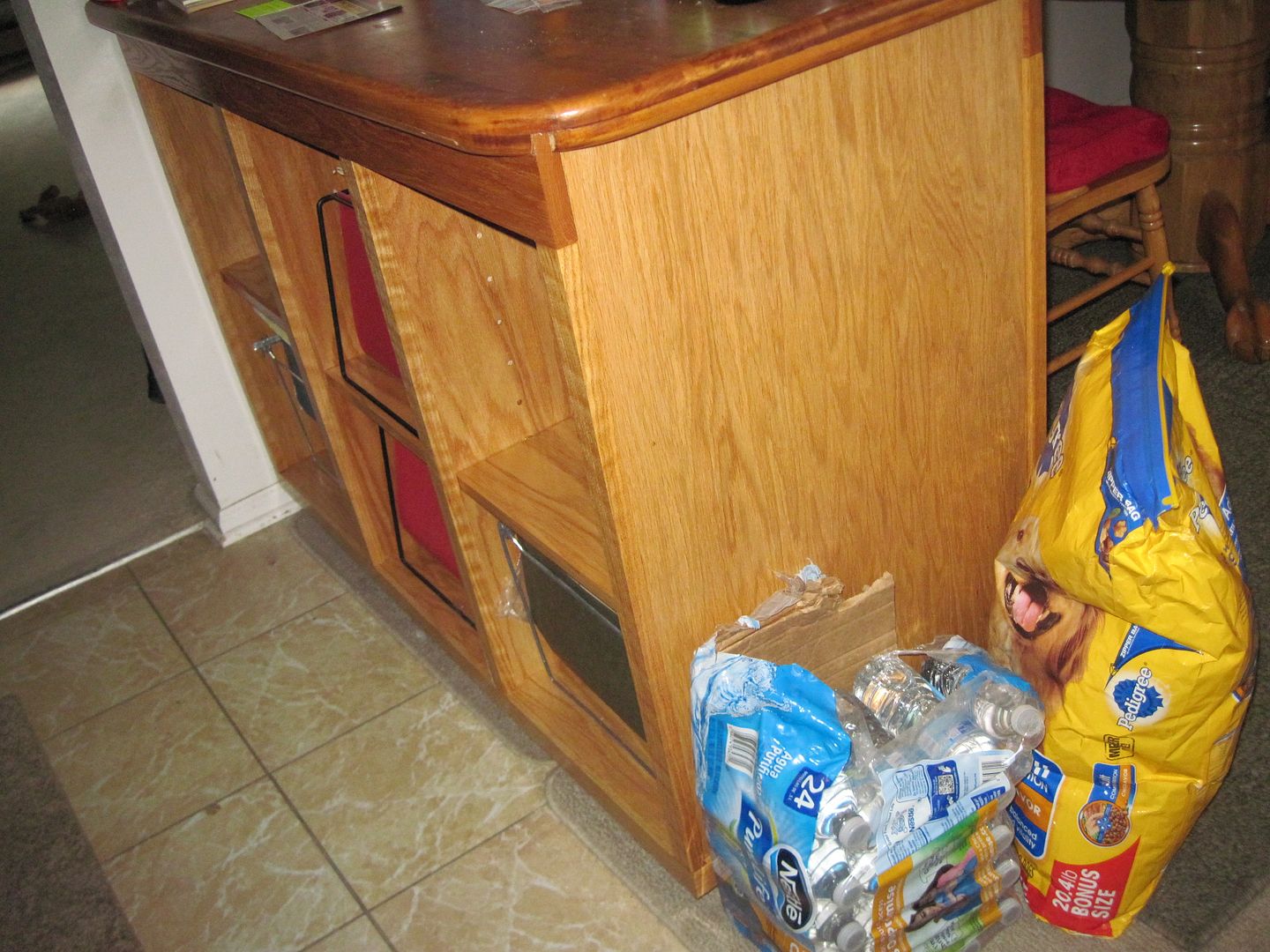 The top is the original aspen top I made years ago. The rest is all red oak.
I also made 3 more shelves and once we clear out the majority of these old files, we'll have more space for other storage. I'm also planning to make doors for the openings later and maybe a new top that matches.
_________________
Frank
WWACOAUX#1
"I love the smell of Sawdust in the morning, it smells like, victory."
WWA'ers I've met: Popeye, Ed Avery, Stephen Wolf, Rockfish, Rodedon