Well I've got it nearly completed.
As you'll note, I scraped the idea of the angled tubes. The problem is that the handles of the chisels would stick out so far that it would make the area unusable. I still have the tubes and may use them elsewhere. In the meantime, I've just drilled some holes in the surface that allows me to just drop the chisels in, in a place where they are not in the way, but still accessible when I need them.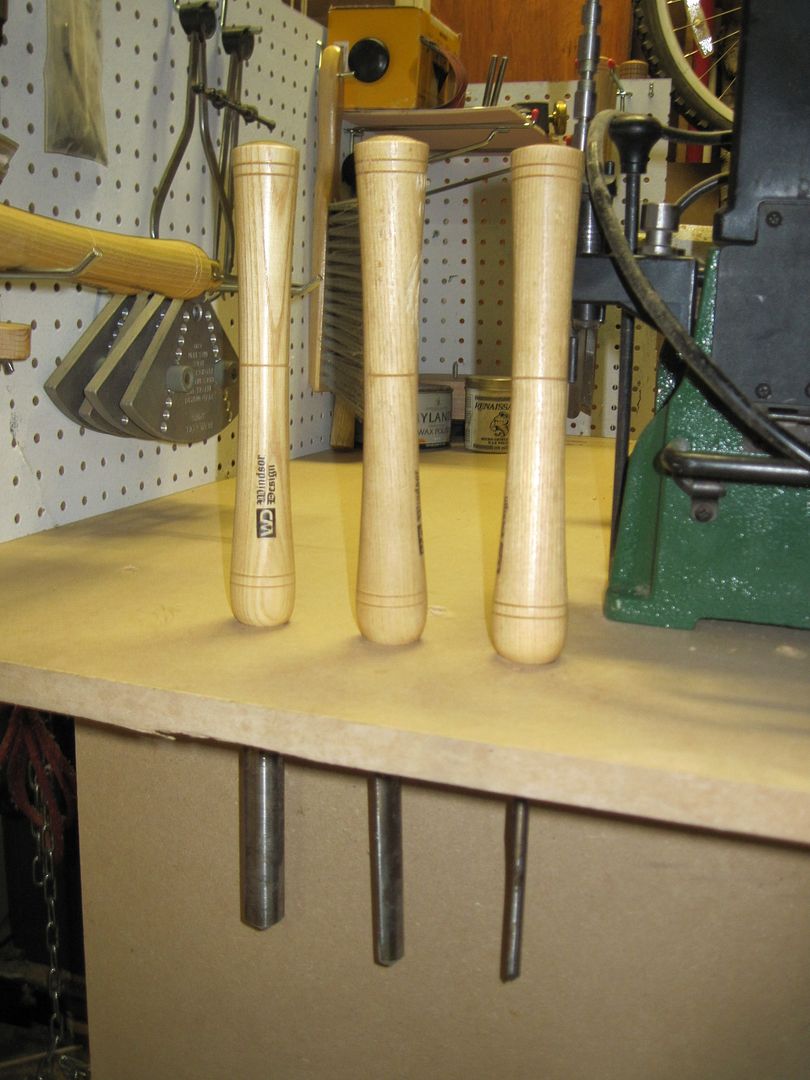 The best part is the pegboard though. I absolutely love this stuff. The white facing reflects more light, I have a way to organize all the bits and pieces of my Nova Chuck, and Cole Chuck. The drill head and various other pieces of kit. I also set up a shelf to hold finishing goods like the Micro Mesh pads, sanding strips and cord, finish, wax and other stuff.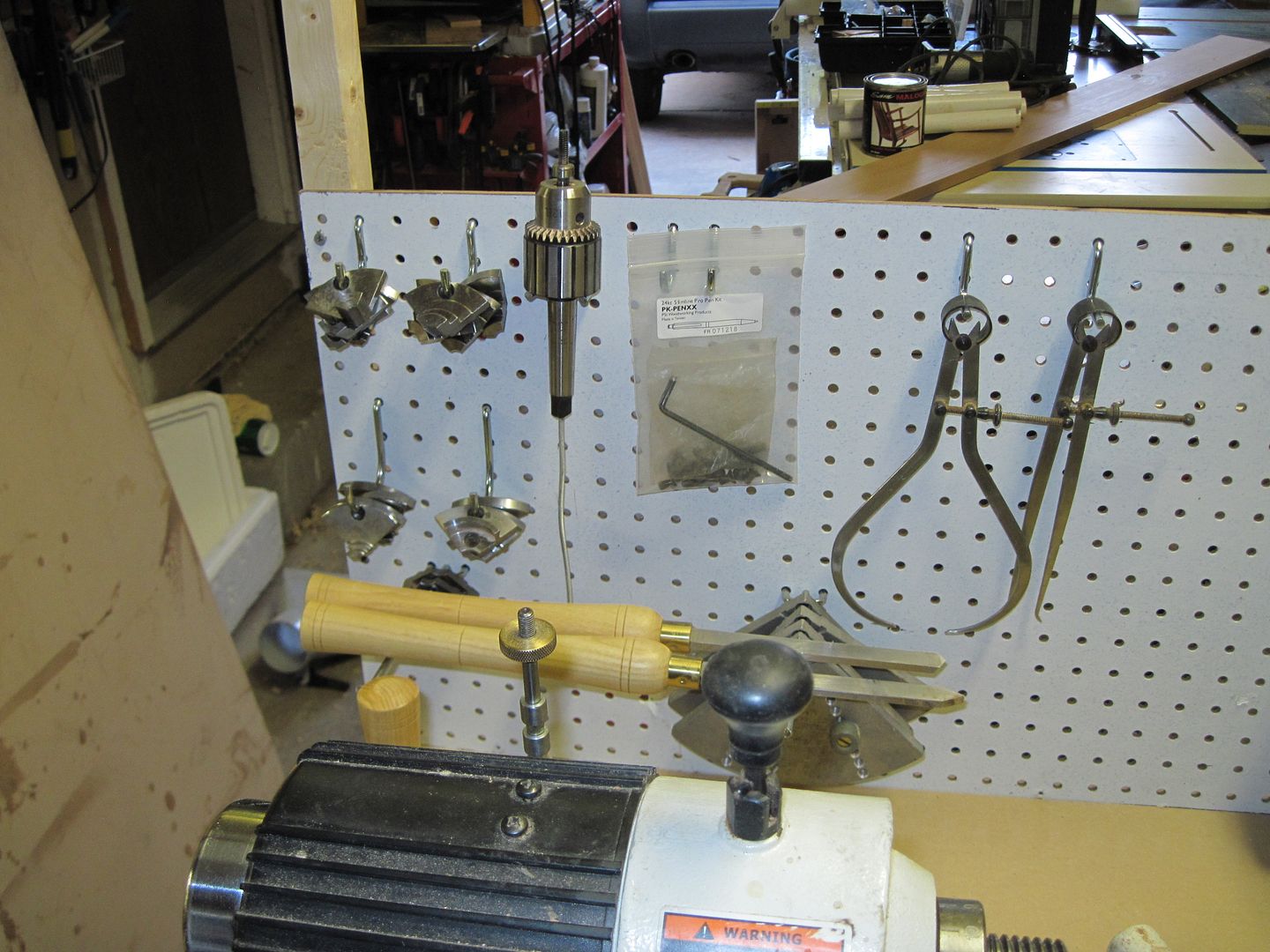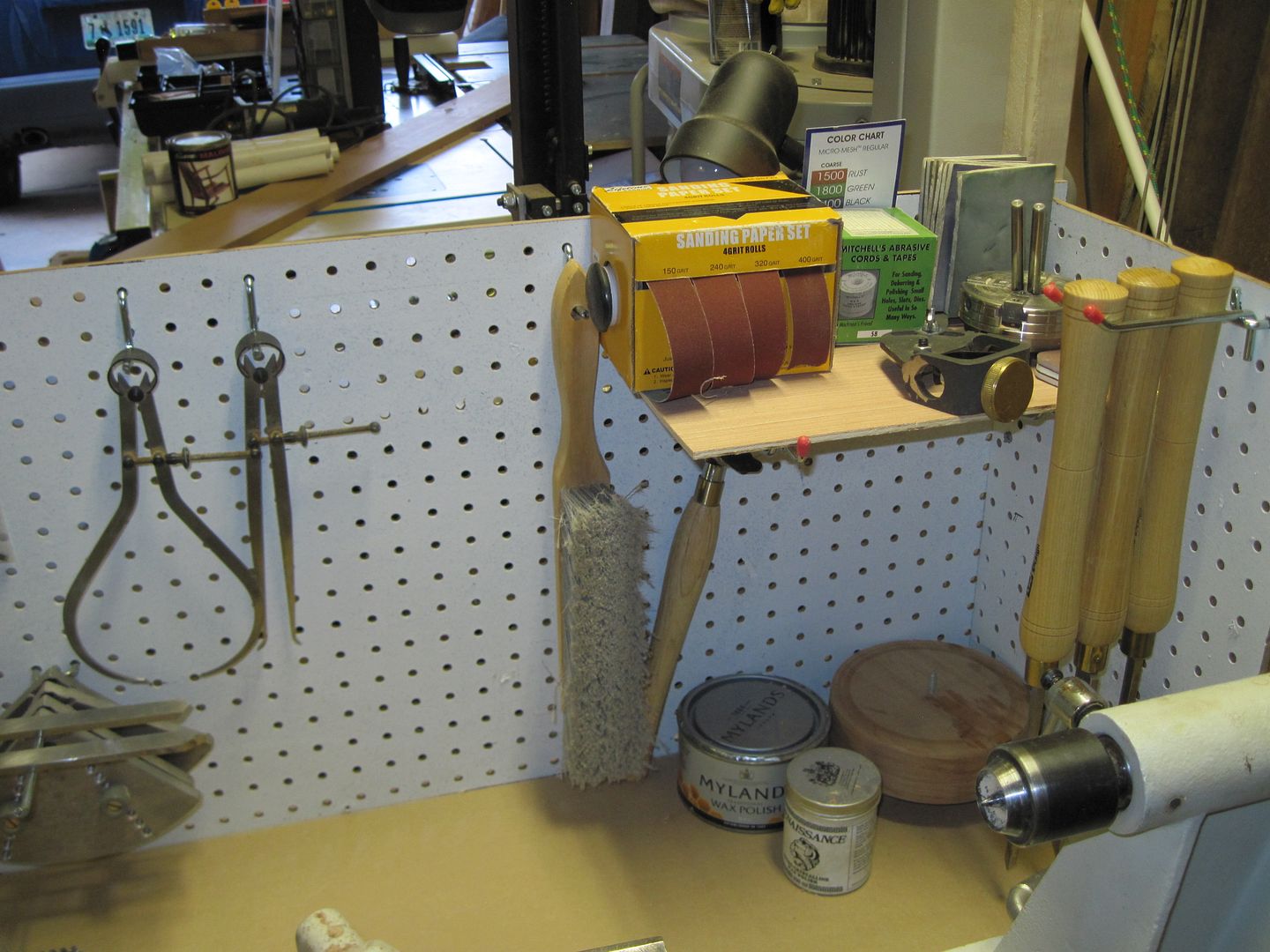 And stowing a few of my lesser used chisels.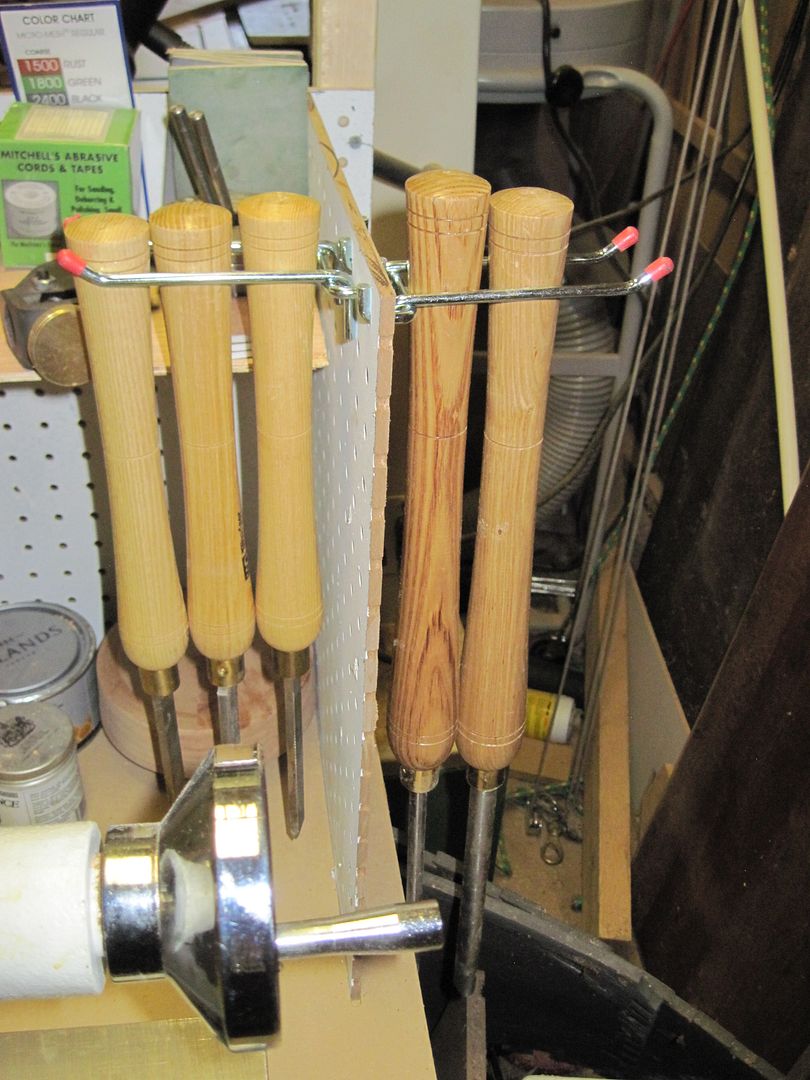 Still to come, a cross bar across and above the pegboard that I'll add some task lighting to, and a method of draping my DC hose over the pegboard. I'm thinking about a way of securing it in place so that it will be supported and positioned right by the work on the lathe.
_________________
Frank
WWACOAUX#1
"I love the smell of Sawdust in the morning, it smells like, victory."
WWA'ers I've met: Popeye, Ed Avery, Stephen Wolf, Rockfish, Rodedon