This latest project for my firearms instruction business has also been the most complex. My partner in the Springs has one of these, but his is just a 2X4 open frame that he bungee's a steel target stand to. If he wants to change the angle of travel, he has to remove the bungees, move the stand to the right angle, and reapply the bungees. I wanted something a little easier and simpler to operate, so I had to put more work into building it.
The cart is a simple 2X4 butt jointed frame with 8" diameter wheels, and a 1/2" ply top. The top has a 1-1/2" diameter hole in the center with a series of 1/2" holes placed at 45 degree angles on an 18" diameter bolt circle. Sitting on top is a 1/2" ply pivot plate, that pivots on a 1-1/2"dowel with a 1/2" dowel cross bar.
The stand is locked in place by a pair of 1/2" dowel pins that pass through the holes in the pivot base that align with the holes in the top of the cart.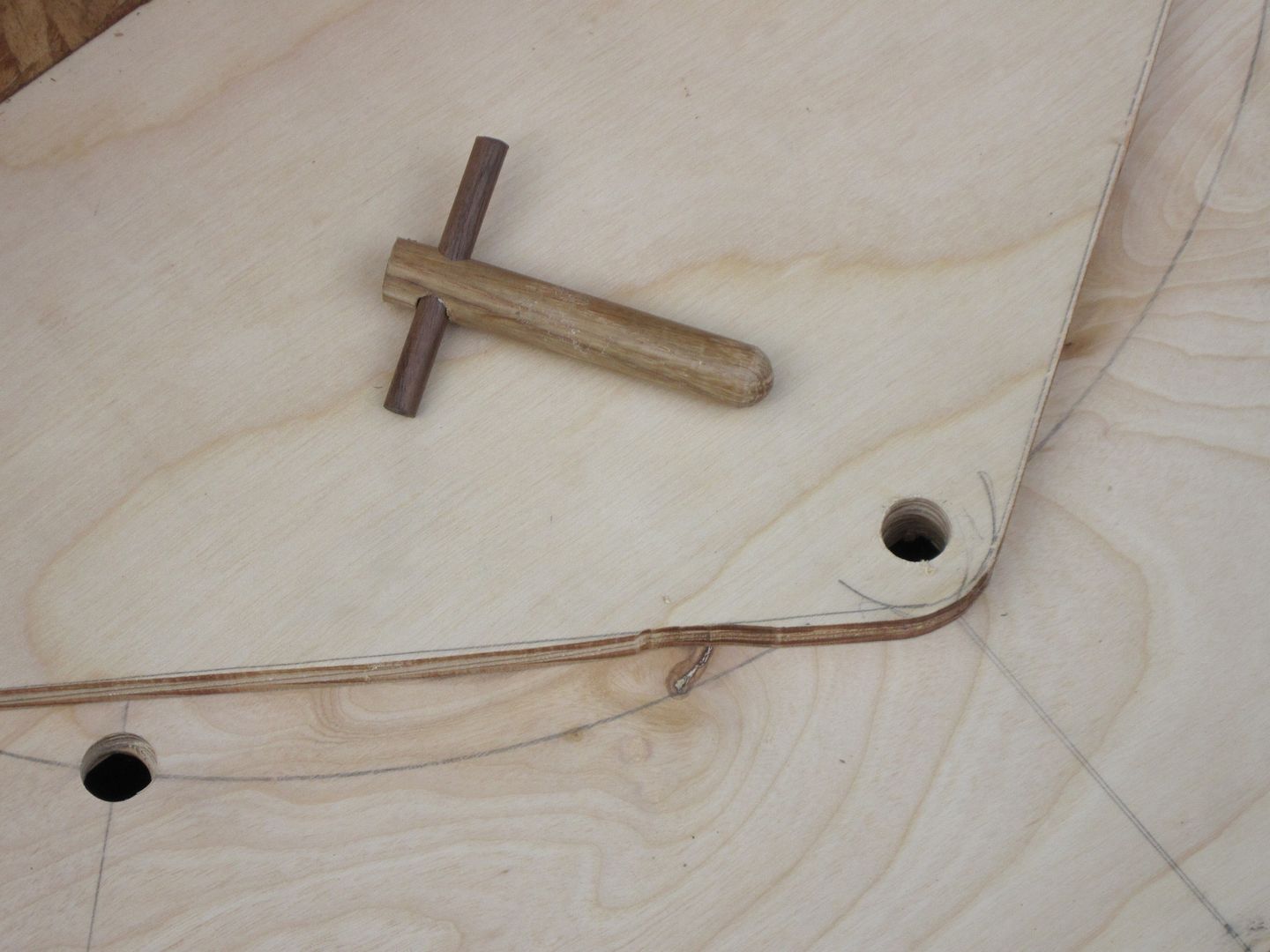 A line attached to each end of the cart and passing through pulleys staked to the ground, allow me to control the cart from behind the shooters.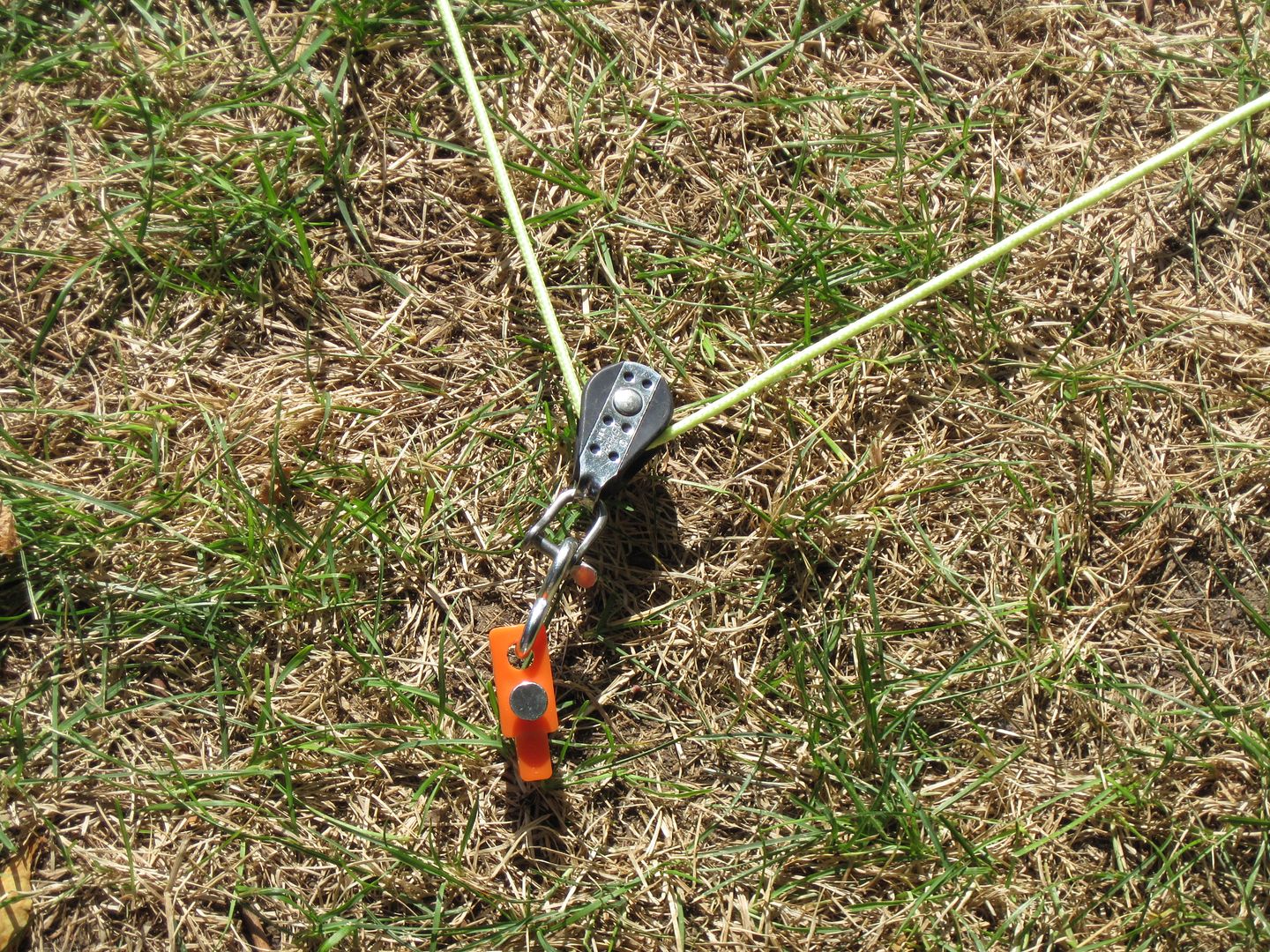 The cord, stakes and pulleys store in the stand when not in use.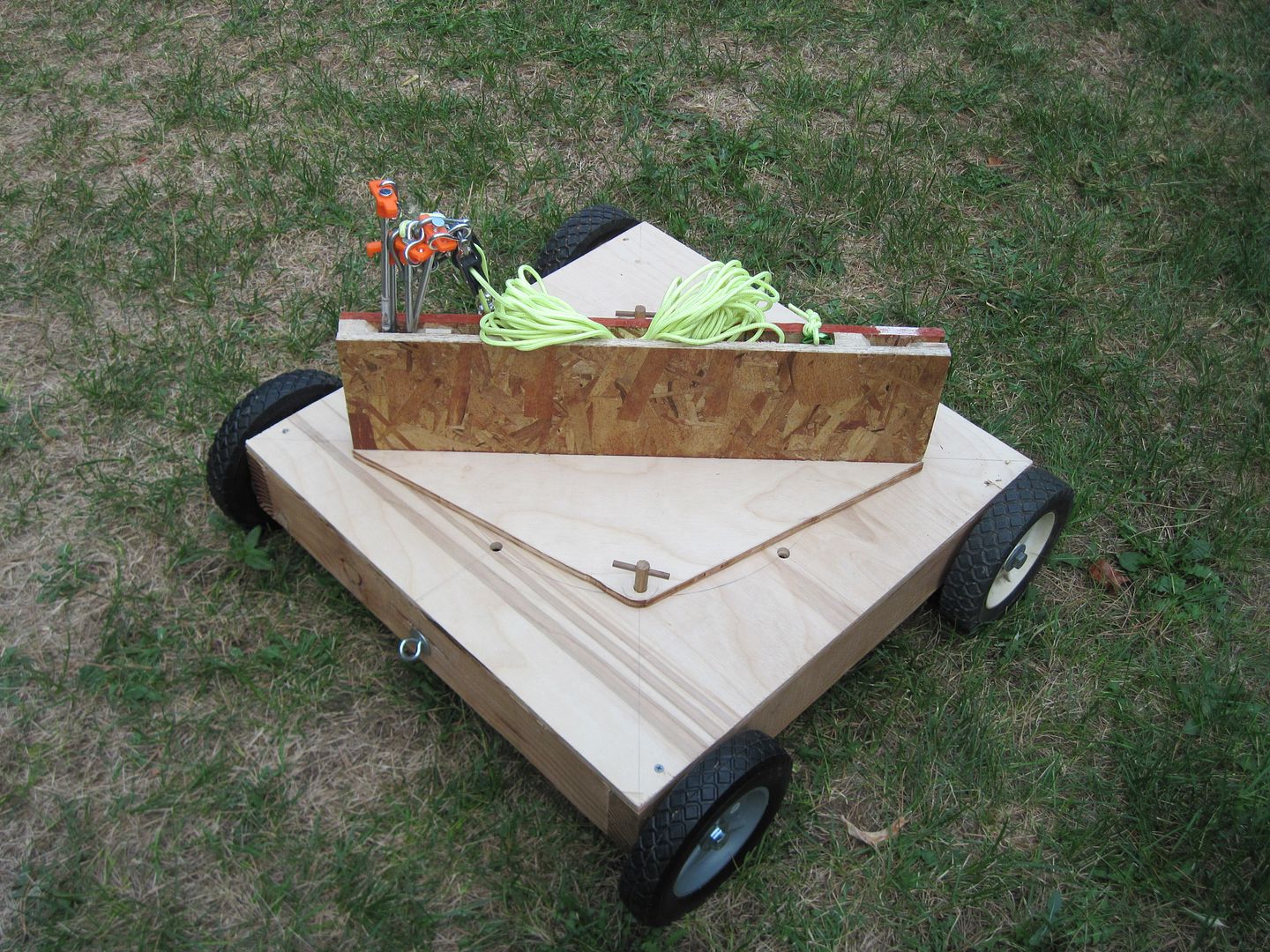 I can switch from an advancing/retreating target, to a transiting, (moving side to side), to a diagonally advancing/retreating target within just 2 minutes. To pivot the stand, I just pull the 2 pins, pivot the stand and re-pin. Then pull and adjust the stakes, and finally turn the cart.
An important tool in making these projects is my new 18ga pin nailer/ stapler I got from HF on sale for just $26. I also used it on the wall and foot assemblies for the wall and to finish enclosing the eaves on the shed.
It works great, but it was missing the compression spring that keeps the trigger down, in the released position. This prevented it from being able to fire again until I pulled the trigger away from the button while the safety plunger was also released. RPITA! Luckily, I have a bin full of various types of springs and found one that worked and worked well.
_________________
Frank
WWACOAUX#1
"I love the smell of Sawdust in the morning, it smells like, victory."
WWA'ers I've met: Popeye, Ed Avery, Stephen Wolf, Rockfish, Rodedon