On the tail of my Target Frame post, I mentioned I was working on some other range related projects, to use in weapons training. Today, I finished the simulated wall. This is used to simulate, on the range, rounding a corner or entering a room. If this one works well, I'll be building at least one more like it.
This is the wall I took my inspiration from. My partner, Tim Hightshoe has 3 of these wall assemblies.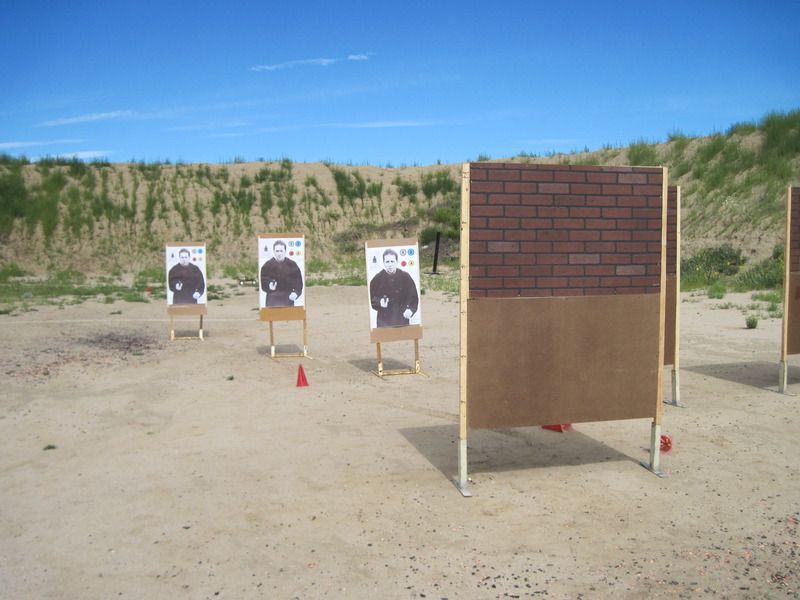 His uses a pair of steel feet, to reduce the tripping hazard, but they don't do well in wind, and it's always an issue. We had to use both stakes and sand bags to keep these walls up and even then they total height of 60".
I have a small truck to haul all of this in, not a trailer, so I'm going a little smaller. Rather than haul around sand bags and stakes, I decided to go with wooden feet and make them bigger and heavier. 3' long with a 2X4 foot and a pair of 2X2's mounted vertically on top. All held together by a pair of OSB sides. The feet only stick out 1' in front of the wall and 2' behind. I painted them red to reduce the tripping hazard.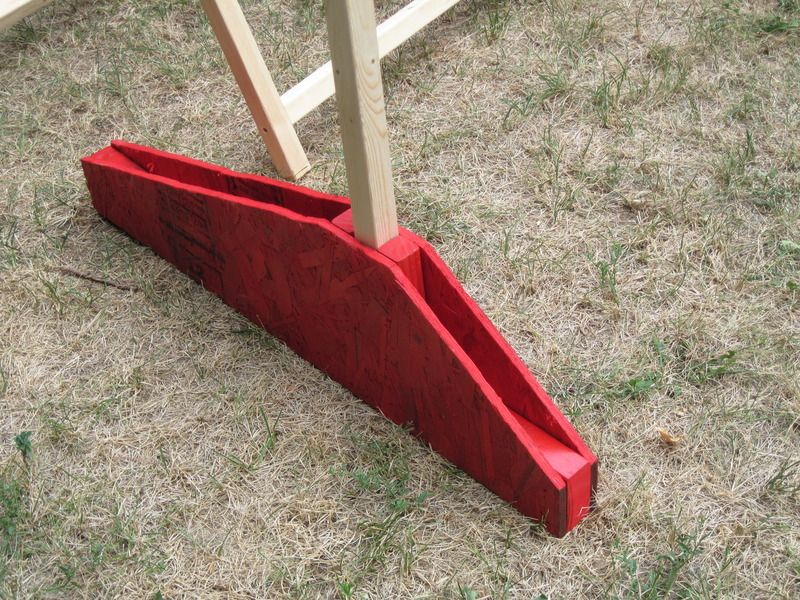 My frames measure 4'X20" and I covered them with fabric that I got from an old employer. Nearly all the wood for the feet was scrap left over from the shed and other projects. The fasteners I already had on hand, so my cost on this was about $8 for the 2X2's. Now, with the frames being shorter than Tim's, I used just one piece of fabric to cover both frames, and spaced the frames out by 10". So my area covered is 4' wide by 50" high. The beauty is that they still fold up into an area only 4'X20"X4" and the extra fabric acts like a hinge.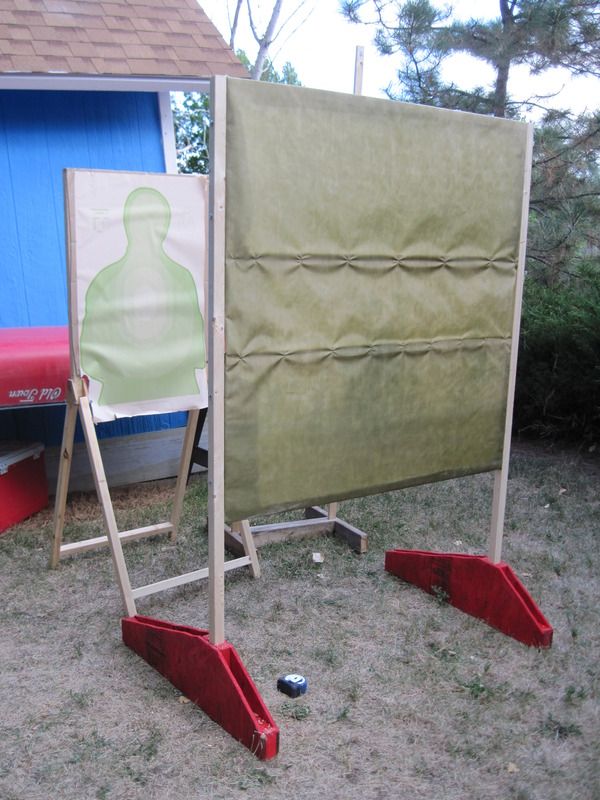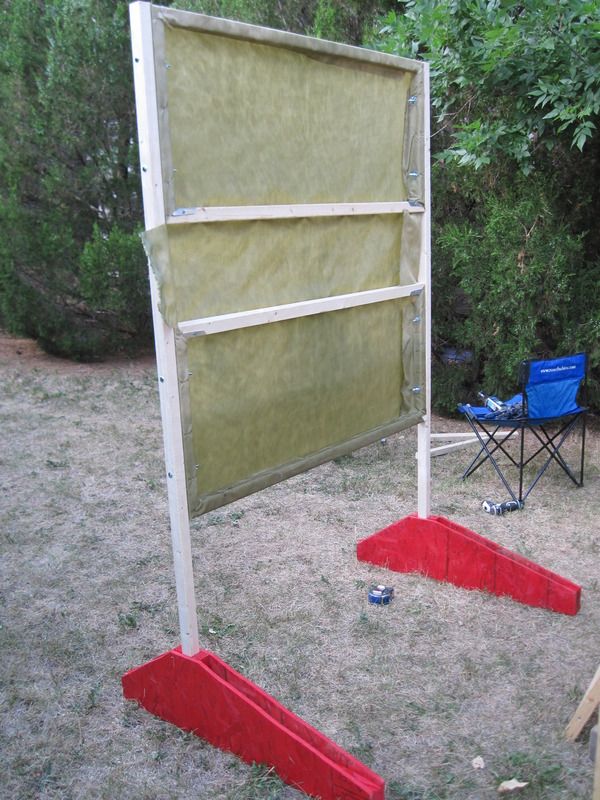 Folds and stows compactly.
_________________
Frank
WWACOAUX#1
"I love the smell of Sawdust in the morning, it smells like, victory."
WWA'ers I've met: Popeye, Ed Avery, Stephen Wolf, Rockfish, Rodedon