Well, I guess I did do a bit of woodworking this week.

Can't say that I'm real proud of it but, it does have a bit of a story to go with it.
Our granddaughter Maddy is 15 and has a guest this month from Ireland. It is part of the Ulster program between Hutchinson, Kansas and Portadown, Ireland.
Helen is here along with 29 other Irish kids between 14 and 16 that are hosted by families with kids of the same age and faith in Hutch. The project is an effort to mix protestant and catholic kids together to find a bit of understanding of each other to take home and maybe quell some of the problems in Ireland.
This has been going on for eight or nine years or so and must be doing some good or they wouldn't continue doing it.
Anyway, now that I have a "New granddaughter" for July, I thought she might like a keepsake box as a souvenir of her time in HOT Kansas so I made a quickie small box for her to take back.
I spared no expense on the wood......"Old growth plywood" was the choice..... and time......Spent, almost a day and a half building it and two days waiting for the finish to dry.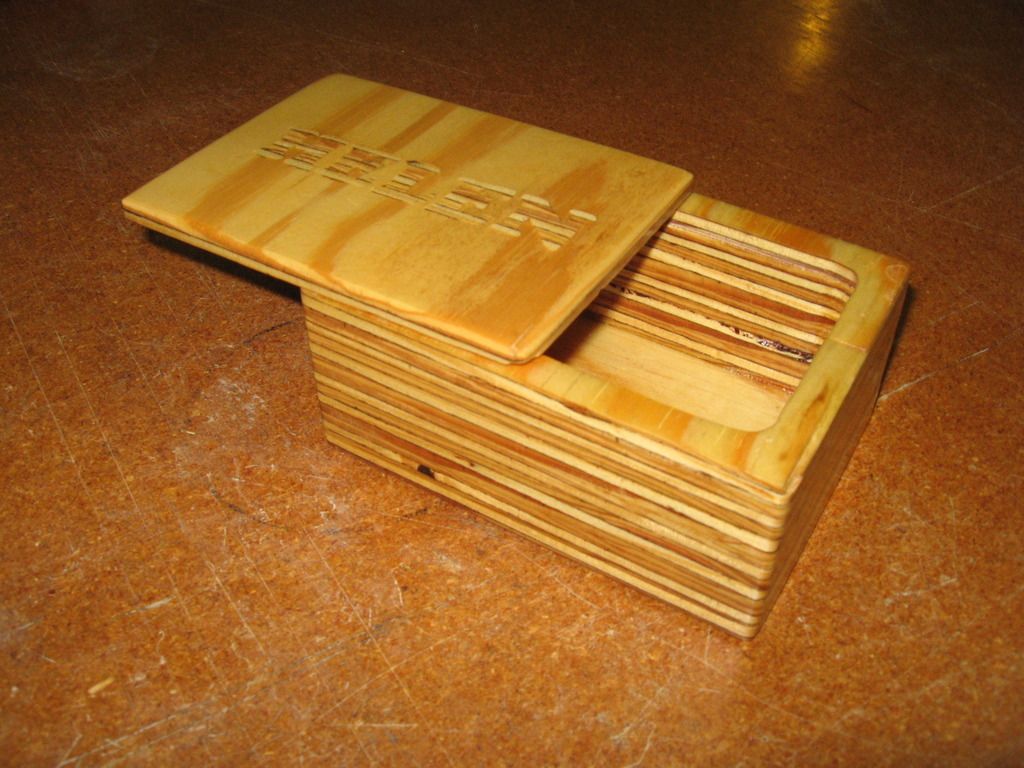 The plan is to fill it with some candy from "Goodoldwhatshername" to munch on while she's on the airplane going home.
It is not very large because I figured that Helen wouldn't have much room for too many souvenir's going back to Ireland.
Rog