Got the saws going today, putting a top on this 5-drawer unit picked up at Goodwill for $4.99. Plop it on casters, and it wheels around the rough concrete floor rather easily.
Melamine on the outside, all metal drawer bodies on full-extension slides:
My modest and rudimentary plane assortment stores quite nicely with room to grow. The jack plan is too long, not in there. I'll be sharing the shop with a young man who mostly wants to use hand tools, so I'll let him rehab these and tune 'em up: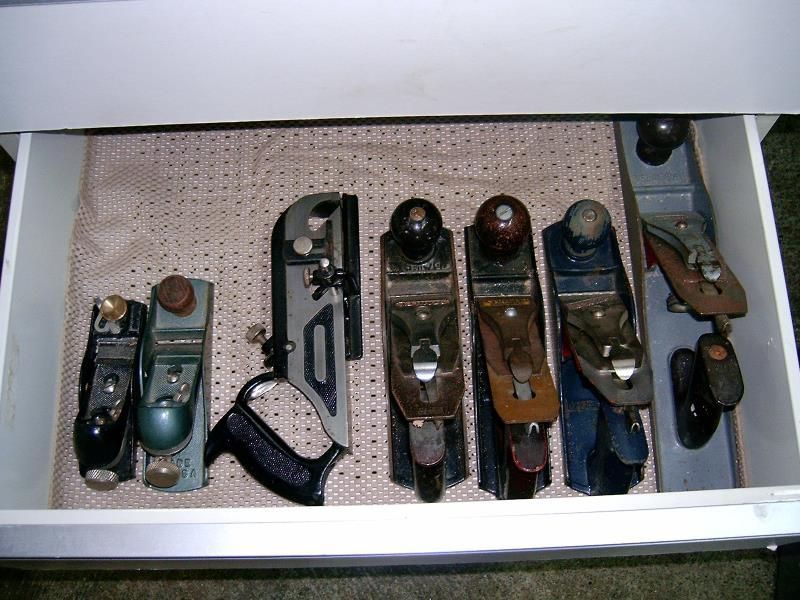 Drawer bottoms are "perforated" with diamond shaped holes, have lined them with rubber drawer liner for now. Top drawer will have layers, with room for measuring tools, squares, dovetail markers, etc. Way too embarrassing to post picture of the ugly cabinet this is replacing!

Am happy to report that the Unisaw, SCMS and brad nailer still work.