Good job so far!

I made one of those for my sander and bench grinder a few years ago. It works quite well but, to be honest, I don't flip it all that often. It just stays with the sander on top. I have to move it away from the wall to flip it.
I have since used the lower shelf for my spindle sander storage and the drawer holds sand paper and extra stones for the grinder.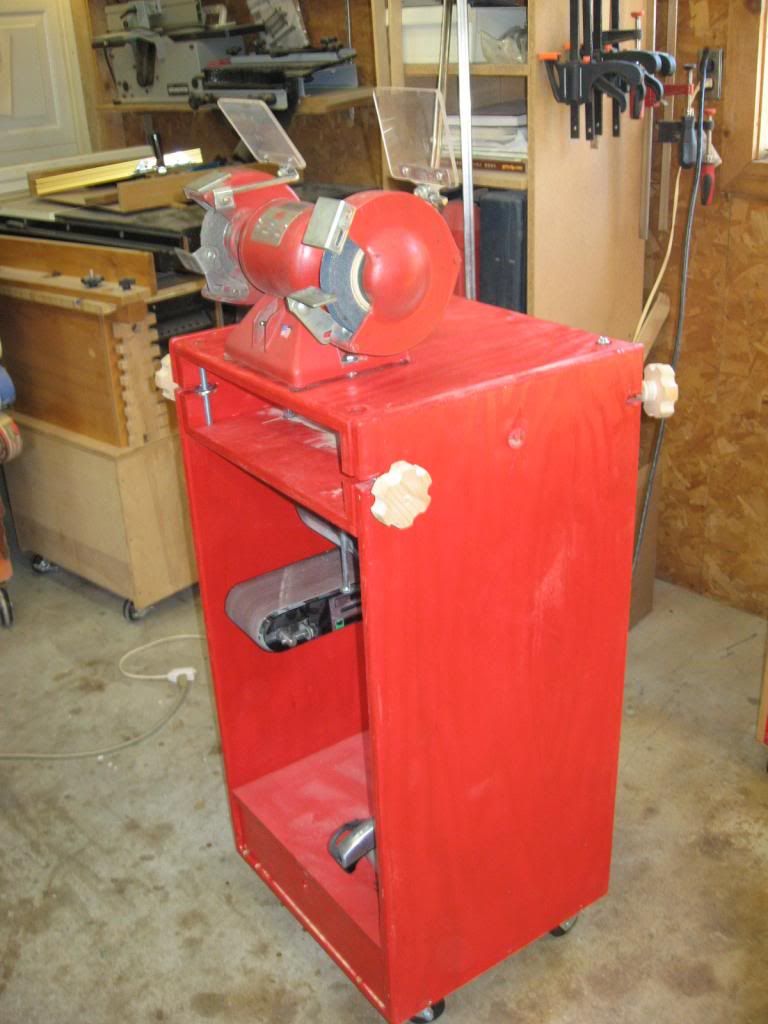 I also made a roll around stand for my drill press about the same time and all those drawers are very valuable for storage of all the drill bits and accessory's that I have.
Rog