While we were up harassing (congratulating) the newly engaged couple I took some photos of the boat progress that the second year students are working on. Chris is thinking they simply cannot finish it in time this year to launch it and I'm afraid he's right. They've really been busting their chops on it but all the electrical and mechanical fitting has yet to be done, all the navigation electronics etc. Lot of work.
In no particular order just walking around the shop.
Chris and Rachel at the back of the Cedarville 26.5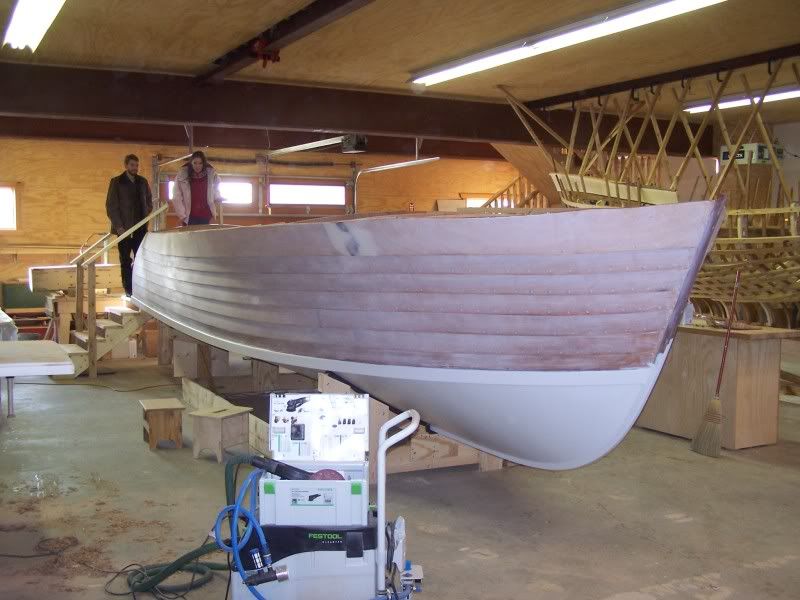 What looks like a "dip" in the hull right behind the Festool equipment is a trick of the lighting. I walked right up to it and eyeballed along the hull lines and it's a good fair hull.
Other side.
Looking down at the ceiling.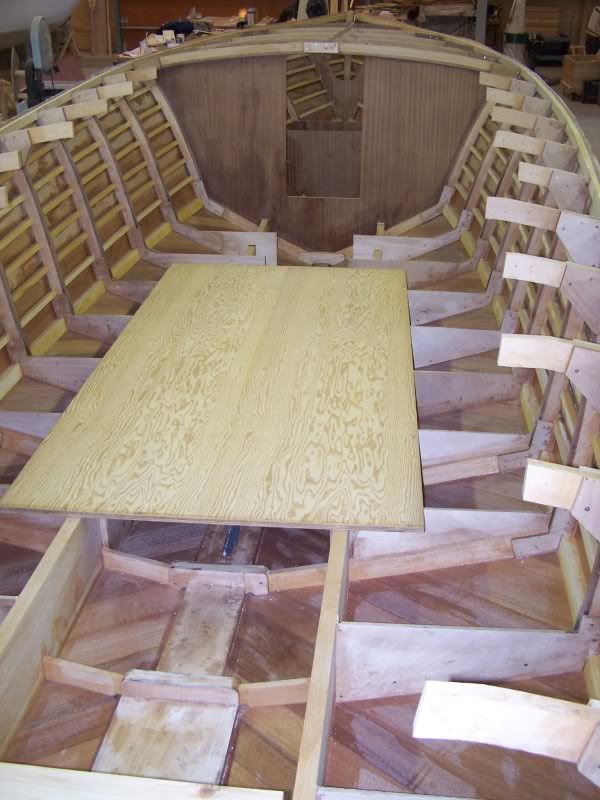 Fondly refereed to as the dragon. This is the steam generator for all the wood bending operations. In that tall pipe is a hot water heater element which gives the dragon life and breath.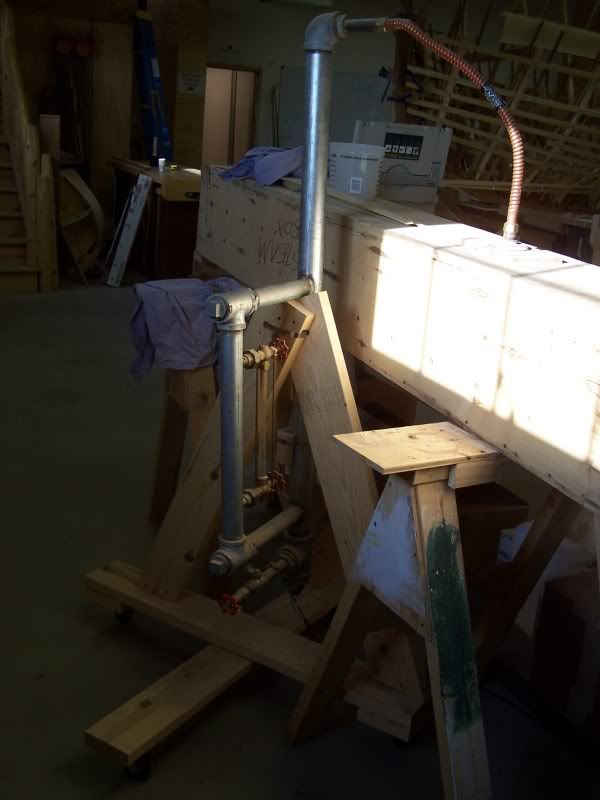 Mama and Chris at the back of the Cedarville 26.5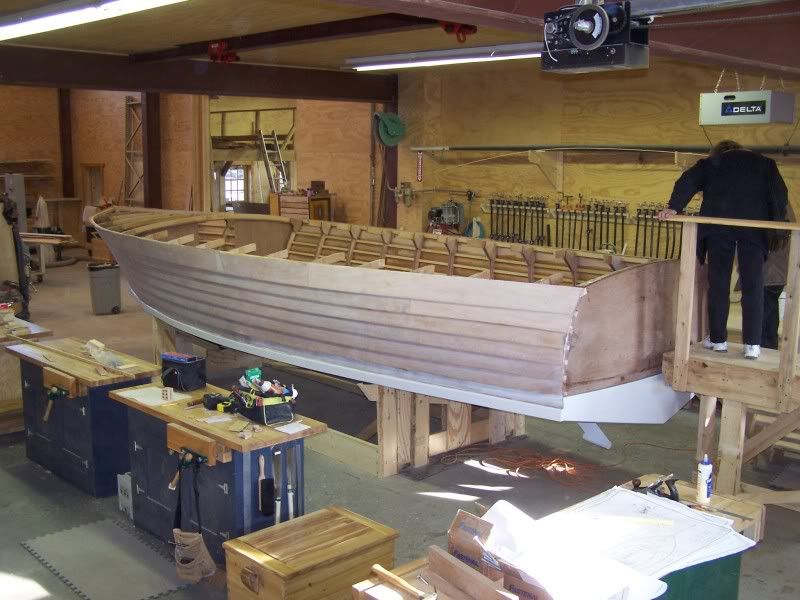 Francois knows what that funny thing is hanging down - but I don't. Something to do with bracing the propshaft coming through the hull but I haven't a clue what it's called. I just take photos.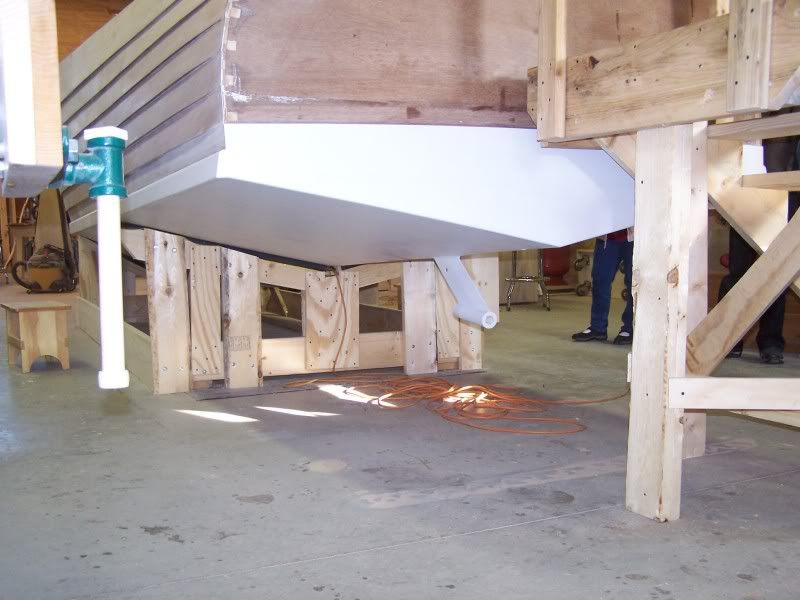 And lastly the bow again. You can see they're still in the painting stages and the shearline needs to be finished off where it will meet the top decks. The hull will all be painted. I think the top may be varnished and brightwork - I'm not sure yet.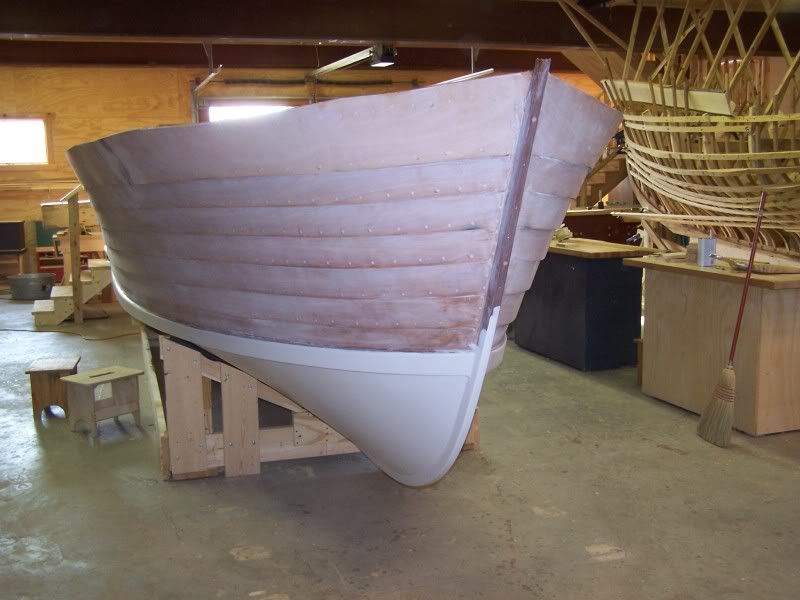 There were requests to have someone actually video the turning over of the hull but I don't know if that ever happened.
Thanks for looking!