Here are two pics of the mat that I ended up with:

See ""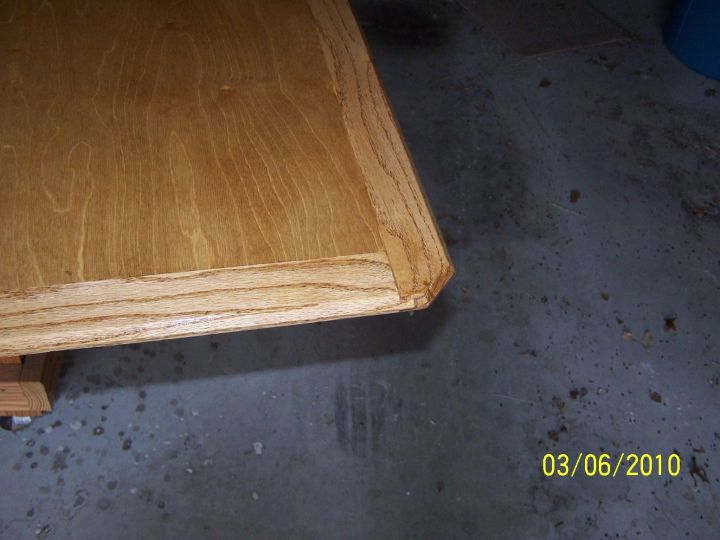 See ""
The first is an overview. 1/2 inch baltic birch with 2 inch oak trim and
the second showes the corner I was so concerned about. I ended up using a simple mortise and tenon a/la cope and rail
and I think it will last a while. Over all size is 45 in by 64 in.
Finish is Cabot stain Golden Oak with (at this point) one coat of Minwax wipe on gloss poly. Will probable do 2 to 3 more.
I did find some casters for the chair that are soft and are for hardwood floors.
Thanks for looking and all those that offered suggesions.
Duan