This is what I've been doing lately. I'm trying desperately to finish this up while other projects languish.
This telescope stand replaces a rickety aluminum tripod that had a way too complicated equatorial mount. This setup is much more steady, and is much easier to use.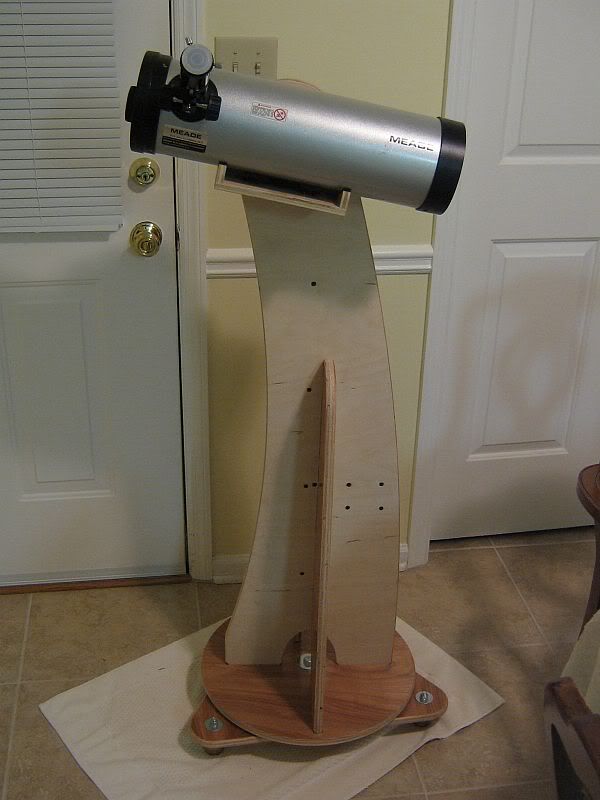 I've turned the knob (Walnut) and feet (Black Locust) for this stand, as well as the plastic 1/4" thick x 14" bearing plate between the base and the stand body. That plastic bearing plate was a bugger. Think blue electrostatic plastic "hair" all over the place and you get the picture. I musta been pickin' that stuff off my jacket and jeans and floor for a coupla days...
The body components were all cut with a CNC router and designed in AlphaCAM. Later the roundover was put on with a hand router, then the edges filled and sanded. It's currently in the spray booth getting finish coat put on the raw sides of this 3/4" 1S birch plywood.
I still have to make some plastic bearings/washers for the telescope cradle, and turn some knobs for the telescope mount bolts, and the base pivot bolt.
It's almost finished. Just a couple more days...
Oh, and the acorn was carved on the CNC. It's there for the family who is to receive this stand. (Single mom with two kids- one of whose name reflects the acorn theme.)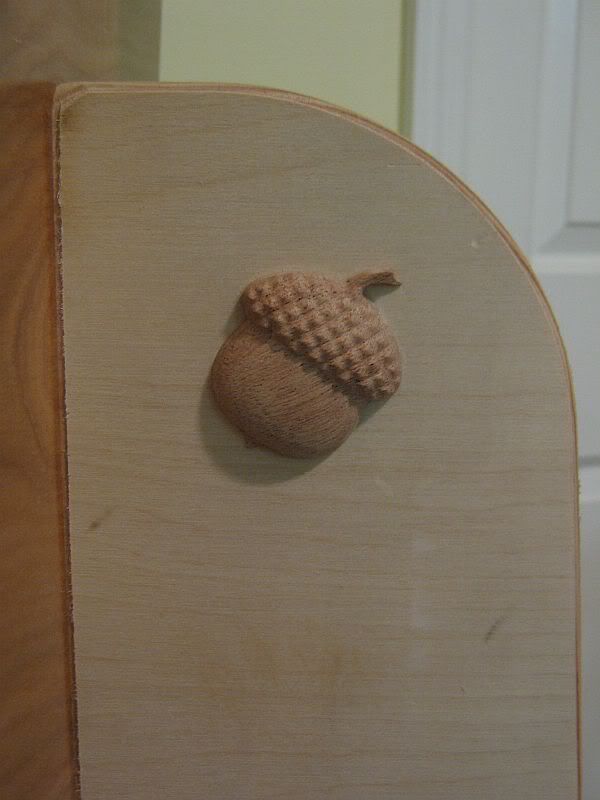 And the last picture is the "prototype". While we were designing this in my office my friend spied these *reindeer cutouts in the floor and quipped, "hey here's our prototype, we don't need to design a new one". The family thought it was hilarious when I demonstrated it.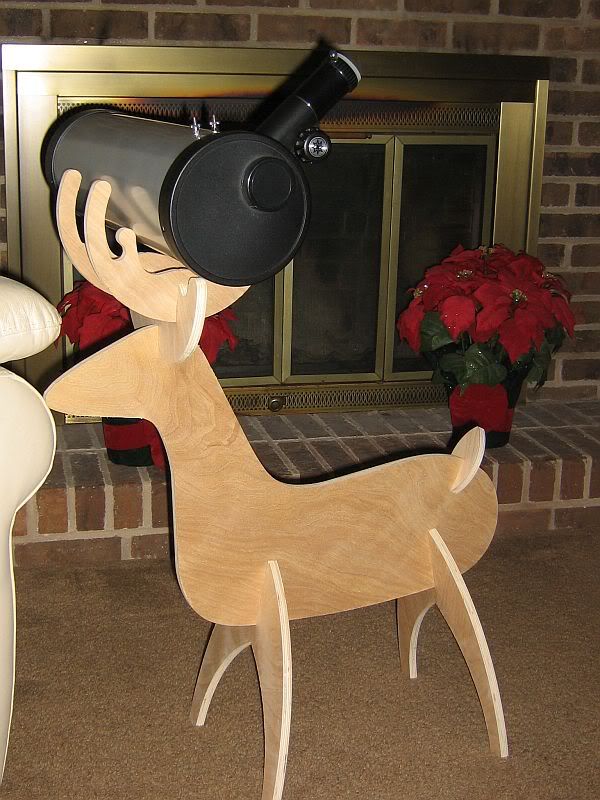 *My wife calls it the "dog deer" due to the funny shape. I'll have to redraw this thing to make it look more realistic. All I did was follow the original layout from some plans....