Hey Folks,
Here's the latest iteration of oval trays.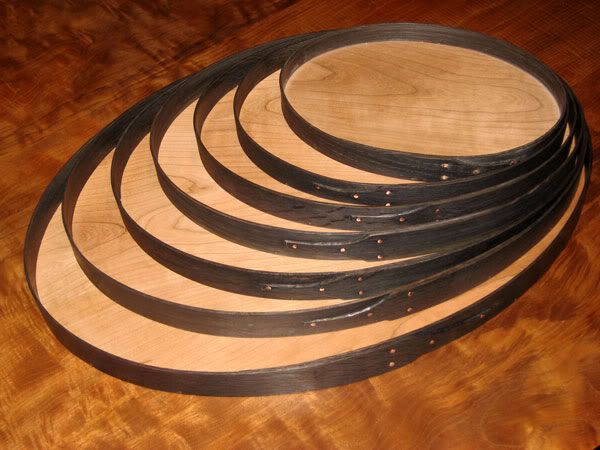 This time I used white oak for the bands, and ebonized them with iron water. The bases are still baltic birch ply, but I laminated some cherry veneers onto them.
These take quite a bit more time to make than the ones with cherry bands and birch ply bases. Not the least because the iron water raises the grain on the oak, and sanding it smooth again removes some of the ebonizing.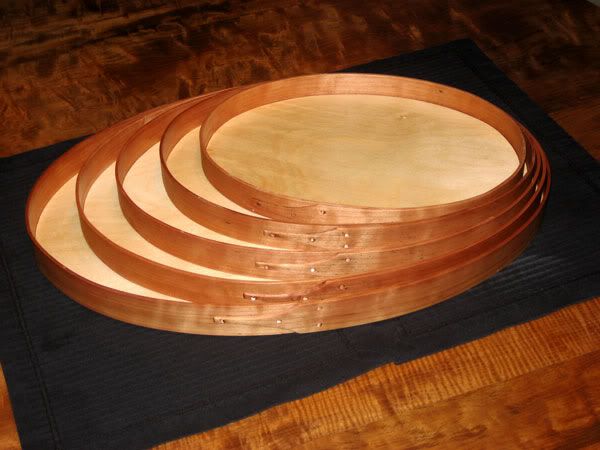 I expect the cherry on both versions to darken with age and exposure, but I think that I like the cherry bands the best. What do you think?
And yes, before some eagle eye spots it, I did manage to make the largest and smallest ones backwards by not paying attention to what I was doing.

Tom