Rescued my 400 yesterday using Restore Rust Remover Gel.
Here's the initial equipment:
Disposable Gloves, Non scratch scouring pad, Restore Rust Remover Gel and Metal Guard Ultra Anti Rust Solution to protect the cleaned plane from further damage.
Took rather longer than Matthew indicated .... scrubbing the plane with the non scratch scourer and Restore Gel: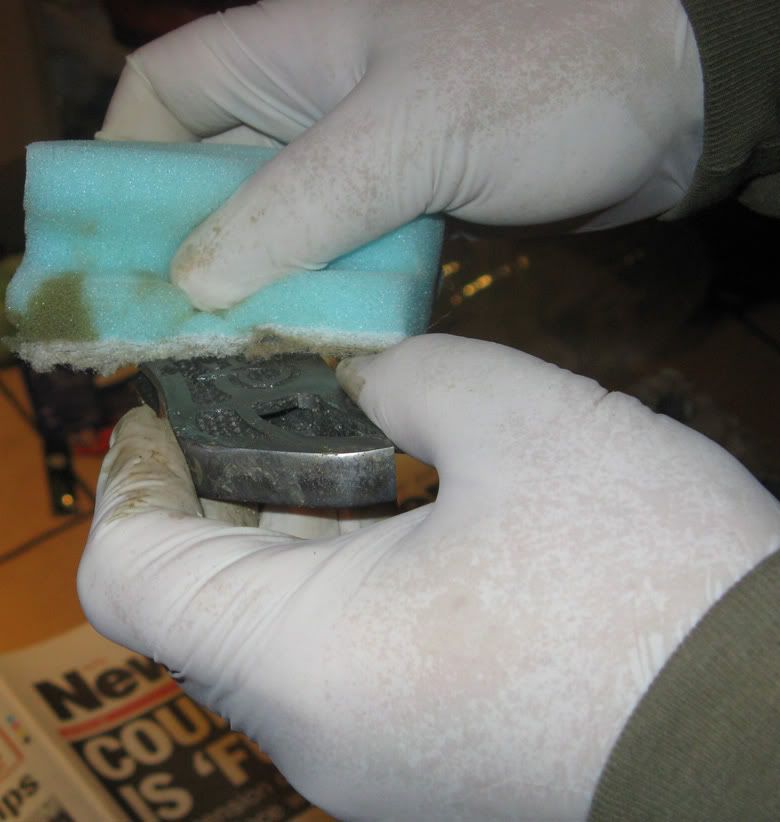 The results with direct Before and After Views.
Before:
After:
Before: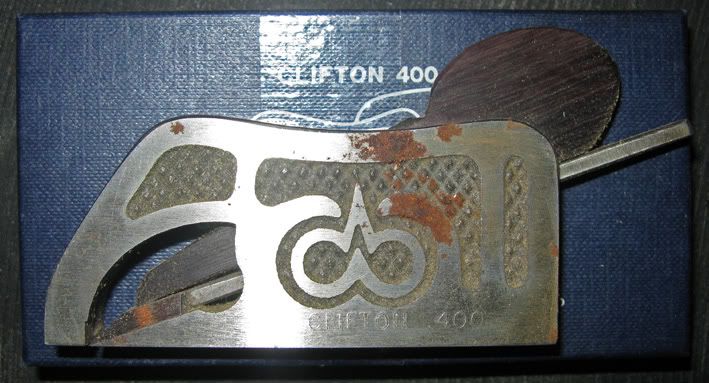 After:
Sadly the worst of the rust had pitted a little too deep for the gel to cope with.... but still a massive improvement.
Before:
After:
After the treatment the plane was washed in water and then immediately dried. Matthew suggested using a hot air gun but I used an optical frame heater because I had one handy.
Not so spectacular as Jeff's Evaporust trial on the block plane but the finish is nowhere near so matt.
I'm very pleased with the results although I might have one more go at the deep pitting again. If I do and manage to improve it I'll let you know.
Ray
PS Just noticed that the 'Before' pictures look rather shinier than the 'After'. This is because I took the 'After' photos outside this morning whereas the 'Before' were taken indoors by flash.
Ray