Hey Folks,
Here's what I've been playing with in the shop lately.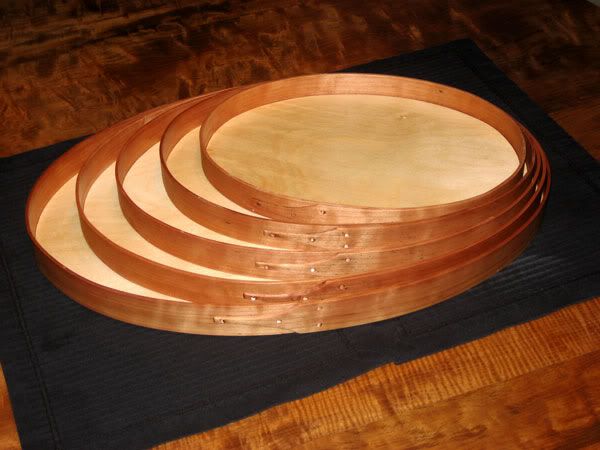 They're pretty easy to make, and relatively cheap, so I'm just having some fun with them. I actually made a set of seven, but the largest taught me how to better taper the base for insertion into the hoop, and the smallest taught me that smaller means tighter bends. So I'm not going to show those to you.

I've got some more bands ready to cook tomorrow, so maybe by mid week I'll have the full set. Next, I think I'll try maple or ash bands with walnut bases. Or maybe walnut bands with cherry bases. I'm just having fun, so it really doesn't matter. These are so much simpler than the last couple of projects (steamer chairs, and dining room table with steam bent legs), that its' kinda like taking a vacation in the shop.

Tom