Doggonit! This is the first weekend I can remember for quite some time that somebody didn't post a "What did you do ...." thread. And this time I actually had something to tout!!
OK, so I'll do the deed -
Here's a bunch of 8/4 x as wide as the tree was planks from a tree I had taken down a couple years ago:

See ""
These are to become my shop clerestory window frames. Finally!

See ""
I elected to use the bandsaw for ripping to width rather than the table saw. It felt a lot more comfortable using the bandsaw with this large of slab. Plus it allowed me to set up the dado blade on the table saw and leave it set up for milling the glazing rabbets.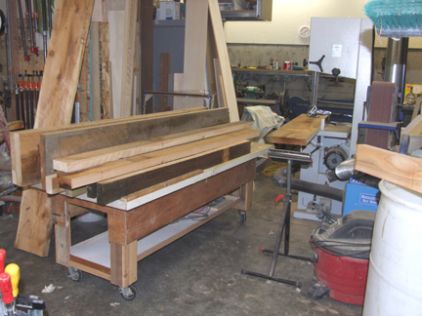 See ""
Once I got the stock milled to thickness and width the next stop was the chop saw.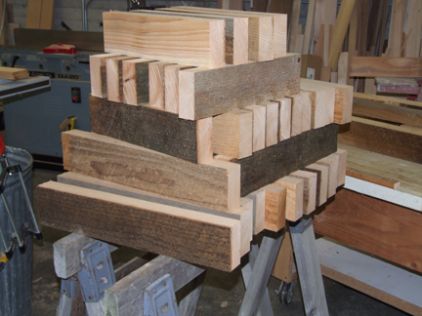 See ""
Well, I see in the photo I still have one face and edge to joint on these pieces but .... you get the idea.
Still got eight more to make, then it's a trip to the garage where all the glass has been waiting patiently to be cut to size and installed in the frames.
Hopefully this mild weather we're having out here will last long enough to get this project out of my hair.