In my thread asking for Knuckle Dragger advice, Dan Moening suggested, "You're gonna end up with both sizes, so may as well get started. " Well, I took his advice and picked up the WoodRiver #6 Fore Plane yesterday, also after reading a few reviews of it. One reviewer who currently owns several LN planes even gave it high marks by comparison. The only bad things I've read about it is that the Lateral adjustment lever is stamped steel, but works well, and that the Frog on Stanley's rest on a pair of linier races to maintain it's parallelism to the mouth, and the WR doesn't have these races. So, I figured the WR was a pretty safe bet, for $140.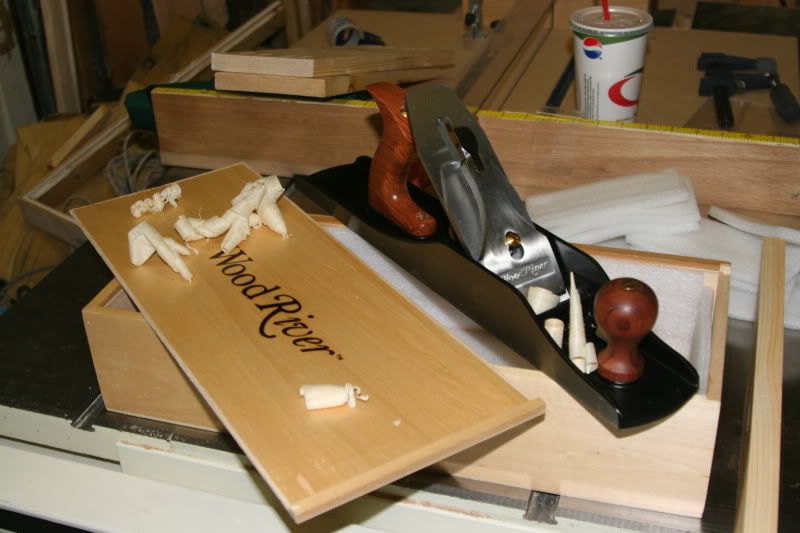 First, it comes in a great little wooden box with a locking rib to keep it from shifting and goobs of padding.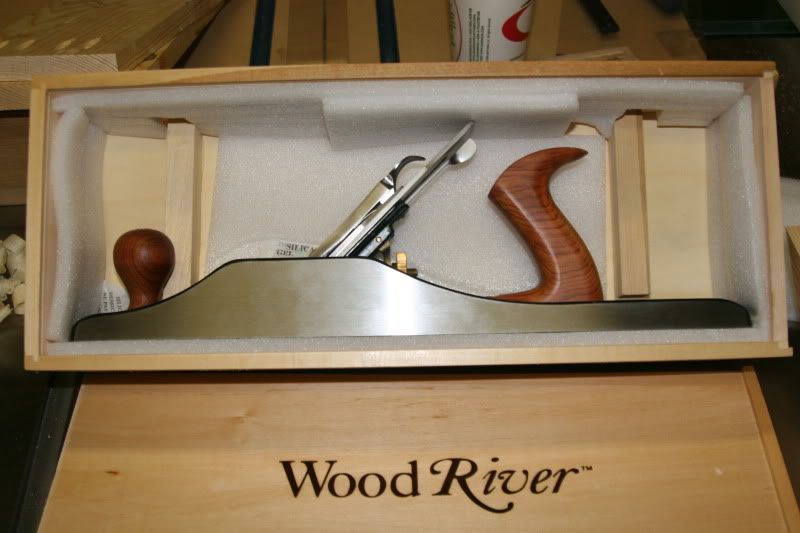 It was in a plastic bag and coated with light machine oil instead of heavy cosmoline. Out of the bag and a quick wipe down with a clean rag and I put a LV straight edge to it. Super flat! Hardly any light coming through across it's entire length. The Frog is fully adjustable with a pair of lock down screws and a single adjustment screw. A knurled brass iron adjustment knob and the lateral adjustment lever look just like the ones on my Stanley #4 Smoothing Plane. The iron is a full 1/8" thick and the lever cap is rock solid and easy to work without being too easy.
I had to work late last night, didn't make it home until 9pm, so I just gave it a good look over, wiped the oil off, adjusted the iron out and chucked up a piece of P-P-P- Domestic Conifer, and with the factory hone was easily pulling paper thin shavings. I can't wait to get some quality time with it to bring the hone up and see what I get with that.

While at WC, I also picked up a set of WoodRiver Chisels they had on sale. These are made in Switzerland and are Metric sized, but very sharp right out of the case and come with a roll up case and rubber edge guards. $40.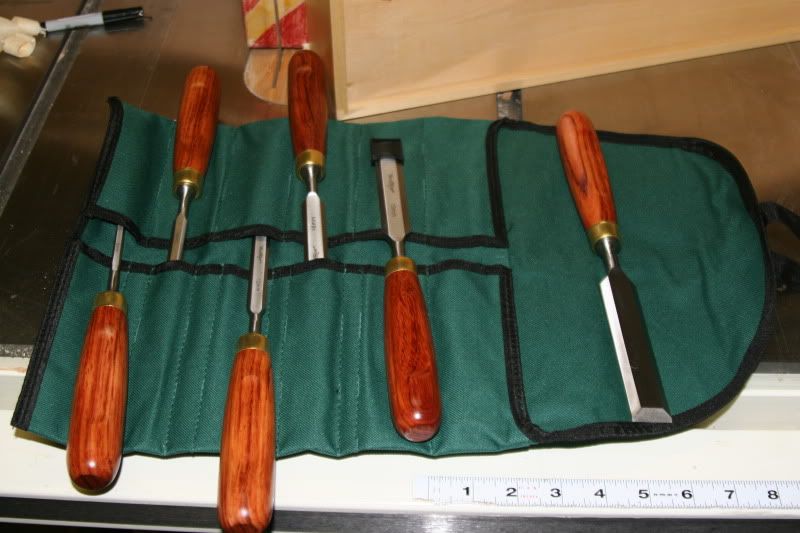 I also picked up a pair of WR parallel clamps, 36" but forgot to shoot them. They were also on sale for $26 each and are really Bessy's under an assumed name.
So far, I'm real happy with my new WR tools.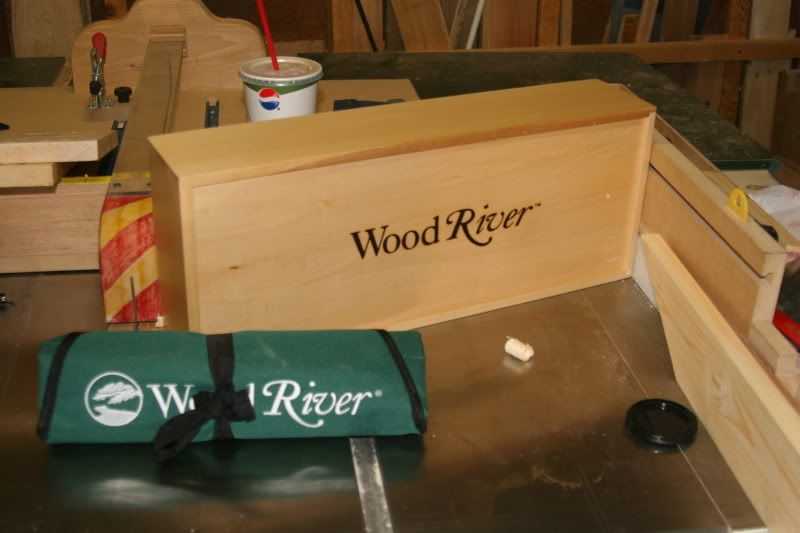 _________________
Frank
WWACOAUX#1
"I love the smell of Sawdust in the morning, it smells like, victory."
WWA'ers I've met: Popeye, Ed Avery, Stephen Wolf, Rockfish, Rodedon