I spent a great day with Richard Findlay
http://www.turnersworkshop.co.uk
last Tuesday having a lesson with him in his Leicester workshop. Although I am a raw beginner and have turned nothing at all in 7 years(!) I set myself a bit of a challenge.... to turn a lamp-post to stand outside my workshop. We got a fair amount done ... but I'm going back for another day to spin the biggest bit which is too big for my existing lathe (or even the one I'm in the process of getting) and shape two others I've not completed yet.
The timbers to be turned:
Starting with the longest but smallest diameter (89mm tapering to 56mm 965mm long):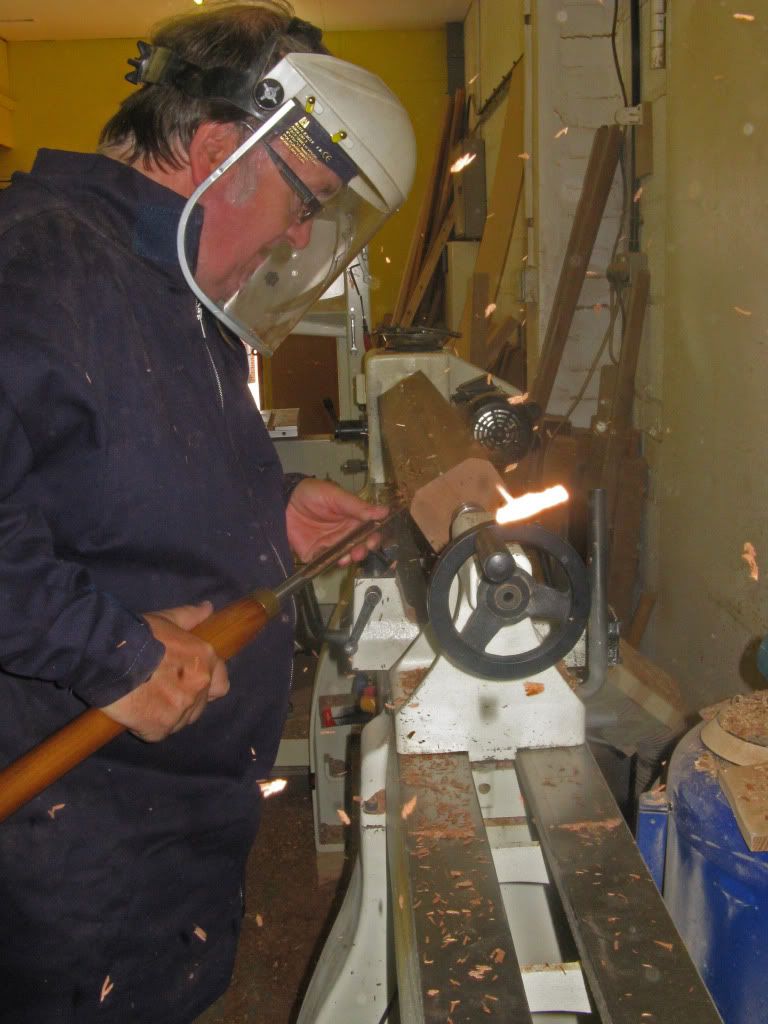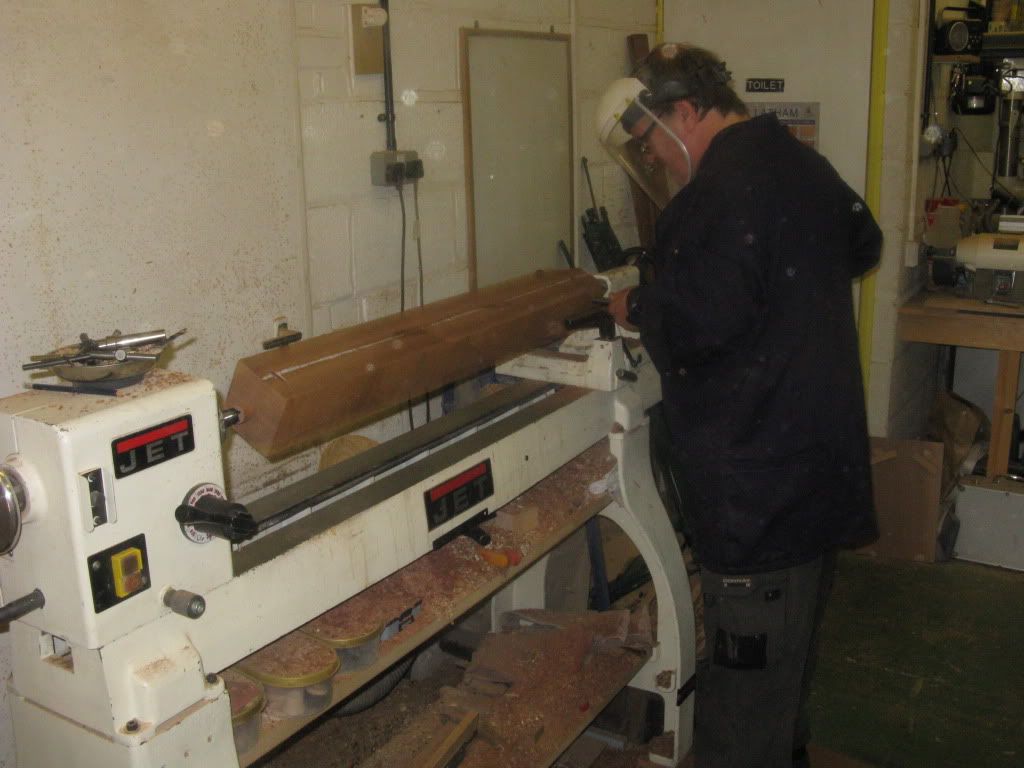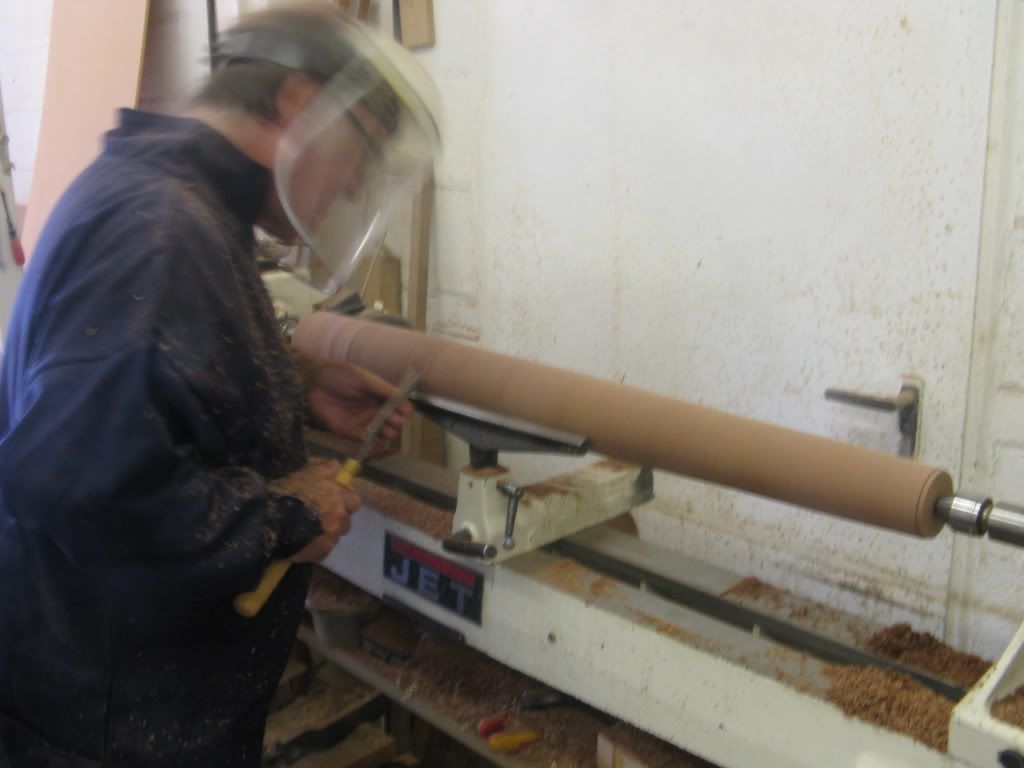 Sorry no picture of the completed taper.
Also turned 146 x 240 mm & 220 x210mm to round but not shaped yet (sorry no picture of these either)
I can thoroughly recommend him as a skilled, encouraging and patient teacher.
Ray