Before I start. An apology that I did not take notes of all the names of the entrants or which class they entered. Some will be evident from the paper slips under them.
A word about presentation of the work, which I thought was pretty appalling. The lighting in the area I thought was terrible. The turnings were all jumbled together and made them hard to see in all their individual glory.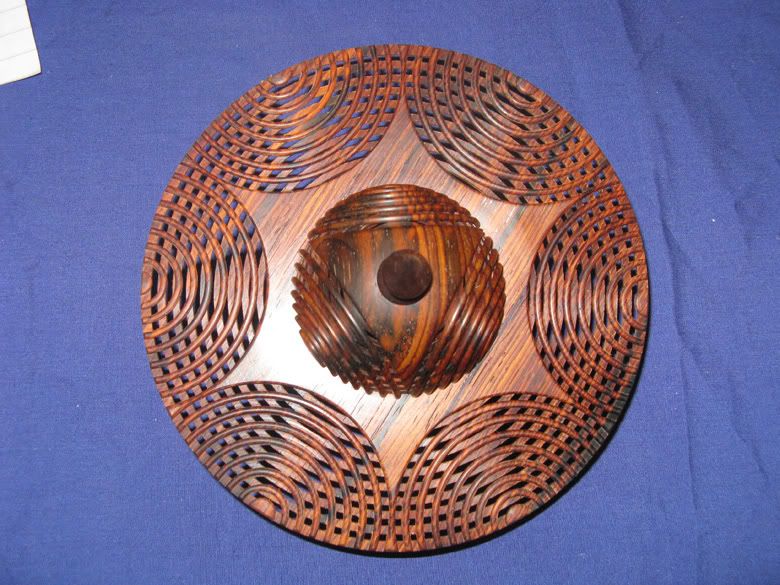 I think the above this was the winner in the Enthusiast category. Even after the judging, which happen very near the end of the show, the prize winning entrants were not indicated.
A side view of the same:
The above item by Margaret Garrard was the winner in the Prestige Class.
Here is her second entry: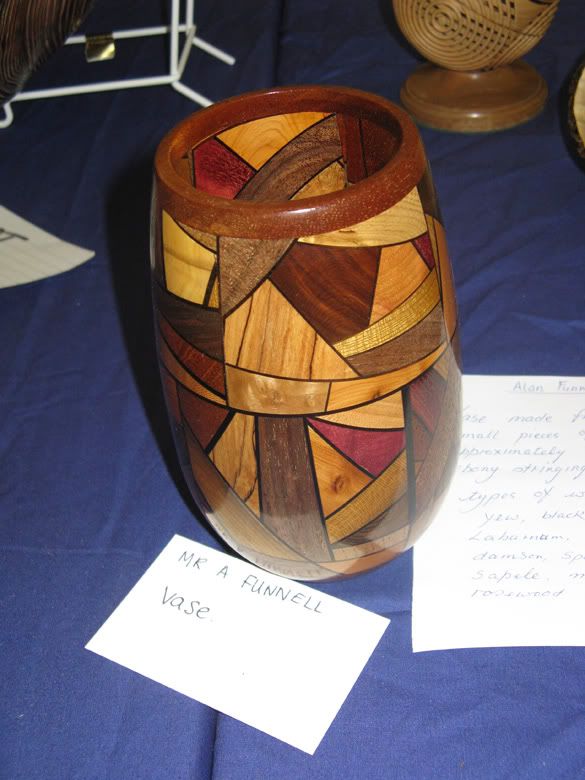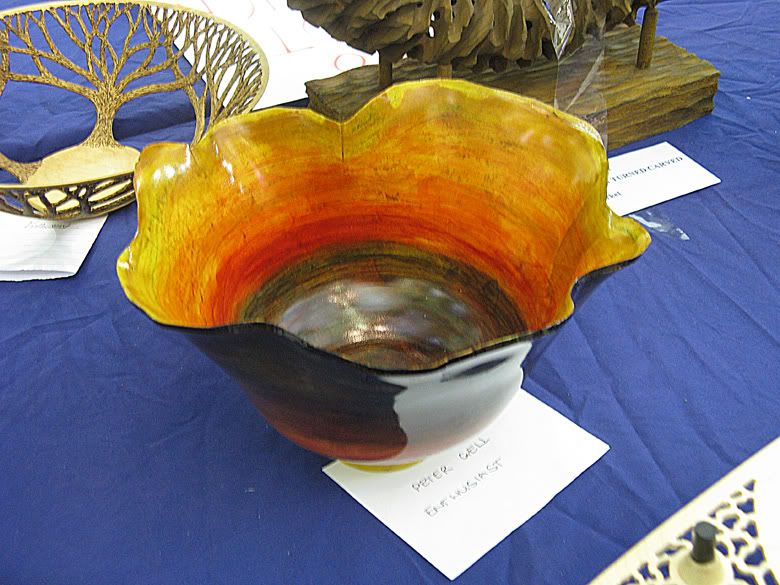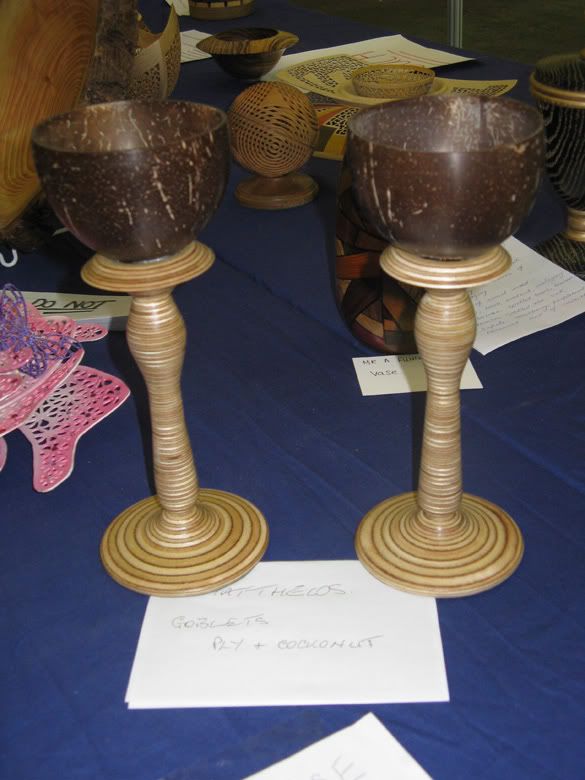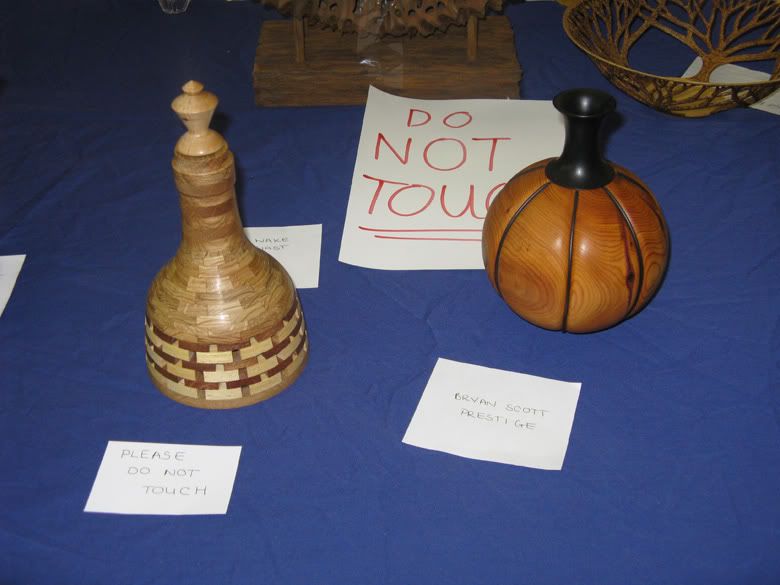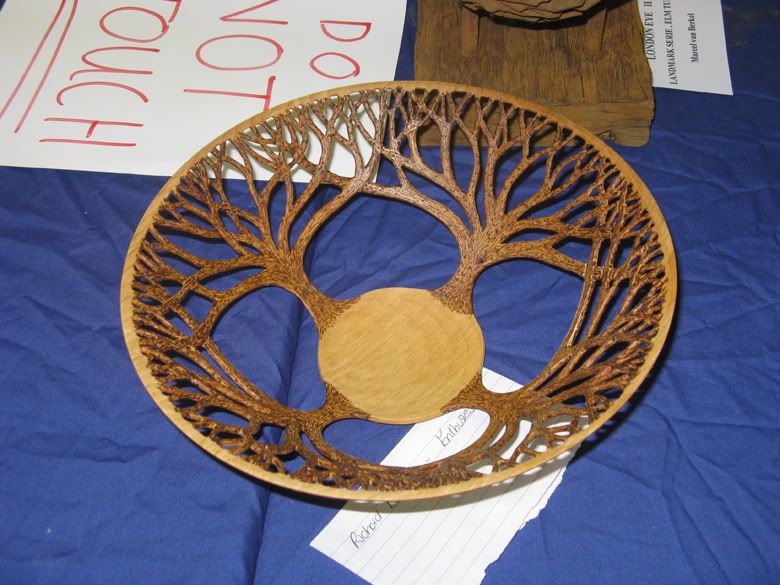 My friend, Richard Kennedy's wonderful tree bowl. The flat lighting prevented the fantastic shadows it casts which I saw when he posted it on the British Forum.
I rather like the 'Gherkin' box,modelled after the London landmark.
Another friend, Jenny Starbuck's offering: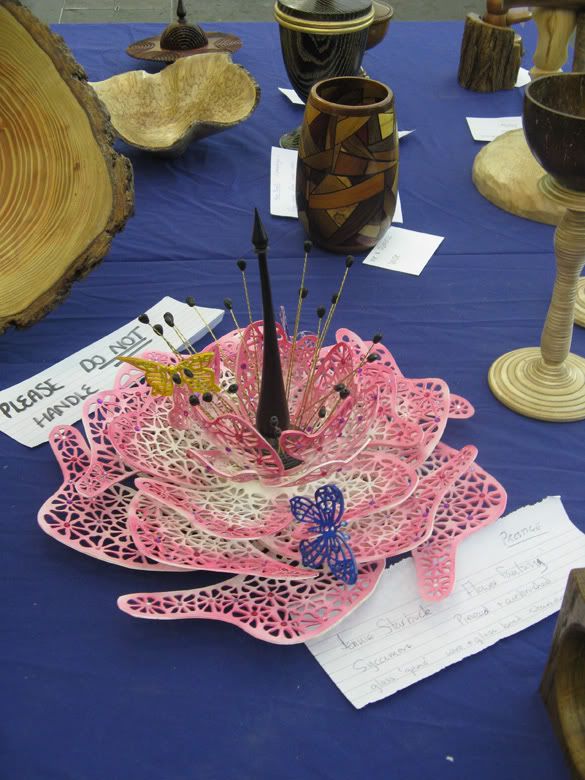 Hope you enjoyed them.
Ray
ps Sorry there were a couple of items I didn't get pictures of. I've only just spotted parts of at least two I missed.