I came across a large timber of willow I'd bought a few years ago so that I could practice Re-Sawing on my bandsaw. With my new BS, it makes Re-Sawing a breeze so this board has just been collecting dust. Willow is really cheap, and this board that I had was about 40"x 7" x 8/4, so I cut it up into 7" square bowl blanks, 4 with a few inches left over. Two of these I went ahead and cut round on the BS and started practicing wth it.
My first bowl, about a year and a half ago, was also done with this same stick of willow, but I really didn't have the right chucks to do this then, and the results were less than stellar.
The coin in the center was glued in place to cover the through hole.

Then, in September, I turned this little bowl from Coyote wood and had much more success.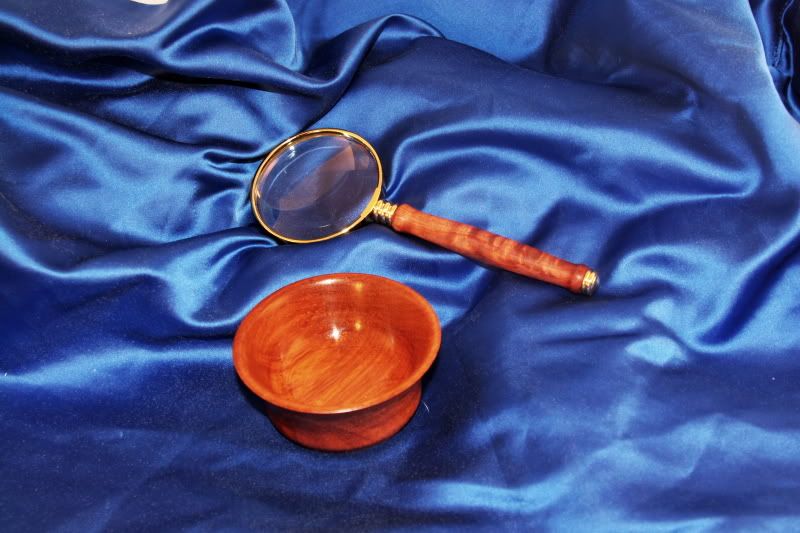 Saturday, I tried a much bigger one from the Willow and it came out pretty good.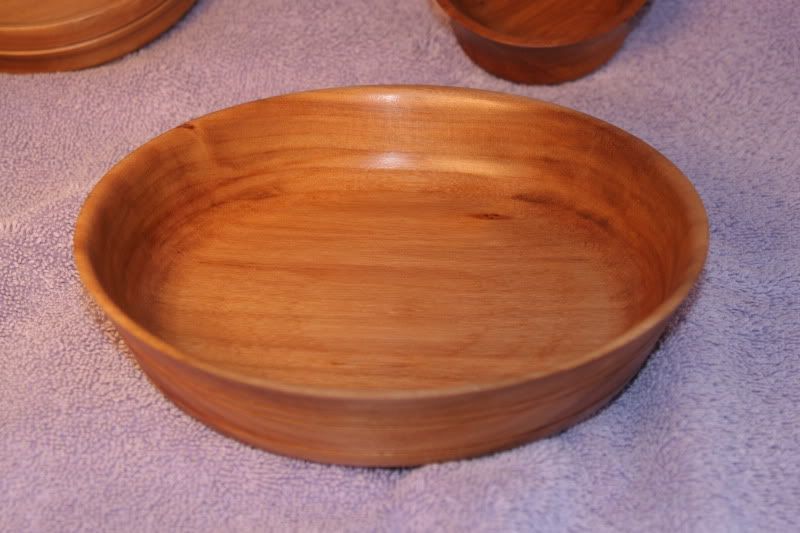 Then I tried to get sexy and put a nice flare on one yesterday. However, while trying to smooth out the transision between the flat bottom and the near vertical side, my gouge, gouged and the bowl was ruined.

Oh well, just to make it a learing experience, I took the remnance to the BS and ripped it into to see the cross section.
As it turns out, the top edge where I flared it to the outside was so thin it never would have stood up to being chucked into the Cole Jaws, and the bottom was still heavier than I wanted.
Thanks for looking and if you can see anything else that I didn't pick up on, please feel free to let me know.
Thanks,
_________________
Frank
WWACOAUX#1
"I love the smell of Sawdust in the morning, it smells like, victory."
WWA'ers I've met: Popeye, Ed Avery, Stephen Wolf, Rockfish, Rodedon